Filament Zortrax Z-PEEK certyfikowany przez Europejską Agencję Kosmiczną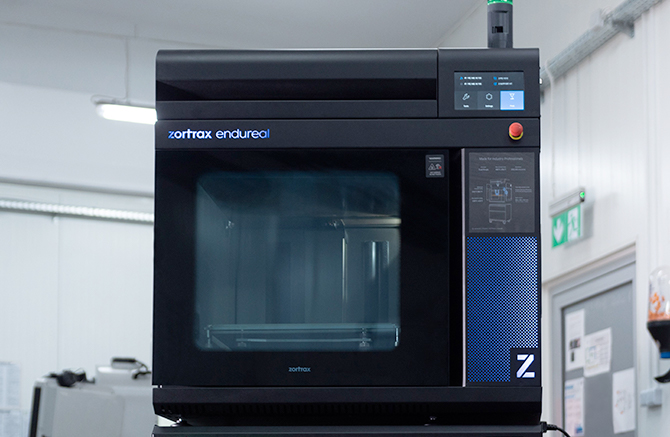 Z-PEEK spełnił restrykcyjne wymogi dotyczące odgazowywania i otrzymał certyfikat zgodności z normą Europejskiej Agencji Kosmicznej. Tym samym ten wysokotemperaturowy filament, kompatybilny z przemysłową drukarką 3D Zortrax Endureal, dołączył do nielicznych polimerów, które nadają się do stosowania w przestrzeni kosmicznej.
Największe agencje kosmiczne, takie jak ESA i NASA, stosują standardowe procedury testowe w celu sprawdzenia właściwości odgazowujących materiałów, które chcą wysłać w przestrzeń kosmiczną. W Europejskiej Agencji Kosmicznej, dla której Zortrax pracuje obecnie nad dwoma odrębnymi projektami w zakresie druku 3D, procedura ta jest regulowana przez normę ECSS-Q-70-02A. 17 marca 2022 r. ESA wydała raport potwierdzający zgodność Z-PEEK z tą normą. Oznacza to, że części drukowane z Z-PEEK na drukarce 3D Zortrax Endureal mogą być wykorzystywane w lotach kosmicznych, pod warunkiem, że spełnione są również inne szczegółowe wymagania przewidziane dla konkretnych misji.
"Zgodność z wymaganiami dotyczącymi odgazowywania jest absolutnie kluczowa, jeśli chodzi o dostarczanie materiałów dla przemysłu kosmicznego. Potwierdzenie tych właściwości w testach przeprowadzonych w ośrodku ESTEC ESA oraz otrzymanie oficjalnego raportu z tych badań pozwala nam spełnić warunki nawet najbardziej wymagających klientów." – mówi Michał Siemaszko, Head of Research and Development Department w Zortrax S.A.
Właściwości odgazowywania to tylko jeden z wielu powodów, które sprawiają, że Z-PEEK jest doskonałym materiałem do druku 3D w przemyśle kosmicznym. Na początku marca 2022 r. na konferencji IEEE Aerospace Conference w Big Sky w stanie Montana (USA) przedstawiono artykuł, którego współautorami byli inżynierowie Zortrax i zespół ESA pod kierownictwem dr Ugo Lafonta, eksperta ESA ds. materiałów polimerowych. W ramach wspólnego projektu badawczego zespoły ESA i Zortrax potwierdziły, że części drukowane w 3D z Z-PEEK przechodzą testy termicznych cykli próżniowych w temperaturze od -100 °C do 100 °C. Tomografia komputerowa wykonana przed i po tych testach nie wykazała żadnych oznak degradacji badanej próbki. Co więcej, według pomiarów przeprowadzonych przez ESA, wytrzymałość mechaniczna próbek wydrukowanych w 3D z Z-PEEK na drukarce Zortrax Endureal okazała się jedną z najwyższych opisanych dotychczas w literaturze naukowej.
Przeczytaj raport wydany przez ESA, kwalifikujący Z-PEEK do zastosowań w przestrzeni kosmicznej tutaj.
Dowiedz się więcej o filamencie Z-PEEK i drukarce 3D Zortrax Endureal.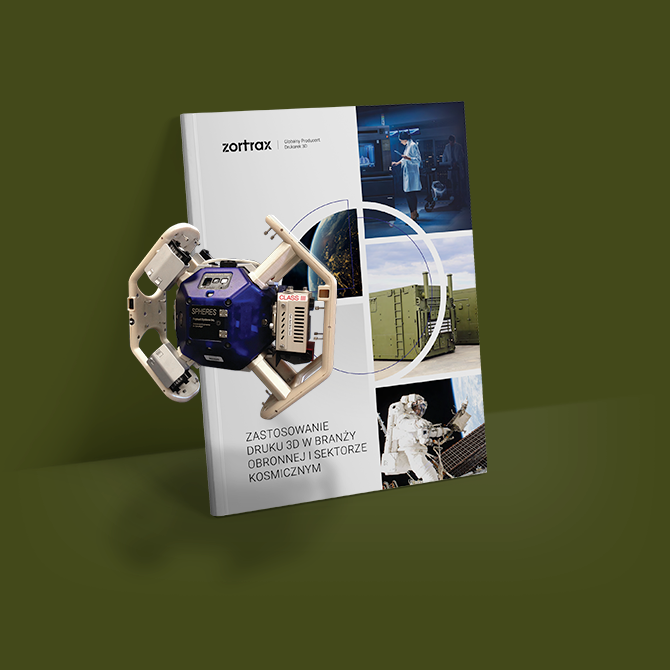 Explore the applications of 3D printing in the space and defense industries
Download free ebook