User-friendly design
Zortrax M200 Plus is a Plug & Play 3D printer, ready to work right out of the box. It can be controlled manually via an intuitive touchscreen or remotely over Wi-Fi or Ethernet network. 
Previews of digital models loaded into its expandable memory are displayed on the screen to make selecting the right model easier. The interface is constantly improved with new functionalities added with firmware updates.
Applications
3D printing has been invented as a rapid prototyping technology but today it can do a whole lot more.
Zortrax FDM 3D printers work in various industries ranging from education through health care to aerospace.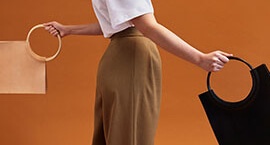 Prototyping consumer products
Making consumer products takes a lot of prototyping. Zortrax M200 Plus 3D printer can make this process faster and more affordable.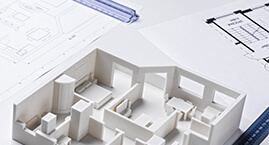 Architecture modeling
Architectural scale models require millimeter precision to get the proportions right. Zortrax M200 3D printer can automate this process.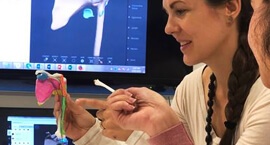 3D printed educational props
Custom made educational props are useful in anatomy courses. Zortrax M200 Plus can 3D print them at a cost well below the market price.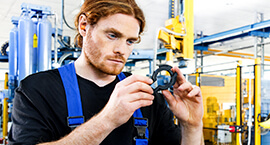 Large scale manufacturing
Large production plants can save up to 99% on spare parts by 3D printing them on the spot. 3D printing farms can handle it with ease.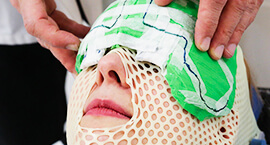 Medical models
3D printed models can be based on CT scans. Such models are useful in facial reconstruction and planning of surgeries among others.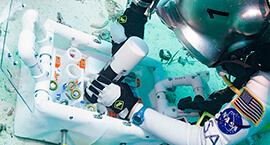 Aerospace engineering
NASA uses Zortrax 3D printers to prototype tools for astrounauts working onboard the International Space Station.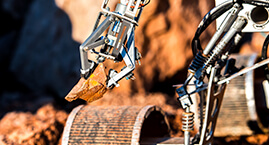 Making robotics easier
Building successful robots is a challenging task. With Zortrax M200 3D printer iterating through different designs becomes easy.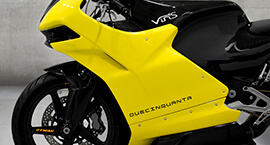 Automotive research and development
Modeling in clay is a usual way to make early stage concepts in the automotive industry. Former Ferrari engineers found 3D prinitng faster and more efficient.
Based on the Zortrax M200 award-winning design.






Build your 3D printing farm
With Zortrax M200 Plus connected, your computer becomes the command center of smart, reliable manufacturing. Wi-Fi module installed in Zortrax M200 Plus offers a fitting alternative for the file transfer between computer and the 3D printer.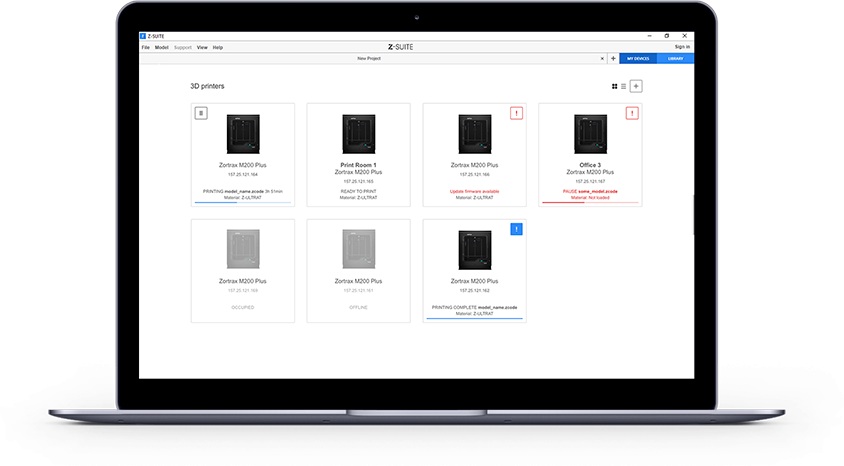 Specification for Zortrax M200 Plus
Build volume
200 x 200 x 180 mm (7.9 x 7.9 x 7.1 in)
Material diameter
1.75 mm (0.069 in)
Nozzle diameter
0.3 mm (0.012 in), 0.4 mm (0.016 in), 0.6 mm (0.024 in)
Support
Mechanically removed - printed with the same material as the model
Extruder
Single (compatible with demanding materials like TPU or nylon)
Extruder cooling system
Radial fan cooling the extruder block; two fans cooling the print
Platform
Heated; perforated and glass are applicable
Material endstop
Mechanical
Connectivity
Wi-Fi, Ethernet, USB
Touchscreen
4" IPS 800x480
External materials
Applicable
Supported file types
.stl, .obj, .dxf, .3mf, .ply
Supported operating system
Mac OS Mojave* / Windows 7 and newer versions
Technology
LPD (Layer Plastic Deposition) – depositing melted material layer by layer onto the build platform
Layer resolution
90-390 microns (for 0.4 mm nozzle)
Minimal wall thickness
450 microns (for 0.4 mm nozzle)
Platform levelling
Automatic measurement of platform points' height
Maximum printing temperature (extruder)
290° C (554° F)
Maximum platform temperature
105° C (221° F)
Ambient operation temperature
20-30° C (68-86° F)
Storage temperature
0-35° C (32-95° F)
AC Input
110 V ~ 5.9 A 50/60 Hz; 240 V ~ 2.5 A 50/60 Hz
Maximum power consumption
320 W
3D Printer, Hotend V3, Side Covers, Z-SUITE, Starter Kit, Z-ULTRAT, Spool holder, USB memory stick
*Since the release of macOS Big Sur, we've been developing Z-SUITE's best possible operation on this system and all its future updates. The available version is fully functional, however minor bugs may occur.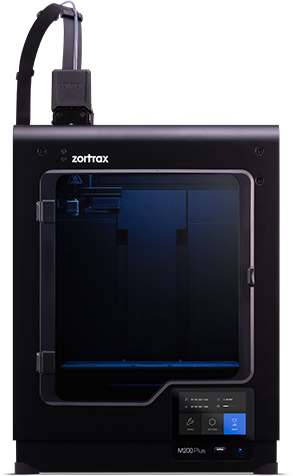 Zortrax M200 Plus
Works in the LPD technology

Has a 200 x 200 x 180 mm workspace 

Has Wi-Fi, USB, and Ethernet connectivity

Has a failsafe response feature

Offers compatibility with flex-type materials

Compatible with glass or perforated build platforms

Has a filament endstop mechanism

Works with third-party filaments