Zortrax S.A. podpisał umowę inwestycyjną z doświadczonym inwestorem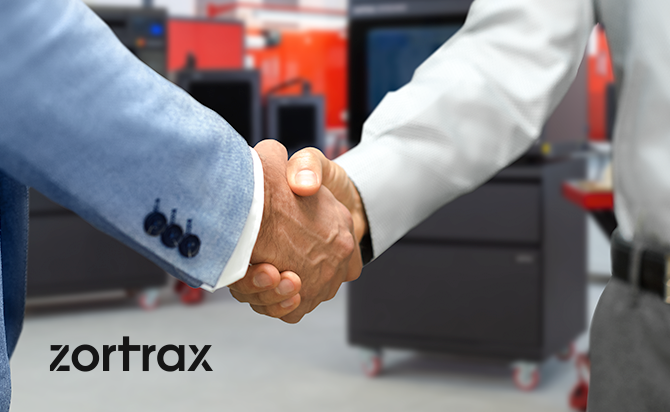 Zortrax S.A., 15.11.2023 r. podpisał umowę inwestycyjną, która zakończy się zaangażowaniem w spółkę 5 mln złotych. Artur Błasik, strona umowy, to inwestor, który angażuje się w perspektywiczne branże oraz spółki, w których widzi duży potencjał biznesowy i rozwojowy.
Pozyskanie partnera strategicznego, który ma bogate doświadczenie na rynku inwestycyjnym, jest założycielem m.in. Telewizji Biznesowej oraz jest aktywnym inwestorem w wielu spółkach, również tych z segmentu nowych technologii, pozwoli Zortrax S.A. wrócić na ścieżkę wzrostu. Nowy inwestor zadeklarował w umowie inwestycyjnej chęć zaangażowania w Zortrax 5 mln złotych. Zapewnione finansowanie pozwoli wykorzystać szanse związane z dynamicznym rozwojem druku 3D.
"Jesteśmy podekscytowani naszym partnerstwem z Arturem Błasikiem, który nie tylko wnosi w naszą współpracę ogromną wiedzę i doświadczenie w dziedzinie nowych technologii, ale także dzieli nasze perspektywiczne spojrzenie na branżę druku 3D. Jego wkład i zrozumienie tej dynamicznie rozwijającej się gałęzi przemysłu z pewnością umocnią naszą pozycję i przyspieszą rozwój spółki Zortrax. Ta synergia jest nie tylko obietnicą sukcesu, ale również potwierdzeniem naszych dotychczasowych działań i wizji." – podkreśla Mariusz Babula, CEO Zortrax S.A.
"Zortrax to firma o dużym potencjale, globalnym zasięgu i własnym zapleczu badawczo-rozwojowym. W mojej ocenie jest zdecydowanie niedoceniona przez rynek kapitałowy. Wierzę, że dzięki nowej strukturze finansowania będzie w stanie korzystać na dynamicznym rozwoju całej branży 3D." – komentuje Artur Błasik, inwestor giełdowy.
Więcej na temat samej inwestycji oraz planów Zortrax w wywiadzie, którego udzielił CEO Zortrax S.A. Telewizji Biznesowej: