HBO przedstawia wykorzystanie polskich drukarek 3D przez estońskie szkoły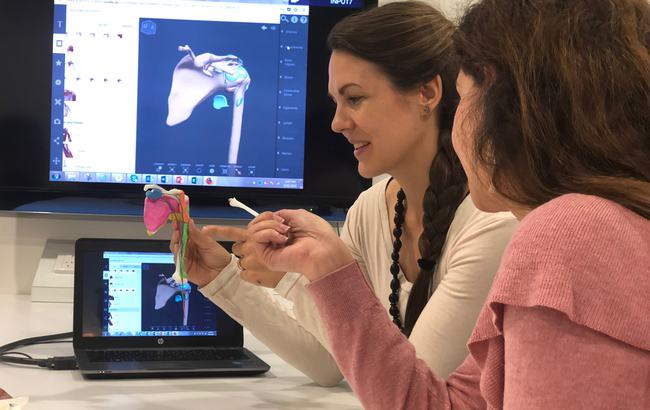 W Estoni cyfrowa dokumentacja medyczna od momentu narodzin to standard. Głosowanie przez internet? To już żadna nowość. Dostęp do internetu jest uznawany za jedno z praw człowieka. Technologia wszechobecna jest także w edukacji. Estońscy uczniowie wkraczają w świat druku 3D m.in. dzięki urządzeniom Zortrax. 
Estonia postawiła na edukację, która pozwoliła wykształcić ekspertów w branży zaawansowanych technologii. Komputery i internet w szkołach pojawiły się już w 1998 roku. Szeroko promowane są nauki ścisłe, technologia, inżynieria oraz matematyka. W to podejście idealnie wpisuje się druk 3D. Drukarki 3D używane są w wielu estońskich szkołach, a uczniowie sami projektują przedmioty, które następnie drukują. Według ekspertów ważne jest zaangażowanie dzieci już w proces tworzenia, a nie wyłącznie wytwarzania finalnego produktu.
– Cieszymy się, że estońscy uczniowie wkraczają w świat druku 3D dzięki tworzonym przez Zortrax urządzeniom. Dokładamy wszelkich starań by były one proste w obsłudze i niezawodne. Fakt, że korzystają z nich również najmłodsi, utwierdza nas w przekonaniu, że jesteśmy na dobrej drodze
– zapewnia CEO Zortrax, Rafał Tomasiak.
Zachęcamy do obejrzenia reportażu z cyklu VICE Special Report, opublikowanego przez HBO, który tłumaczy pozycję Estonii na technologicznym podium i przedstawia, w jaki sposób druk 3D może być wykorzystywany w edukacji oraz jak wygląda kształcenie młodych ekspertów w tym obszarze. Materiał można znaleźć tutaj.