Zortrax Apoller Smart Vapor Smoothing Device is Coming to Formnext 2018
Summary
The Apoller is inexpensive to run. The system uses low-cost smoothing materials and can smooth multiple items at once.
An advanced vacuum system guarantees a tight seal ensuring desktop safety and better smoothing.
The Apoller SVS can retain and recycle vaporized solvent, diminish the concentration of vapors to safe levels, and it ensures models are cool to the touch after processing.

 
Zortrax Apoller Smart Vapor Smoothing (SVS) device effectively removes visible layering from FDM 3D prints with no loss of dimensional accuracy and details.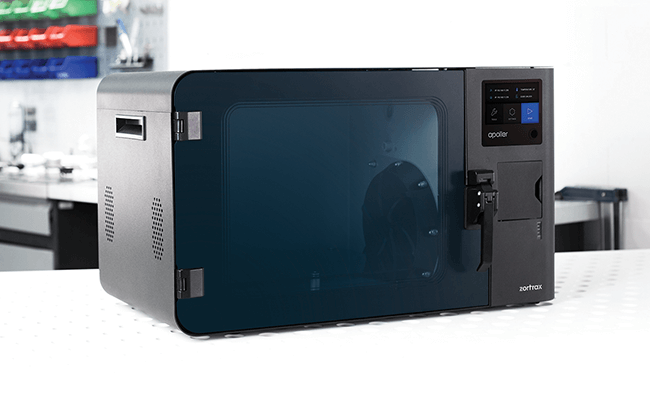 Zortrax Apoller is a desktop SVS system working with acetone or MEK to smooth FDM 3D printed models. With an intuitive touch interface and proprietary algorithms managing  the smoothing process, the Zortrax Apoller is the next step in additive manufacturing. 
Vapor-smoothed models get the look of injection-molded parts with a glossy or matte finish depending on the filament used. With a dual condensation process, a 300ml bottle of solvent can be used for smoothing multiple prints instead of just one. This efficiency means that the combined weekly output of four typical FDM 3D printers can be automatically smoothed within one day without loss of quality.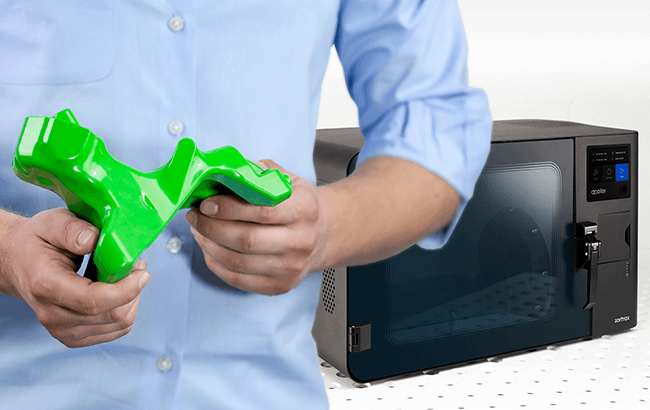 Safety is always a concern and the Zortrax Apoller makes it a top priority for users. Zortrax Apoller offers industrial-class reliability through redundancies carefully engineered into the system. The smoothing chamber stays closed until the solvents are safely contained in their tanks, ensuring the Apoller meets the European ATEX Workplace Directives for improving worker protection from explosive atmospheres. Power outage? Not a problem, as the chamber will stay sealed. When the power comes back on, the Zortrax Apoller will automatically decontaminate the chamber. This makes vapor smoothing a viable post-processing technique in the prototyping process while maintaining utmost safety in the workplace.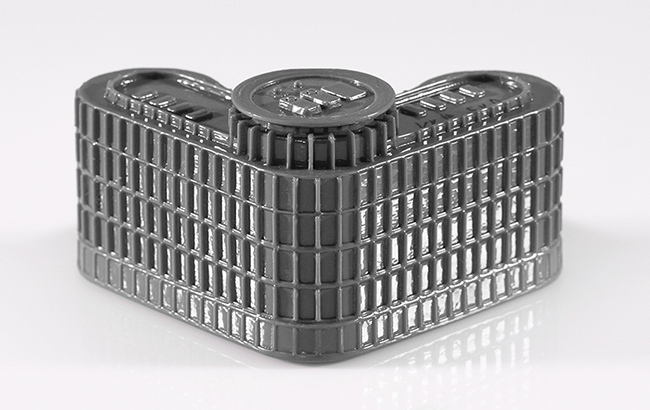 Zortrax will show the Apoller to the public for the first time during Formnext 2018, an international exhibition and conference on additive manufacturing that will take place between 13.11-16.11.2018 in Frankfurt am Mein. During this event, visitors will have a chance to see all of the Zortrax's 2018 products including the Zortrax M200 Plus, the Zortrax M300 Plus, the Zortrax Inkspire, and the Zortrax HEPA Cover. The Zortrax's counter at Formnext will hold 3.1-A81 number will be located in a hall 3.1. 
Zortrax Apoller main features: 
Smoothing chamber measures 300 x 250 x 250mm.
Works with MEK and acetone.
Intuitive touch interface.
Has Wi-Fi and Ethernet connectivity.
Smooths models printed with Z-ABS, Z-ULTRAT, Z-ULTRAT Plus, Z-ASA Pro, and Z-HIPS.
Works with external materials including ABS, ASA, and HIPS.
Advanced vapor circulation system.
Maximal working temperature is set at 90° C (194°F).
Minimal working temperature is as low as -20° C (-4°F).
Minimal absolute working pressure is set at 0.4 bar.
Safety systems meet the standard required by the EU ATEX Directive.