The Most Important Trends in Industrial 3D Printing in 2017
3D printing is common in many aspects of our lives. Its popularity lets it appear virtually everywhere. All reports clearly indicate that the most interest in 3D printing can be seen in industry. It's worth knowing the trends for 3D printing in that sector because as lot is going on.
3D Printing is Used in More and More Fields
Also known as additive manufacturing, 3D printing and related technologies are being used extensively in the automotive industry, electronics industry, power industry, automation, jewelery making as well as aviation and the space industry. It is also present in modern medicine and wherever there is need for creating better and more innovative products. Moreover, 3D printing is becoming as staple in the industry and is slowly pushing out traditional manufacturing methods as soon as its capabilities and cost-effectiveness allow.
Big and Precise
When applied in manufacturing, 3D printing has the advantage of being highly precise. And even more precise 3D printers for strictly industrial applications are currently being developed. 3D printing in LPD (Layer Plastic Deposition), which is the technology used by Zortrax 3D printers, already offers an excellent amount of precision and allows the user to create fully functional spare parts, components and entire products. Sometimes, however, the industry has a need for larger 3D printed models. This is why 3D printers such as the Zortrax M300 are created, with a workspace of 300 by 300 by 300 milimeters.
3D Printing Is the Answer to Mass Personalization
More and more customers are fed up with identical, unoriginal products. They are increasingly willing to alter their products and make them suited to their expectations. At the same time, they care about time and money. 3D printing is the optimal solution. It allows for low-volume manufacture of specific items which still retains its industrial traits, i.e. low costs and quick production.
3D Printing Specialists Wanted
Trends in 3D printing are not limited to your equipment or how you utilize it. The changes are also seen in how individual companies and the market at large approach 3D printing technology. It's no longer a curiosity, it's a key component of the industry. More and more companies find it hard to imagine their operations without 3D printers. This, in turn, means a higher demand for people with 3D modeling skills, people who are able to prepare files for 3D printing and people who are able to manage the entire 3D printing enterprise. Even though 3D printers such as the Zortrax M200 and Zortrax M300 are user friendly, you need specific knowledge to be able to use them to their full potential.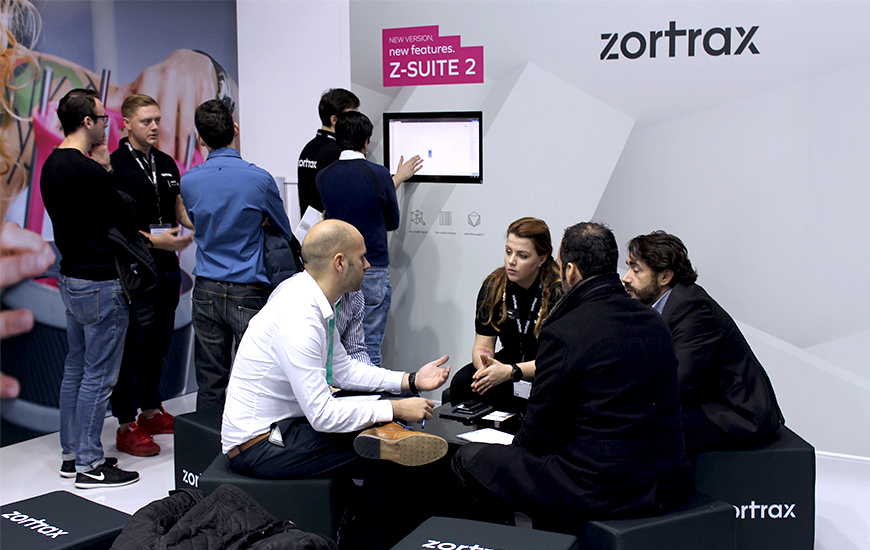 Therefore, it shouldn't come as a surprise that universities are opening up departments focusing on 3D printing. Research clubs are also being started and many companies are sending their employees to take part in additional training.
3D Printing in Production Not Just for Prototyping
The change in approach to 3D printing displayed by companies is a key factor. The technology has usually been associated with rapid prototyping and, at best, final production stages. Nowadays, it is more and more often a crucial component of production processes, with applications at every stage, including both production and R&D. Thanks to 3D printing companies become independent of certain sub-contractors and are able to manufacture unique parts, which makes the process of production simpler. 3D printers can also print out spare parts for machines, which also results in more efficient and cheaper production.
3D printing technology is constantly developing and is finding application in an increasing number of fields. And the number will keep growing since there are still many more ways in which it can be used. The 3D printing market is evolving and new solutions are appearing constantly. Companies such as Zortrax are listening to their consumers and keep introducing new solutions to suit their needs.