The Latest Models from The Zortrax Library – Joe Bowers' Smartphone Accessories
As nowadays we are surrounded by portable devices like smartphones, notebooks or tablets it is hard not to become users of various accessories that are irreversible parts o such electronics.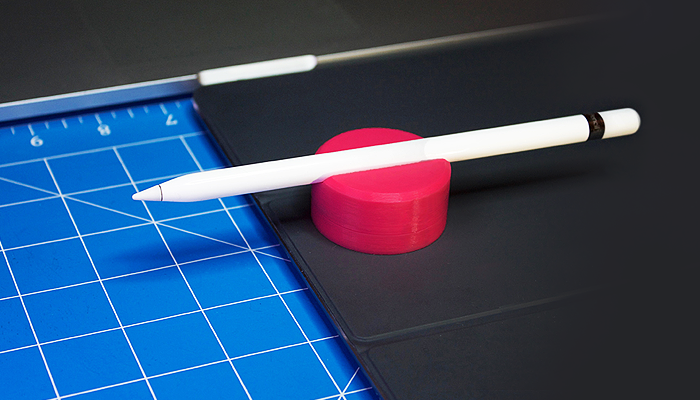 3D printed pencil stand
Cool Gadgets for Heavy Users
Even if your device is not very fancy it could become such as you can modify its looks by adding some customized gadgets to it. Thanks to the cooperation with various industrial designers, engineers and first of all contribution of Zortrax users, we are happy to say that the Zortrax Library is getting richer with models that could serve as ready-to-print objects or great inspiration for many of you. If you are among those who look for simple and useful smartphone accessories then checking out Joe Bowers designs is definitely a must.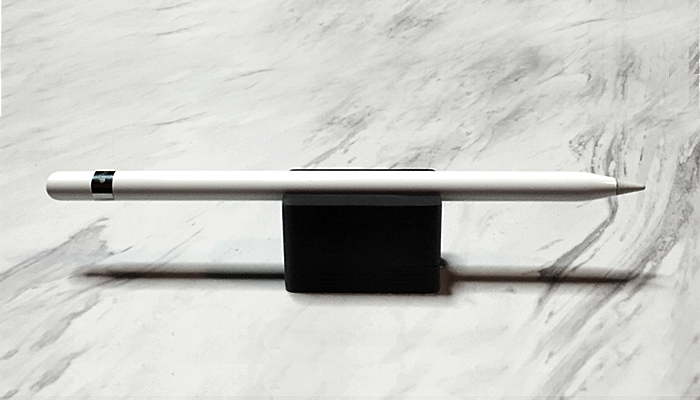 3D printed pencil stand
Protect Your Pencils
We know that some of you are artists at their hearts and use their tablets or phones for other things than surfing the net or watching films. Using special styluses as their everyday tools they need to take care not to loose or destroy them as these things can be little, brittle and pricey. Due to the fact that not all tablets are equipped with a special loop, magnet or holder to keep the accessories in one place, the gadgets designed by Joe Bowers appear even more attractive. In the Zortrax Library you can find 3D pieces created by Bowers: two variations of pencil stands and one pencil cap replacement that not only protects your stylus tip but also provides a better grip while using the device.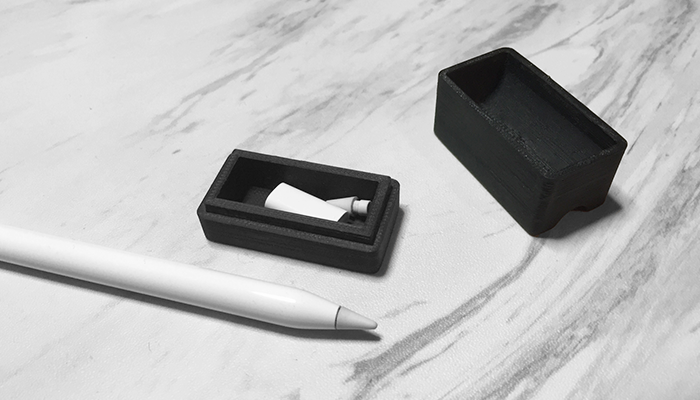 3D printed container
Light up Your Place
Although the list of gadgets dedicated to smartphone users is a never-ending one, we we've got something that may surprise you. A smartphone lantern is a 3D printed piece that can save your time and energy while you need to light something in the middle of the night. This simple and unobtrusive object may be a useful thing to keep on your bedside cabinet. The model provided by Bowers is a shape made of multiple polygons to give a nice mild light, however you can design it in a completely different way to produce less scattered effect. Those who prefer more ordinary-sized yet original lamps will definitely find something for themselves in the Samuel Bernier's projects.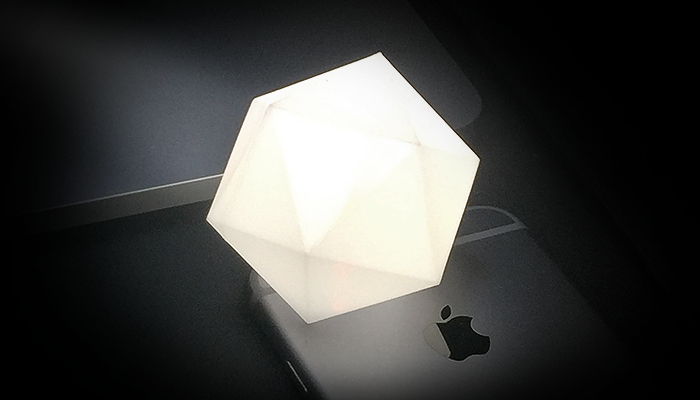 3D printed smartphone lamp by Joe Bowers
Change the Perspective
Those who once tried to upgrade their pictures a bit and collect some more professional stuff for filming know that such equipment is usually on the expensive side. Tripods, rigs, slides that make your smartphone or camera produce clear, undisturbed pictures or films may well exceed the cost of the device itself. The model designed by Joe Bowers is a cheap and fully functional equivalent of a professional beam arm. It can be well used to record time-lapse and videos from overhead. We highly recommend trying it out as the total cost of the model including the stick and screws was about 4 dollars. If you are interested in other models of gimbals and rigs for cameras you can find them on the Nixa profile on the Zortrax Library.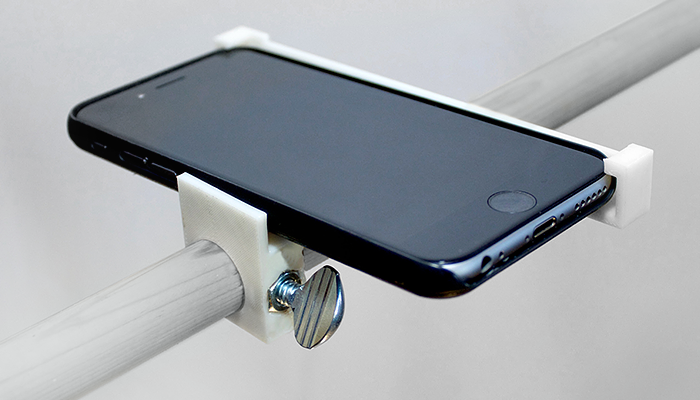 3D printed smartphone clamp by Joe Bowers
Files for You
All the gadgets presented in the blog post were 3D printed on Zortrax M200 3D printer and successfully served as end use objects, without the need of applying any post-processing techniques. The printing materials chosen by Joe Bowers were Z-ABS and Z-ULTRAT which is usually used for the models requiring more resistance and durability. When it comes to the modeling program, the designer created all the projects in Rhino which is one of the many modeling programs that are compatible with the Z-SUITE software. By presenting you these models we wanted to show that 3D printing is not a technology from the far future, but in fact a present solution incorporated by various artists, industrial designers and hobbyists who want to create a tangible proof of their talent, creativity and designing skills.