TCT Birmingham 2016 Day Two – See It All!
We spent the first day at the NEC venue in Birmingham hearing some oomphs on our latest models and collecting feedback from all the visitors. It was really nice to meet so many 3D printing passionates that we could share our experience with. Not to underestimate the fact that we didn't have to pay lip service as we had with us many tangible and fine looking models that served as real proofs of our concepts. Let's run through them together!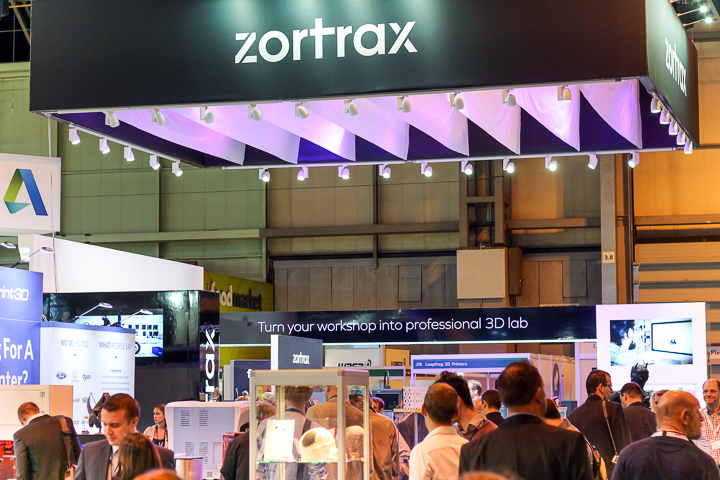 Zortrax stand
Although we bet the most of the visitors were driven to our stand by the two life sized 3D printed superstars, mainly the motorcycle and the superhero, they weren't surely the only models who grabbed much attention. Apart from these two we had some other functional models, smaller in size but equal in their greatness.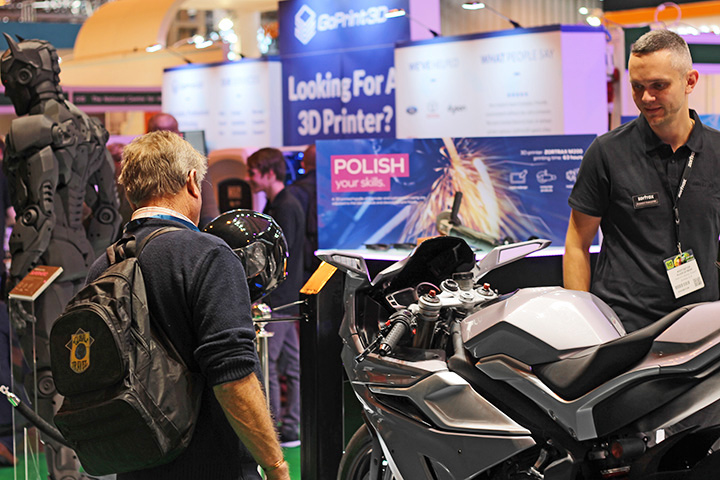 Zortrax motorcycle
Far from a Daily Grind
In our company we like being sharp when it comes to ideas, but this time also with our models. The first one fully functional model was the angle grinder. Simple, as it might look at the first sight the tool can be characterized by a great dimensional accuracy, precision and ergonomics. Creative, as our designers are, they decided to get rid of the old casing and keep the metal body of the tool to simply make it look much cooler and provide the visitors of a real life example of 3D printing utility in in tooling.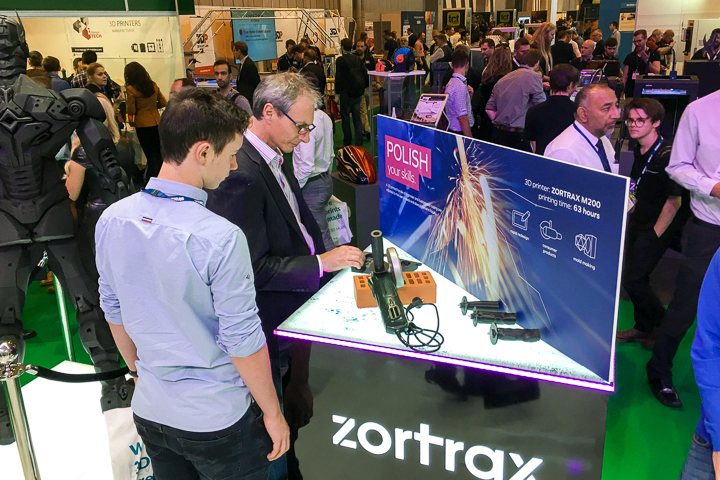 3D printed grinder
As it can be noticed at the first sight, the angle grinder is in fact made of two different materials: Zortrax printing materials and polyurethane. It is the result of a successful complimenting the 3D printing technique with traditional mold casting. The main body of the grinder was 3D printed using Z-HIPS and then undergone post-processing based on polishing, priming and painting the model to obtain the shiny, ultra-commercial look.
When it comes to the handle, the first thing was creating our own, upgraded version with Zortrax M200 3D printer, this served as a basis for creating a 3D printed pattern where we poured the liquid polyurethane. After some time our handle was ready to be used and mounted on the grinder. It fitted perfectly! For those of you who want to see the step-by-step process of creating the grinder, should check out one of our previous blogposts.
Robust and Resistant
The next eye-catching object was the 3D printed gear. In this case the mechanism of the gear was 3D printed on Zortrax M200 with Z-PETG. We use this particular material not without a reason, thanks to its resistance to chemicals like salts, acids that each mechanical component can have contact with during its operating. It was of course also to ensure our users that they can use our model not only to get an idea of the final shape and size of their project but also to test its functionality in the real conditions during the multiple testing.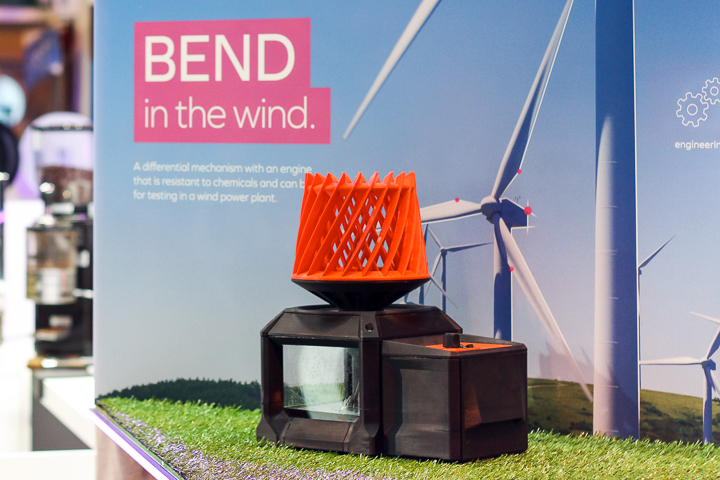 3D printed gearing mechanism
As you know, in Zortrax we want to make sure that the functionality and quality of our models go hand in hand with the good design. By mentioning this we always have in mind the models that combine looks with ergonomics. This time we obtained it thanks to the use of Z-HIPS, which is not only impact resistance and durable, but also gives the model a nice mat finish. If you want to get into the details of this mechanism you will soon have a chance to check out a blogpost and case study on it.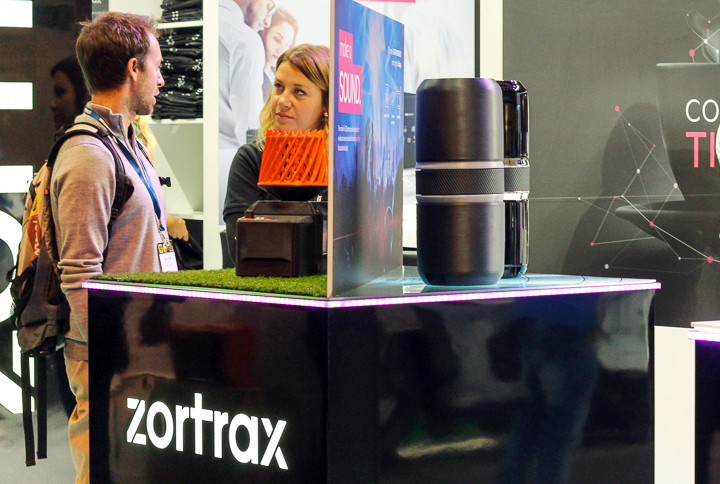 3D printed speaker
For those of you who would like to take a closer look on our choice of materials, we prepared a special display where all of you could see the types, colors and textures of available materials, and get to know more about their properties and possible applications. And if some of the presented materials specially gained your attention, you could see how they were utilized for creating models at our booth. Another essential component of the Zortrax Ecosystem, the Z-SUITE software was obviously also present in our stand. To make it most convenient and easy for use, we mounted special touch screens on the walls where our guests could check the functionalities of the latest version of the slicer themselves.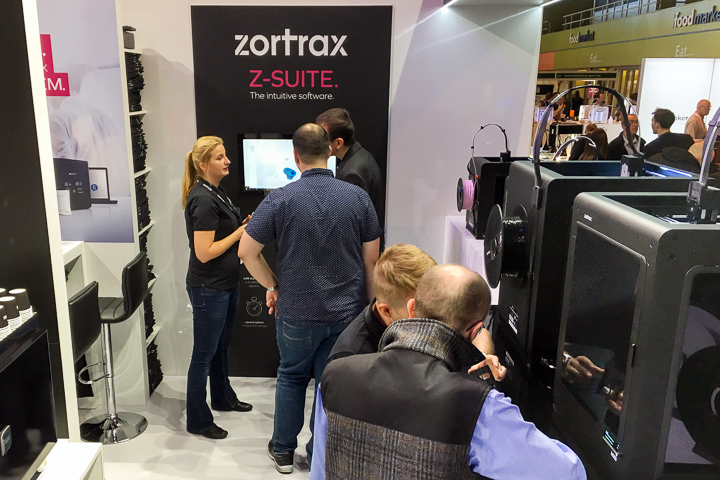 Inside Zortrax stand
That's not All
You can easily see yourself that in Zortrax we know no limits. Mixing techniques, playing with sizes, textures and functionality. That's all possible without ruining your wallet or consuming all of your time. Well the only thing you have to possess yourself is the creativity of making your own models and applying them to your business. However, if you lack ideas at some point, our Zortrax team is always ready to help you showing you the applications among various industries. And if you want to look for some inspirations you can always dig on our blog or join the community of Zortrax users in our Zortrax Library. At this point we want to thank once again all of our present and potential users for sharing their experience, knowledge, comments or just dropping by to say "hello" to our team and see our models.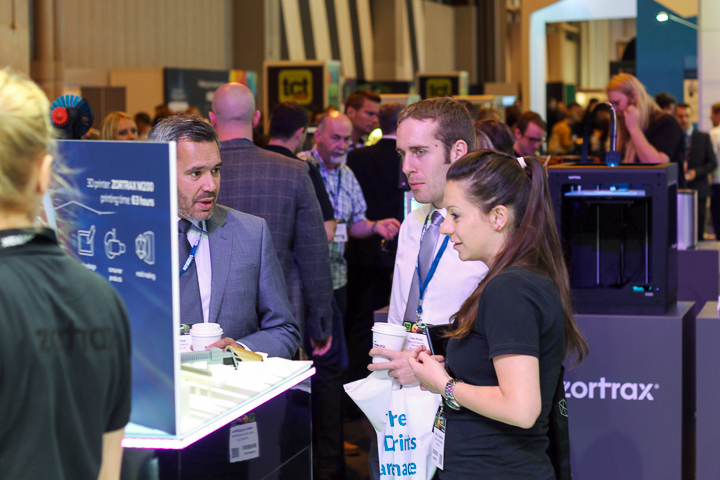 Thank you for visiting us