It's been most amazing year for us. Full of great models, new 3D printers and lots of talented users who make us believe that 3D printing rocks. Ready for the 2016 to start, we decided to prepare a short summary of the most important Zortrax moments of the 2015.
A Powerful Surge
This year we continued to put our efforts to get our way to the top. Obviously, one of the greatest successes that was a living proof of our development was the debut of Zortrax Inventure, our smart and professional 3D printer packed up with innovative solutions to make 3D printing even more convenient and hassle-free. The premiere was in November and many of you have already purchased the 3D printer so they will have the chance to see its great quality and efficiency on their desktops. We guarantee the convenience of using as Inventure is an element of the Zortrax Ecosystem, however if any questions arise concerning the proper maintenance, post- processing techniques and operating the solution is at hand. Of course, we are talking about the new Support Center which had its premiere this month and is full of manuals, tips and techniques.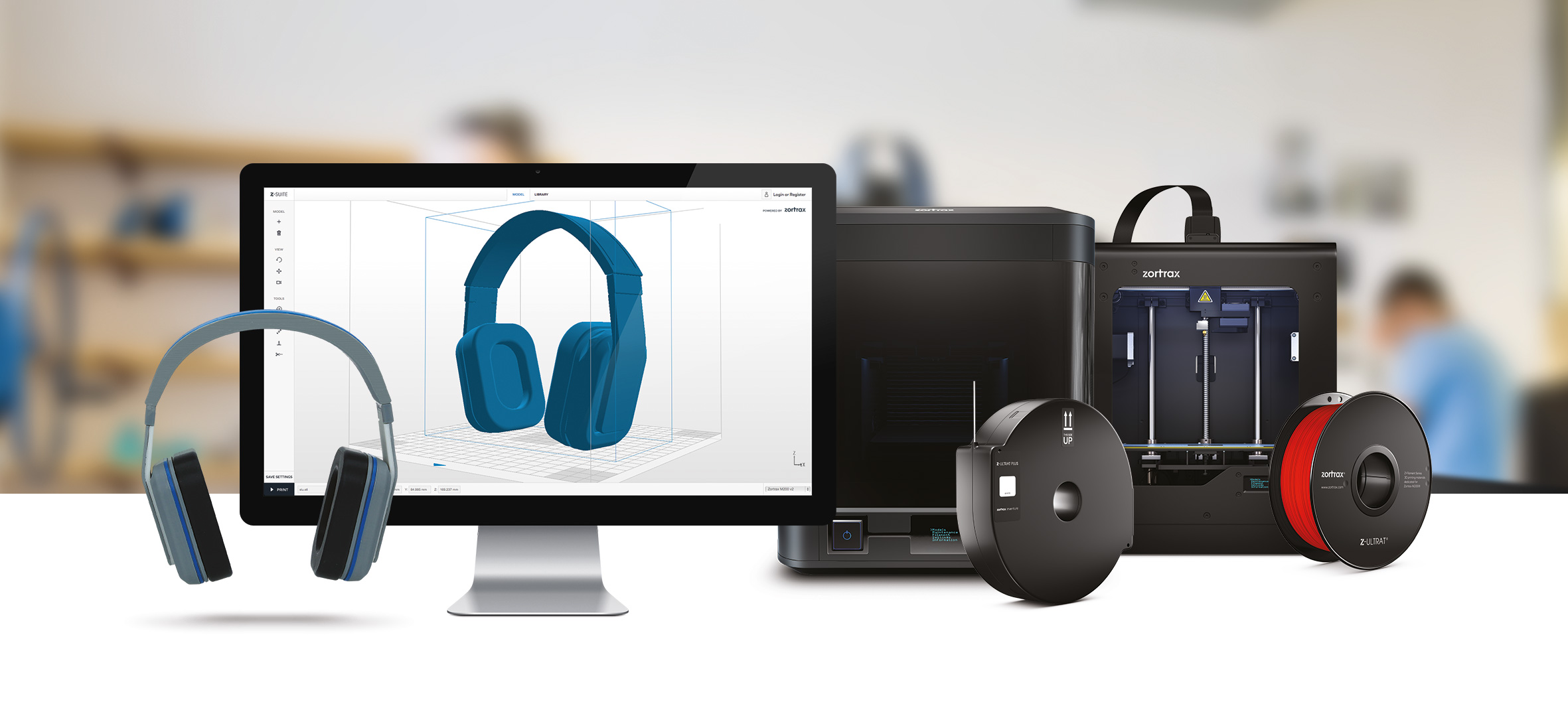 When it comes to the software, there was a huge improvement as we decided to add the Zortrax Model Library – a place for storing and downloading ready to print files, available for everyone who has got Z-Suite software. There were also Z-SUITE updates in 2015 resulting in new functionalities end even more user-friendly interface. Yet that's not all, trying to improve every aspect we also wanted to give something to all of you, who use our M200 3D printer and require more printing materials with high, industrial- quality materials with various properties – Z-PETG, Z-PCABS and the new 0.29 Z-GLASS layer thickness that allows to obtain up to 90% transparency. Just to add that those who need more tangible incentives, can now try, touch and simply buy our product in our new store in Warsaw which has been opened only recently.
The Community
2015 was marked by successful co-operations and lots of feedback received from our users. We are more than happy that so many of you are active users who share their knowledge, give tips and present their opinions and by that contribute to the better utility of the product. The hottest place that grabbed the attention of Zortrax users in 2015 was the newly launched Zortrax Model Library, an application within the Z-SUITE software which in fact is a huge database of models that are shared by the users and are ready to download. Another popular platform for communication is of course Zortrax forum where the users can give each other advice on 3D printing and share their experience. We obviously have to admit that we are amazed by also by the capabilities and great creativity of the members of Zortrax 3D printers users who present their finished models and various post-processing skills. Some of them have already appeared on our blog, but we are sure that many talented Zortrax users have this chance in the upcoming year.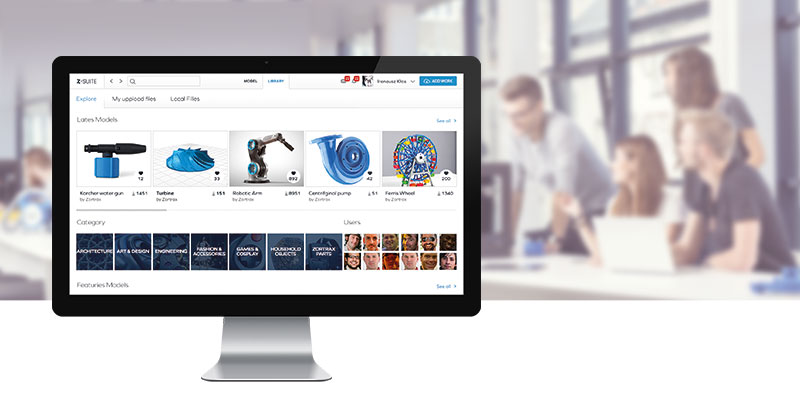 Great Models for Various Purposes
Try as we might, we wanted to show our users the great possibilities that can be achieved by using Zortrax 3D printers. By presenting the models that reflect various sectors of industry we wanted to give you the proof that prototyping, iterating, molding and obtaining ultra commercial looking objects is possible having the Zortrax 3D printer. Talking about our top 3D prints that has draw the biggest attention, we have to mention the robotic arm, loudspeaker, the batman mask and medical winch, each of these representing the different purpose and branch. We believe that presenting such broad spectrum of applications our users resulted in better understanding of the capabilities of Zortrax 3D printers, the properties of particular printing materials and options available in the Z-Suite software. We also hope, that by presenting you these models we could trigger some new ideas and make the additive manufacturing technology more attractive, practical and applicable. And as usual we provided you with all the data required to 3D print the exact model or serve as the basis for your own modifications and improvements.
Top Notch Company
There were even more good moments for Zortrax company this year. We continued developing but keeping in mind that we started as a small starup reminds us how much we achieved. However, the real value of our company is firmly connected with our users feedback, with engineers, designers, entrepreneurs and all the people make their job done with help of or devices. That's why we really appreciated the 3DHubs honouring us with the prize Best Plug 'n' Play device for the second year in a row, and prestigious Make magazine for naming us 2nd Best Overall 3D Printer. Not to forget the Institute of Industrial Design and its Good Design award in New Technologies and also the Product of The Year Prize given by ARP to the Zortrax Inventure. The last, but not least is the prize given by Ernst and Young, the Entrepreneur of the Year award that showed us that high quality products and hard work of all the Zortrax team not only pays off but also makes us streamline the market and see our goals are reachable.