Dolls' Life 3D Printed to the Tiniest Detail
"I want to give my dolls a perfect world. Like the world I myself would love to live in", says Laurette Debrichy, a Belgian doll maker based in Marvejols, France. Passionate about ball-jointed dolls, articulate pieces of art reaching up to hundreds of thousands of dollars when auctioned off to collectors, Debrichy went for the Zortrax M200 to print her perfect reality out of Z-ULTRAT.
Petite Underground
The history of doll making dates as far back as 200BC, to ancient Greece and Rome, but the ball-jointed doll as we know it today is the brainchild of Hans Bellmer, a German artist who used it for his photography projects in the 1930s. Bellmer launched a series of dolls he called Die Puppe, fifty six inch tall figures made of wax fiber, modeled after baby girls- the kind you can find in every toys' store nowadays.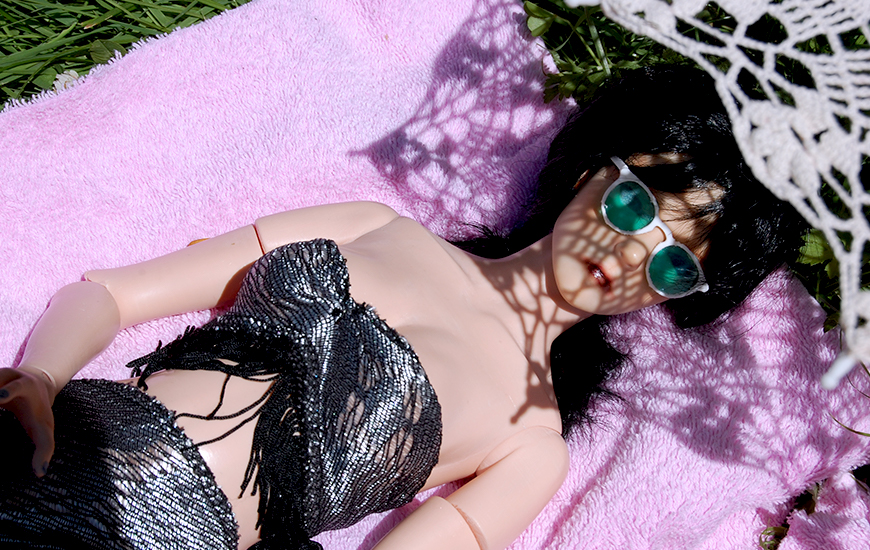 But back then Bellemr's work caused lots of controversy, and the godfather of modern doll making was forced to leave Germany for France. But the industry got hooked on his ideas regardless. Across the world, ball-jointed dolls in countless shapes and variations became items sought after by collectors- manifestations of phantasies both bright and dark. They became much more than just toys.
A Soul of an Artist
"I saw the first ball-jointed doll in my life at my friend's, and immediately fell in love with it", says Debrichy. To get one of her own, she did what most people would've done- she bought it. It was meant to be a hobby, an act of indulgence in a creative whim. "Just designing some clothes for her, that's all I had in mind", she claims.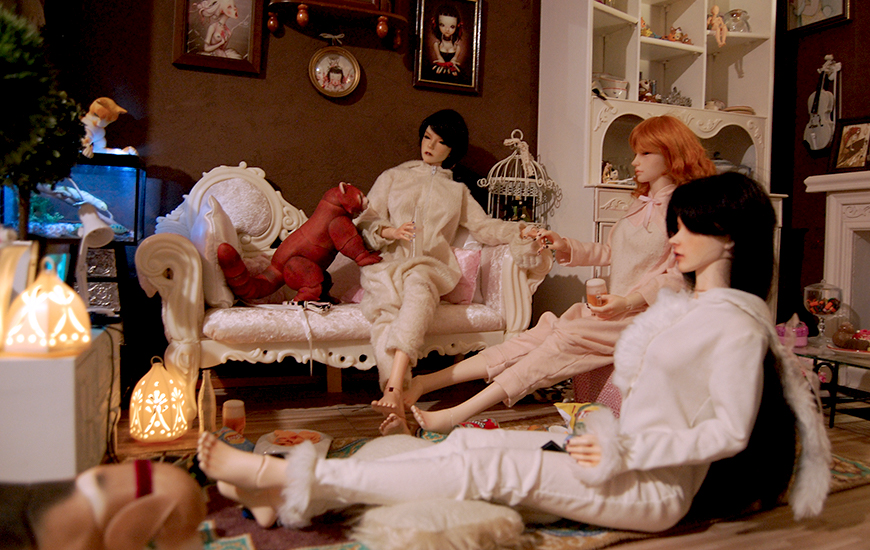 But the hobby quickly grew into fully blown passion. Debrichy began sculpting dolls in polymer clay. It was hard, the process required lots of technical skills, so she started to look for more technologically advanced solutions and ended up with a reprap 3D printer. "Not exactly the quality I was looking for. Getting a doll's head right took an entire day of sanding and it still wasn't perfect", she says. So, the wannabe doll maker did her homework. Thoughtful hours of watching YouTube reviews and talking to one of her friends, who happened to be a 3D printers' reseller, finally brought her to Zortrax. "I got myself the M200", she says.
Quest for Perfection
"At this stage I knew exactly what I wanted. I was after the most precise 3D printer on the market, I'm talking specifically the X and Y resolution", explains Debrichy. With the M200, a day of sanding shrank down to merely an hour. All other post-processing was now done for purely aesthetic, not quality-related reasons. Zortrax Ecosystem's ease of use led to creative freedom and this in turn, to artistic fulfillment.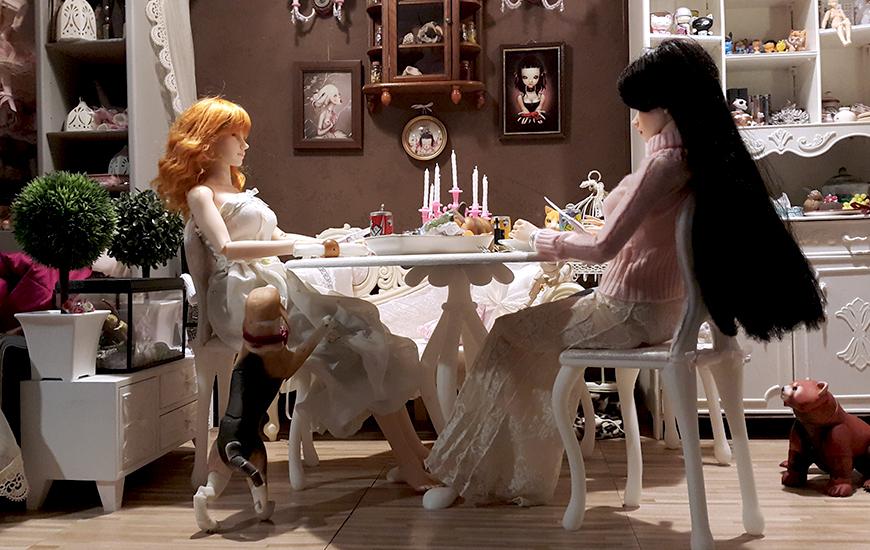 "I love gothic music, so my first dolls used to be gothic. Then I moved on to more of a sweet lolita and shabby chic house look and feel", says Debrichy. Her dolls ride steampunk style motorcycles, attend fin de siècle themed tea parties and keep fancy pandas as pets. "I made them furniture I'd love to have, clothes I'd love to wear- a perfect life I'd love to live myself", says Debrichy.
Finishing Touches
Having the most precise 3D printer onboard, she needed a material to match it. She went for one of our most resilient materials- Z-UTRAT. "Every doll needs a bit of post-processing to give her more character", says Debrichy. A bit of sanding, a little sculpting here and there to get the lips or eyelids just right. The material's resistance to chemicals comes in handy as a doll then gets covered in a special kind of varnish to achieve its final look.
"And I still don't know if am an artist, even though I make artful things", she wonders. "It's never impulsive. Every one of my works is the result of research, learning necessary techniques, getting my facts right", claims Debrichy. To make a pet panda she read through all she could find about real pandas- the way the animals behaved, the way they moved, all went into the panda doll. "This doesn't feel like the way of an artist. A creator sounds better. I perform acts of creation. But the result is art nonetheless", she says.
Laurette Debrichy isn't the only one to use Zortrax Ecosystem in doll making. Nickis Fabbrocile, an Italian artist based in Milan, 3D prints dolls for fashion exhibitions all over Europe. Talking about fashion, you may also be interested in Cristina Franceschini's 3D printed high-heels.