The Case of the Bionic Hand – a 3D Printed Prosthesis
For former Vietnamese pilot, Dinh Van Duong, it didn't seem like there was much to be hopeful about. He is the lone survivor of a military aircraft crash which took the life of 20 of his fellow soldiers. He has undergone twenty-four highly complex surgeries during which his heart reportedly stopped three times. The senior lieutenant lost his hands and legs. And yet, despite his numerous injuries he remained courageous throughout this experience. And now he's got one more cause for optimism, one that seems like it was taken directly from a certain work of fiction.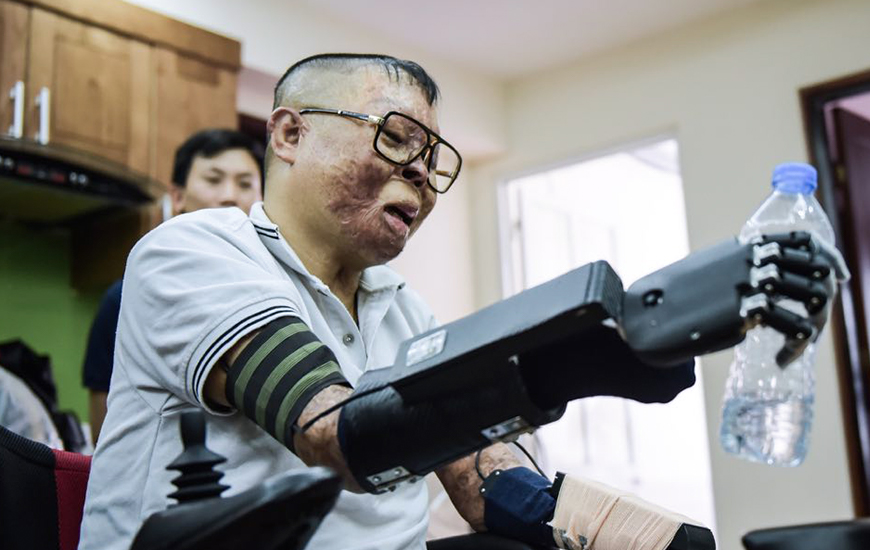 A Blast from the Past
In the 1970's there was a TV-Show in which Lee Majors famously played pilot Steve Austin who also underwent many operations on his way to recovery after his plane crash and thanks to then fictitious technology he gained a bionic body and became the titular "Six Million Dollar Man".
Back in the present, Mr Duong has received his own version of bionic hands thanks to 3D printing. Ones that move, grab and allow him to take a little bit of control back over his life. What used to be impossible only 40 years ago, is quickly becoming reality. A much more cost-effective reality at that. Instead of the ridiculous price tag of six million dollars, the production of Mr Duong's bionic hands cut costs of regular prostheses by 40%, thanks to the ingenuity of a Vietnamese 3D printing company, 3D Master Company, and their revolutionary approach to production.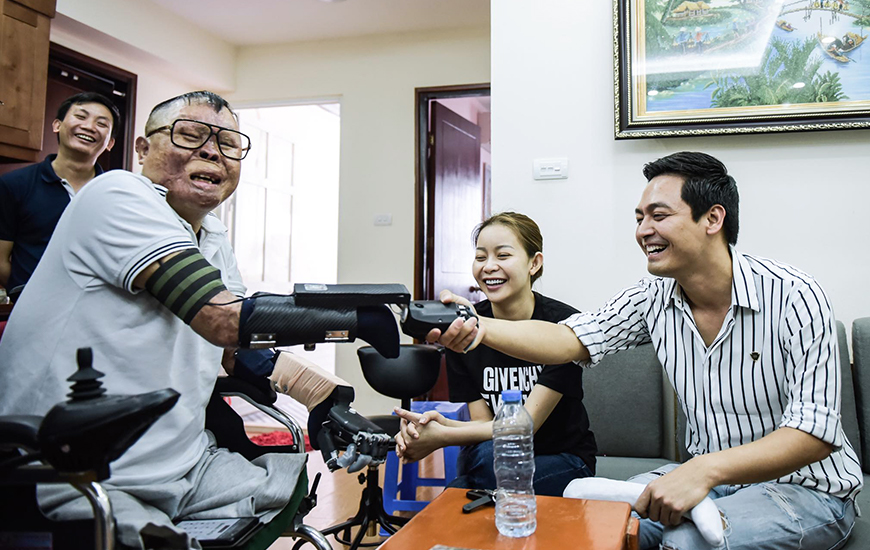 A New Hope
The crucial goal was to find a way to design the hand without the need of amputating the rest of the arm. During the early stages of production, the prosthesis wasn't yet ready and it went through many variations when only one or two fingers were operated by the mechanism and control system. Fortunately, after various tweaks, the final version controls all five fingers by thought and is fairly completed at this stage.
When Mr Duong wants to grasp an object the signals from his brain are transmitted to his muscle at which point they are picked up by sensors. These sensors receive and digitize brainwaves and transmit them onto the circuit board of the arm. Each finger is controlled by a separate motor which allows a greater accuracy between thought and movement.
Bragging Rights
The custom fit was achieved due to 3D printing and scanning technology that copied the shape of lieutenant's arm and converted it into a 3D file. The file allowed the production of the protective and some mechanical components which were printed on Zortrax M200 printers. The fingers were especially important as they needed to be light and sturdy and thus Zortrax's Z-ULTRAT filament was chosen as the perfect material for the job. The fingers are additionally covered with silicon to increase friction force when holding an object.
Despite all their great work, the director of 3D Master Company, Nguyen Van Cuong, isn't one to boast about his achievements. He stands by the quality of his product but looks at Mr Duong as the person who can speak about the bionic hand more objectively: "With this bionic hand, I can hold a bottle of water and pour water into a cup. The first time I used this hand, it was difficult to control it using my thoughts. After being instructed by technicians of 3D Master Company, I can use it with ease and I understand the basic working principle of this prosthetic hand."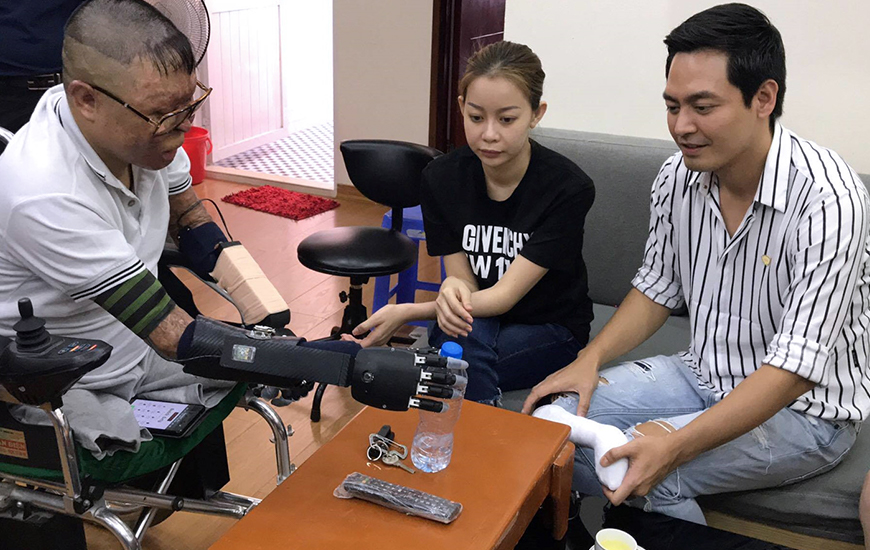 What's Next
As much as we want to say that the "future is here" or as the scientist on the show has iconicly put it "we have the technology", Mr Cuong actually plans to further develop his company and their enterprise. In 2018, they hope to use more Zortrax 3D printers to produce 500 bionic hands for many people in Vietnam and other countries and continue to lower the price of production with an estimated target of below $3,500 per hand.
A noble act of helping people in need should not go unnoticed and the ambitious goals of this Vietnamese company should be applauded. Making fantastical projects at a cost that's affordable for the majority is a future worth striving for.