Science and Art Mix to Create Fashionable ATOMY Handbags
We like to start a little unconventionally around here so let's do just that and introduce a little physics. Yes, physics and more specifically the quantum realm of atoms. They are essential elements of all ordinary matter. They collide and combine with each other to form various molecules. That's the elementary knowledge you probably already had.
However, ATOMY (Polish for "atoms") is a brand inspired by this smallest building block of creation. The company was founded in Gdansk, Poland where Monika Szymańska and Ula Skłodowska first came up with the idea of setting up a label that specializes in sewing modular bags. Their leather modules were designed to be assembled, played with and combined into new unique products. Each variation can function as its own complete project, one that caters to a particular person's vision. They found an inspiration in their professional and personal background and the 3D printing technology.
Finding Inspiration
Firstly, the two founders started their careers not only in fashion but also in architecture, and hence the need to design simple forms that should be functional and yet aesthetically pleasing. The second factor? Remember those old leather briefcases that were produced in the past and worn by your grandparents? "They served their purpose for many years and were aging beautifully" is what the two entrepreneurs say. Thus, the briefcases influenced the selection of the best quality and the thickest skin, as the main "building material" of the product.
The third and final inspiration, when designing a new more extensive collection, was a close cooperation with the Printstacja printing house in Gdansk, which offers 3D printing services using Zortrax printers. Thanks to this, they were able to introduce plastic fittings in the bags into shapes that were previously impossible without the technology.
Polish Connection
3D printing is the ideal addition to ATOMY's production process of sewing and making bags. Before the product appears on sale, dozens of prototypes are created, worn, tested and evaluated. Each of them differs in their dimensions, type of accessories, their shape and parameters. "That's why we use Zortrax. We do not have to wholesale the necessary elements of leathercraft to go smoothly through the testing process. We model them on the spot, print in three dimensions and check immediately" say the founders of Atomy.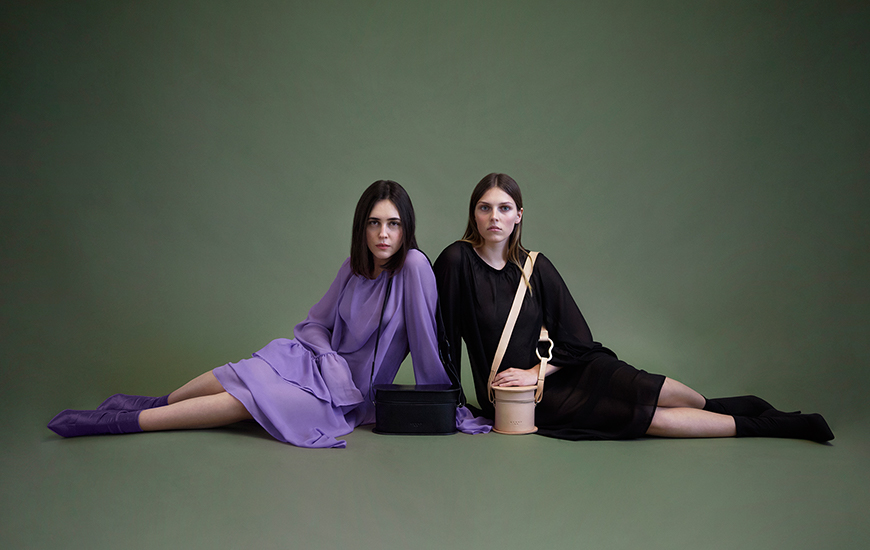 3D printing is also a great solution for the second most important component of the bags – the fittings. If a handle or some other connecting element needs to be perfectly adjusted based on its shape and/or width, that's when Zortrax Ecosystem is used in full swing. The designs can often be very original and quite unorthodox so they needed a reliable solution that would manage these abstract forms. And that's something that Zortrax prides itself on.
In order to achieve the highest possible quality, they use Zortrax M200 printers because "they print in great detail, they use a wide range of filaments in various colors. And they are also beautifully designed" as we are told by Monika and Ula. When it comes to choosing the right filament, the team has decided on Z-ULTRAT. Due to the fact that it occurs in the largest range of colors and can be treated mechanically and chemically. It's also a very durable and strong material so it can be used in both prototypes and final products. The bag testing process is based on checking how the target material, used in handles and couplings on straps, manages the weight and size of the bag. Then it's just a matter of choosing the right density fillings and cross-sections to apply the new element
A Matter of Principle
One of the guiding principles of ATOMY is the concept of Lean Manufacturing – a method of effective production management. It combines high productivity and quality with a rational use of resources. Even the smallest excess of leather is repurposed and used to create smaller accessories. 3D Printing also has its share in this strategy. Rapid prototyping and cutting costs combined with the reliability of Zortrax printers, allows the brand to reduce the amount of waste at the production stage.
There's also one more reason why ATOMY and Zortrax go hand in hand. The Polish label is dedicated to using regional materials and plants, since their goal is to support local creativity and invest in the community. When your main goal is quality that's when you really need to create consumer awareness. Building on strong foundations can allow them to make a splash on foreign markets as well. That's actually their next step – cooperation with international boutiques and brand promotion around Europe. So far ATOMY is keeping things close to the chest but we have no doubt they'll be successful in their future endeavor.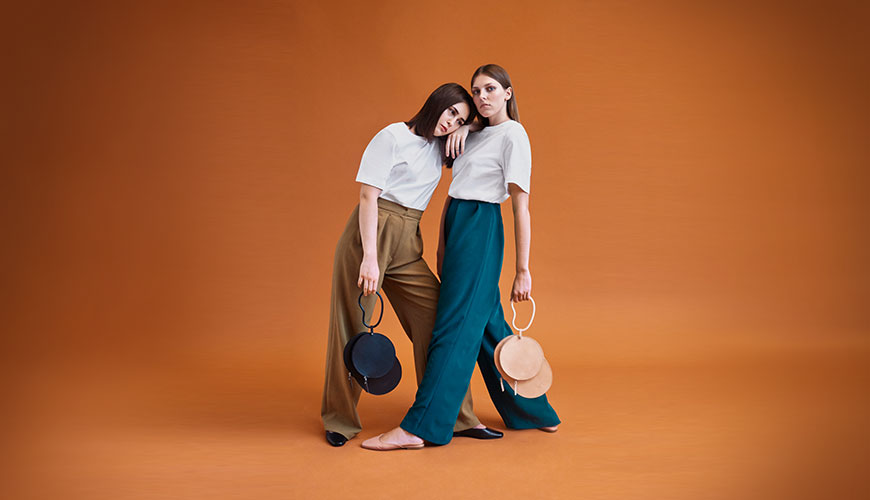 Whenever fashion finds inspiration in science, it's always a fascinating collaboration. The idea of implementing the physical characteristics of atoms into fashion design allows not only for a fresh take on haute couture but also a groundbreaking production process. Mixing and matching various elements to suit the tastes of the customers and the high quality of the overall product is definitely a venture with a success potential of an atomic blast.