7 Cool Gadgets You Can Print out in 3D
3D printing is utilized mainly by professionals. But this does not mean an amateur can't use it. Here's a few gadgets which anyone can create with a 3D printer.
1. Your Own Likeness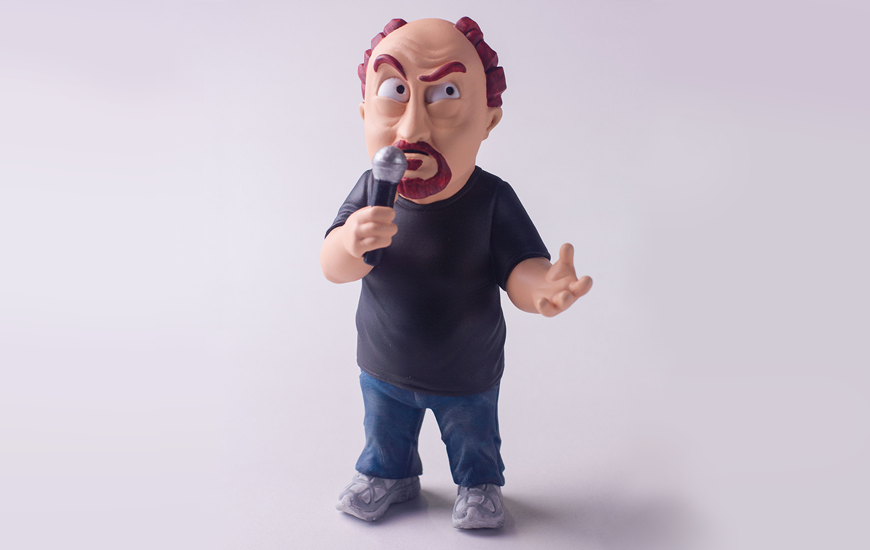 Your face and body is by far the most unique gadget you can make in a 3D printer. To be able to do this first you need to use a 3D scanning service. This will let you create a 3D model of your own body. Then you will be able to use a 3D printer to print the model out to any scale you choose. This will be a one of a kind gadget which almost anyone would want to have on their desk next to figurines of your favorite movie and video game characters.
2. Book Support
You want your books arranged neatly, but you don't have enough to fill up all your shelves? Or maybe you've filled up all of them and there's still some books left over? In either case a book support will come in handy. The simple gadget will keep all your books standing upright on any flat surface. You can also enhance it with graphics. There's an interesting design base on the Portal video game: it shows a person walking inside one part of the support and coming out of the other.
3. Cable Management Items
If you want to have a pristine desk, you have to pay attention to cable management. In order to keep the wires neatly arranged and segregated according to type, you need an organizer which you can 3D print yourself with a 3D printer. A few of these gadgets will let you manage your cables and run them through inconspicuous places, such as the underside of the desk.
4. Safety Razor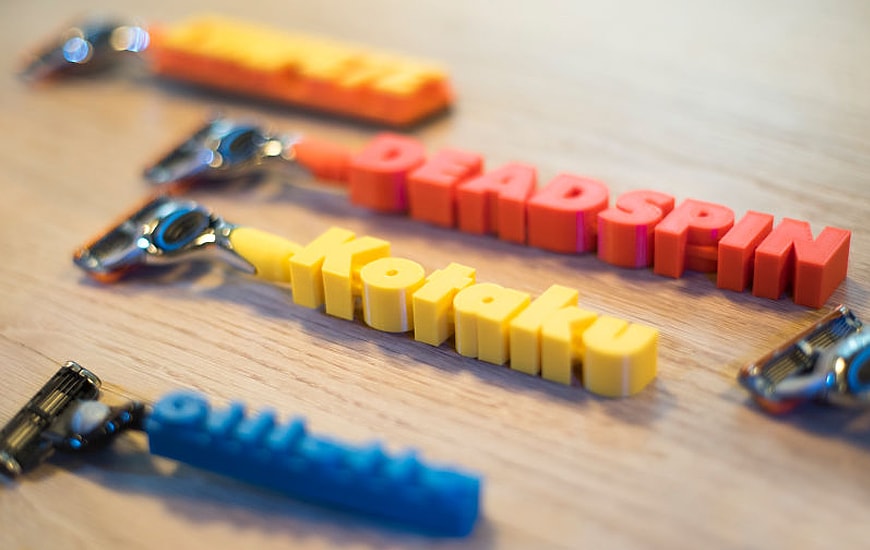 A 3D printer is the perfect solution for printing a safety razor handle. During the Intel Extreme Masters 2017 finals in Katowice such gadgets were given to visitors at the Gillette stand. Every person could choose their design, add any inscription and then have it printed on a Zortrax M200 3D printer. Safety razors such as these can be the perfect gift, a lot more personal than one bought in a store.
5. Mug Grip
How many times have you scalded yourself on a mug full of hot tea or coffee? If you don't want the number to grow, 3D print yourself a plastic mug grip. It will isolate your hand from the heat emanating from the mug. It's a useful gadget, worth keeping in your bag or car so as to enjoy a hot drink without the risk of burns.
6. Bag Grip
If you go shopping often, you're bound to be familiar with the problem of heavy bags causing pain in your palms. A 3D printer can save you. You just have to print out a grip in which to place the bag handles. This will let you spread the weight more evenly across your palm. Make two of these and keep them where you keep you shopping bags. Carrying your groceries won't become pleasant per se, but at least will become less of a chore.
7. Piggy Bank
If you happen to have too many coins, you ought to put them in a piggy bank and save up for something. Sure, you can buy a piggy bank, but what if none of those in stock is to your liking? That's when you should design and print out your own. What can it be like? Whatever you wish! Your imagination is the limit.