3D Printing Solves Problems with Parts Availability in the Automotive Sector
Summary
Alfa Project, a Polish-based company, reproduces damaged or unavailable parts for vintage cars through reverse engineering.
They 3D model each part in CAD software and use their Zortrax M300 Plus to deliver the ordered products.
3D printing proved to be a cost-efficient and reliable production method in the automotive industry.
The automotive industry has been taking advantage of additive manufacturing technologies for many years now. 3D printing streamlines the processes of designing and building cars, giving the manufacturers more design freedom and efficient prototyping possibilities. But in some cases, 3D printers are used in the automotive sector in a slightly different way. Here's an example of a company which 3D models and reproduces broken or unavailable parts of vehicles and uses a Zortrax 3D printer for that purpose.
3D Printing in Reverse Engineering: From CAD Projects to Functional Parts
Alfa Project is a Polish company owned by brothers, Mateusz and Przemysław Dziwisz, who have a major interest in the Italian motorization, particularly cars manufactured by Alfa Romeo. Having used this brand's cars for many years, they decided to purchase the classic Alfa Romeo Spider from 1988. As they had predicted, the car's interior showed considerable signs of wear: "Many plastic elements were damaged. The replacement parts available on the market were very expensive and still had defects. Even when we found some well-preserved items, we knew that the plastic used to produce them became very fragile after so many years." – points out Mateusz.
Mateusz and Przemysław chose to reproduce those damaged parts on their own. They went for 3D modeling and having the parts 3D printed by external contractors. After that, showing the effects of their work among other vintage car enthusiasts made them realize there was a growing demand to create car interior items no longer available commercially. That's why they purchased their first FDM 3D printer – Zortrax M300 Plus – and decided to further develop their project and work on parts for other car owners.
The orders they started to receive very often involved elements which were too deformed to be 3D scanned. So the Alfa Project team realized that the only way they could recreate a given part was to design it manually from scratch. Therefore, they started to follow the process called reverse engineering and use their desktop 3D printer to prototype and sometimes even produce the final element. How do they usually start their projects? First, they break each part down into its separate components to collect the necessary data for the 3D model in CAD software. The rest of the work takes place in-house: "3D printing is a tool that allows us to easily transfer a project straight from the CAD program to reality. This makes it much easier to work in reverse engineering for the automotive industry." – says Mateusz.
Perfecting the Final Parts with Rapid Prototyping
Mateusz and Przemysław really care about delivering reliable products which can substitute the ones installed in cars and maintain the same functionalities. They 3D model and reproduce spoilers, bumpers, gear knobs, gearbox mechanism covers, mirror holders, and multiple elements of the dashboard, such as clock frames, air vents, AC control panels, or blanking plates. But because the original parts are susceptible to damage through regular use, the team focuses on enhancing each part's design: "When designing a part, we add features, such as ribs, that strengthen the final item, especially in places particularly subject to damage or where the original element was damaged." – explains Przemysław.
After the initial 3D modeling, the team moves on to 3D printing a prototype. The printed part is then compared with the original one and adjusted to the place where it will be finally seated. This way the Alfa Project team checks if the part meets the dimensional and geometric criteria. As they emphasize, Zortrax M300 Plus is an essential tool for this stage of their work: "Thanks to rapid prototyping, we can quickly and easily apply changes to the project and create elements in a shorter time. At the same time, we can significantly improve the fit of the printed elements to the already existing equipment." Once the prototype is accepted, Mateusz and Przemysław continue to produce the final part. Since they usually make single items, Zortrax M300 Plus has become the main production machine in their workshop, which guarantees cost-efficiency compared to other methods, such as milling or molding.
3D Printed Models as Substitutes for Factory Parts
The Alfa Project team evaluates each project individually in terms of the environment, conditions, and forces that will affect the produced element. This helps them to properly set the geometry during 3D printing so that the ready part is subjected to the bending forces, instead of the cutting ones which would weaken the model. In their projects, Mateusz and Przemysław choose one of the most popular filaments used in the automotive sector – Z-ABS.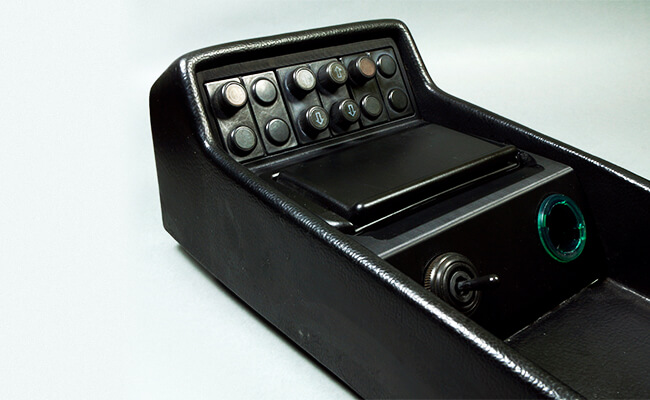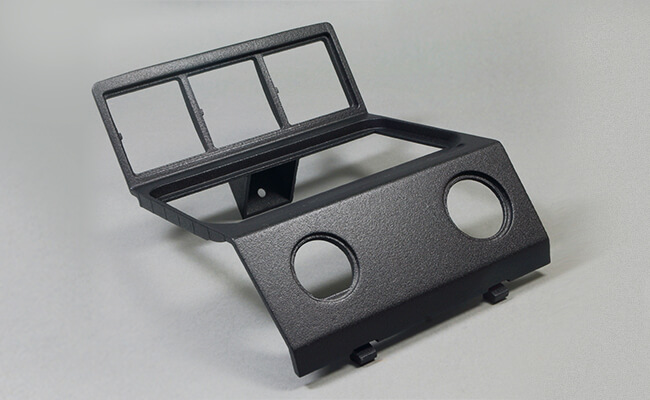 As they claim, the properly selected filament allows them to create elements as durable as factory parts: "In printed plastic elements, Z-ABS gives a satisfactory temperature resistance, and at the same time it is adequately resistant to bending. It can be used in 3D models with fasteners or anchoring elements." Finally, 3D prints are polished and varnished to match the original part as closely as possible.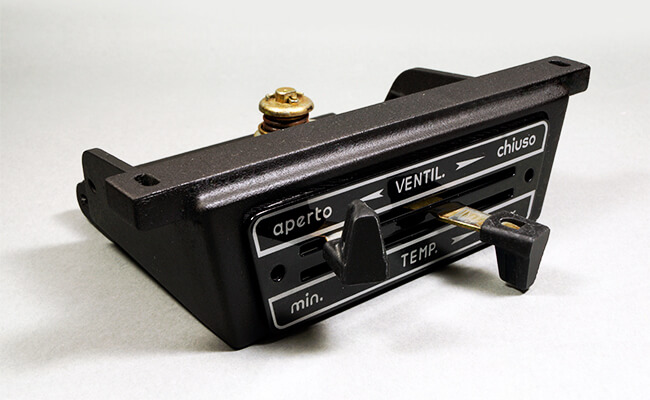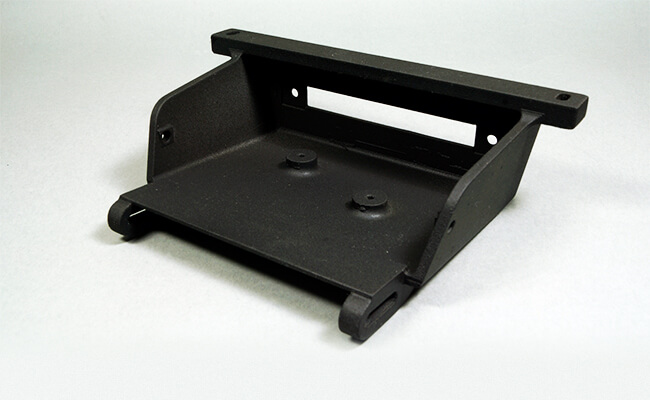 Launching the Alfa Project allowed Mateusz and Przemysław to tackle the problem of availability of plastic elements in vehicles which have gone out of production. Using the Zortrax M300 Plus 3D printer in their business now helps them deliver high-quality parts with a full range of functionalities. In fact, the Alfa Project products have reached other vintage car enthusiasts: "Currently, our parts are used in vehicles all over the world, and what is the most important to us – the customers are satisfied with our work." In the future, Mateusz and Przemysław plan to expand their offer by introducing new types of filaments, especially the ones reinforced with glass and carbon fibers.
Find out the way Zortrax M300 Plus was used in other projects: Dancer Bus, ML System, Amplitude Audio.