3D Printing and the Art of Enchantment
"Design driven by love and light- this is what we do", says Erica Villa, a designer at Bardi s.a.s., a workshop making lamps and chandeliers in Mogiliano Veneto on the outskirts of Venice, Italy. Along with Roberto Bardi, her partner in both business and life, Villa's created a unique design project called ERO."It's inspired by the story of Hero and Leander", she explains- an ancient myth retold by a couple of Italian lovers in the language of artfully crafted objects. "Lots of those are 3D printed on Zortrax M200. Quality means a lot for us", says Villa.
Going Your Own Way
Bardi and Villa have been working as subcontractors for various companies, an enterprise that eventually evolved into ERO which they did and still do as their own venture. They've always found 3D printing a revolutionary technology. "Few years ago we bought our first 3D printer", says Villa. "It was a 3DRAG". They had to figure out how to design with 3D printing in mind, slowly working their way up the learning curve. As many other early adopters, Bardi and Villa used their 3D printer for prototyping and occasional manufacturing of end-use parts for their products. "With time, though, Roberto began to need better quality prints. He knew Zortrax and loved it", says Villa. The couple went for the M200.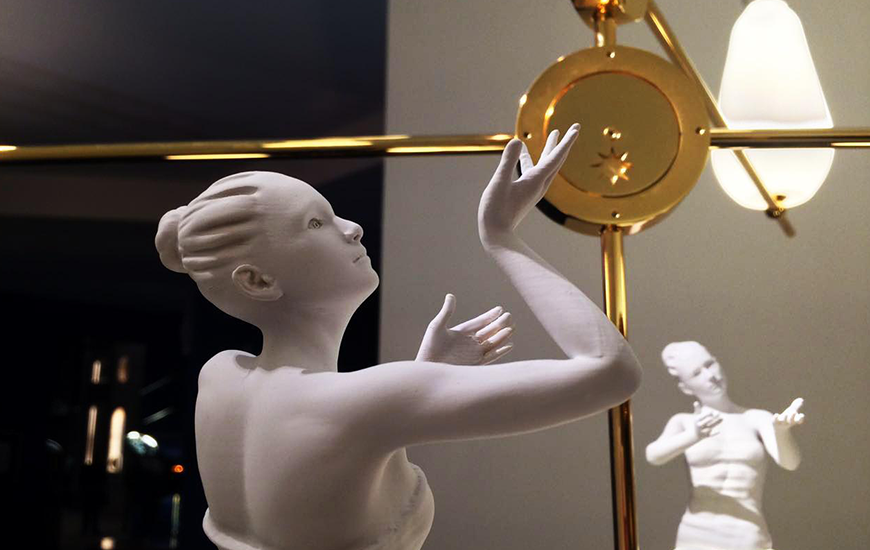 The 3D printer's precision allowed for their designs to grow in refinement. Elaborate, eerily lifelike human shapes became the defining feature of ERO's new collection of light fixtures called INCANTO. Busts of muses, inspirational goddesses of literature, science, and arts, formed the candle tubes of chandeliers. Thoroughly sculpted human hands held lightbulbs in Bardi's lamps and mirrors. The leitmotif of the line was the expression of surprise, enchantment, magic and marvel. "That's what the names says. INCANTO is an Italian word for enchantment", says Villa.
The Myth Rediscovered
"Hero was an Aphrodite's priestess and Leandro was her lover", the designer explains the symbolism. "Every night he swam across the sea to spend a night with her, and every time she lighted up a lantern for him as a beacon". But on one stormy night wind blew the lantern off and Leandro drowned. Hero threw herself into the sea to join her lover in death. 'Hence our message. Never put the light out. Keep it shining", says Villa.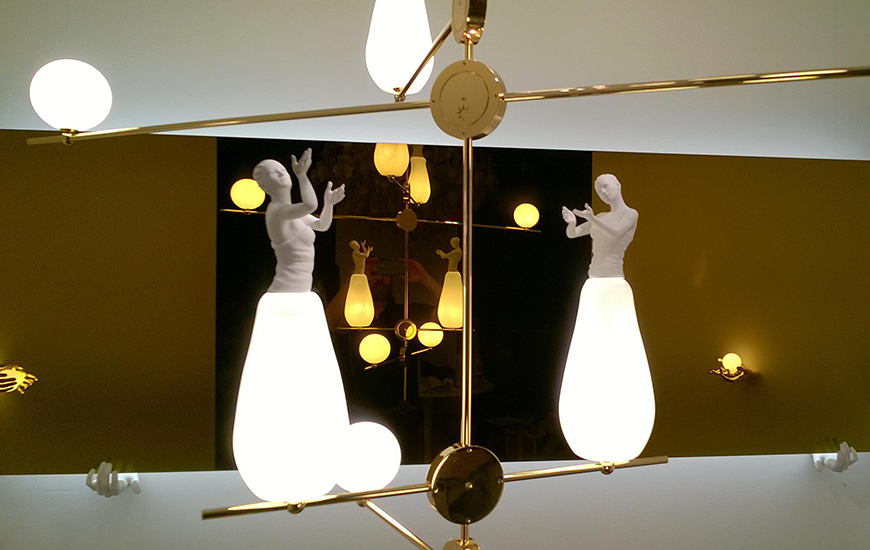 Expressing the myth through design and technology comes down to technicalities, the ins and outs of craft. Every muse that goes into a chandelier has a 3D printed bust and a skirt made of glass. Each takes from 10 to 15 hours of printing. "Then we do a bit of post-processing, we perfect the bust and paint it white", explains Villa. With hands it's a slightly different story. The ones intended for mirrors are 3D printed- the prints serve as final products. In making lamps, though, the M200 prints out a mold that is later used for brass fusion.
Unique by Design
Additive manufacturing allowed for easily customizable design, and this in turn translated into uniqueness instilled in every ERO light fixture. Each muse has a different pose, each hand or pair of hands express a different gesture. "All poses and gestures conveying delicacy and kindness- emotions embedded in the act of offering or protecting light evocative of love in Hero's world", explains the designer. Bardi s.a.s. also use Zortrax's dedicated materials. Z-ABS and most frequently Z-ULTRAT. "We think these are the best for what we do", says Villa.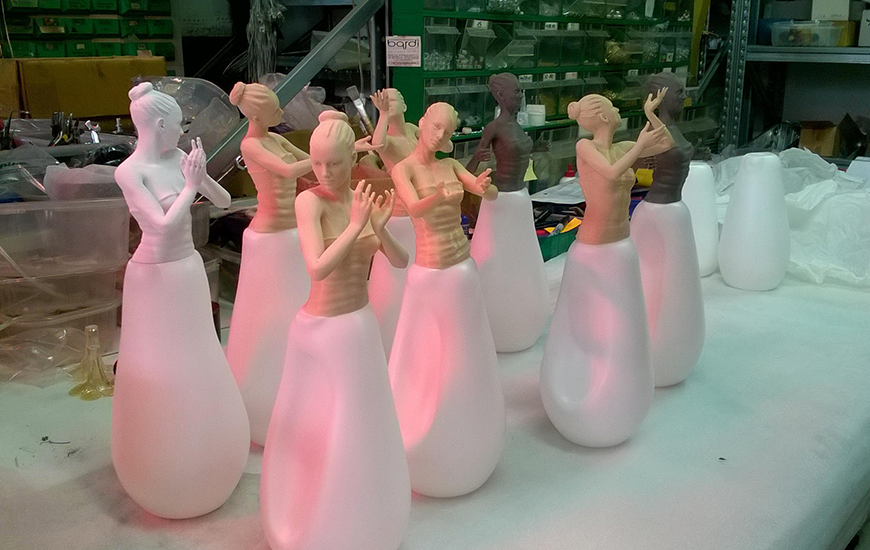 Today, Villa and Bardi are busy promoting and selling their current collection. But they also make plans for the future. "We're going to introduce some new items, new themes that go well with different cultures- a female bust are deemed inappropriate in more than a few countries", claims the designer. At the technical side of things, Villa and Bardi want to use more 3D printing in their new projects. "We're thinking about something entirely 3D printed", says Villa. "It just feels like a more natural way to create for us".
If you're curious about other ways to use Zortrax 3D printers and materials in designer's work, read our stories about UAU project and clockmakers at Notaroberto-Boldrini.