How 3D Printers Can Help People with Visual Impairment
3D printing is creating a revolution around the world, it's making everyday life easier and opens up completely new possibilities. People with disabilities are among those whose life is improved. Maybe even they're the very first such group. 3D printing doesn't have to be limited to companies, it can also help blind people see the world by touching it.
People with visual impairments face numerous obstacles in their everyday lives. These obstacles are, paradoxically, invisible to people who can see. If you're blind, you can't look at photos, you can't watch films, but you will usually be better at detecting other stimuli: with your nose, ears and by touching.  New technological solutions can make it even easier. Voice assistants and accessibility features let them use computers and smartphones, browse the Web and write (on dedicated keyboards) relatively easily.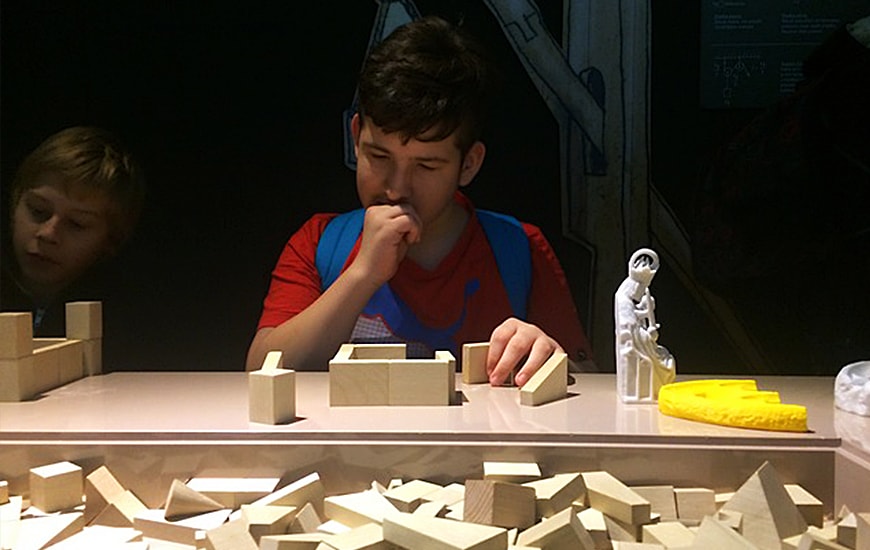 3D Printer Grants Insight
3D printing opens up even more possibilities for blind people. Thanks to 3D models it's possible to quickly and inexpensively create a model of something that these people can't see so that they can imagine it. Let's take a look at the example of an Italian blind woman named Miki.
Miki lives in Como, near the famous lake in northern Italy. She works as a museum guide and is also active in her community. She's also been in a long-term relationship with her boyfriend Domenico, a musician. The couple only had one problem: she really wanted to see what her significant other looked like as a child. For people who see, that's no problem at all, they just look at photos. In this case 3D printing technology had to come to the rescue. Using the Z-Brush software Domenico employed the assistance of artist Simone Rasetti and created a 3D model of his childhood face from 40 years in the past. The model was 3D printed on the Polish Zortrax M200.
Limitless Possibilities
This is not the only case where 3D printing helped blind people. Using the same principle, artists decided to help them 'see' the world's most famous paintings. Masterpieces such as the Mona Lisa or Van Gogh's Sunflowers were faithfully recreated and given raised features. 3D printing is also used in ultrasonography so that parents can touch their child before the child is born.
3D printing is also used for tactile books in which, next to words written in Braille, 3D illustrations are placed to help the reader in visualizing what the books is about. Such books have been available for many years, but 3D printing made their production easier and faster.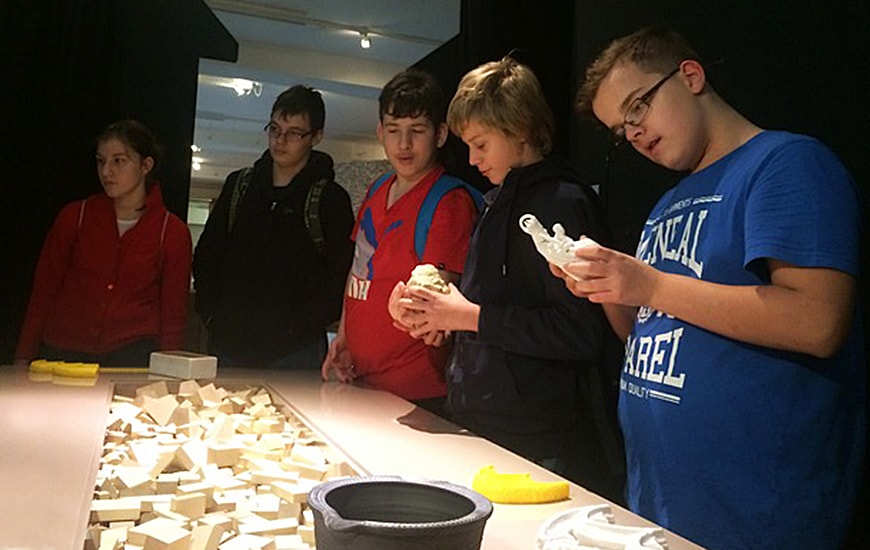 Another example of the use of 3D printing is the touch-mapper.org website, which lets you create tactile, raised maps for people with visual impairment. You can order a map or print it using your own printer. This is a good idea for people to get to know the area around them.
There's 300 million people with  visual impairment around the world. 40 million are blind. This large group can have their lives made easier thanks to 3D printing. The technology lets us create aids quickly and easily to let these people touch things they could only dream about and found it hard to imagine. 3D maps, images, books can be at their fingertips. This is a wonderful way to touch ones own memories, finding new emotions and eliminating one of the barriers blind people face every day.
3D printing technology is more than an industrial solution. Its advantages are visible in many areas of life, including medicine. 3D printers by Zortrax can print the face of a baby who's now an adult, they can 3D print vein winches or models of hearts for a surgeon to prepare with before a procedure.