3D Print Yourself a Lightsaber Thanks to 3D Printing
A long time ago in a galaxy far far away… No, here and now, in your home, in your office! You don't even have to step outdoors to have a lightsaber like the one used by the Jedi in Star Wars. The legendary weapon from the saga can be created with a 3D printer and you won't even have to break a sweat.
A lightsaber has been the dream of many a geek since the first film premiered in the 1970s. Thousands of fans have tried to create an exact replica. Today, in the era of modern technologies, you can find different variations on lightsabers, from cheap toys and knock-offs from China to advanced designs perfectly simulating the weapon. The best ones can cost a few hundred dollars, and the sabers used for shooting movies are even more expensive.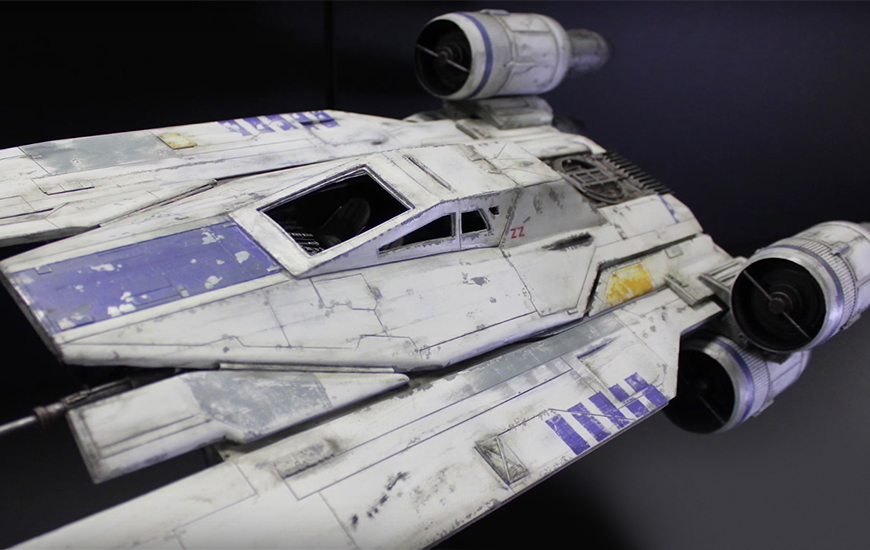 May The 3D Printer Be with You
You can have such a gadget thanks to a 3D printer. This means you won't even have to order anything or step outside your home. The only cost will be the material used for printing. A 3D-printed lightsaber has several advantages. First of all, if it's your first adventure with 3D printing you can see how the process works. You'll be able to observe the lightsaber being created, you'll see how easy the printer itself is to operate, especially if you have a Zortrax M200 or Zortrax M300 3D printers. Secondly, this will give you a chance to discover how many 3D models are available online. When you buy a Zortrax 3D printer, you're grated access to the 3D model library in the Z-SUITE software; all the models are available for you to 3D print free of charge. Thirdly, making a lightsaber for yourself will let you customize it: pick the color of the handle, modify the weapon, change its size. The options for personalization and customization are one of the crucial advantage of low-volume production with the use of a 3D printer.
Choose a Side
Once you decide to 3D print a lightsaber you'll see the power of the 3D printing community. You won't find one model of a lightsaber online. You'll find more than a dozen. You'll find the lightsabers of Anakin and other Jedi as well as lightsabers of the Sith. There will also be the lightsaber of Kylo Ren from The Force Awakens. You will find both the grips only as well as full sabers which for the purpose of 3D printing are divided into a few elements. The biggest fans will surely want to paint it properly and create a hyperrealistic replica. Just Google "Star Wars Lightsaber 3D print" and you'll see lots of wonderfully crafted 3D printed lightsabers. Many of these are demonstrated on YouTube.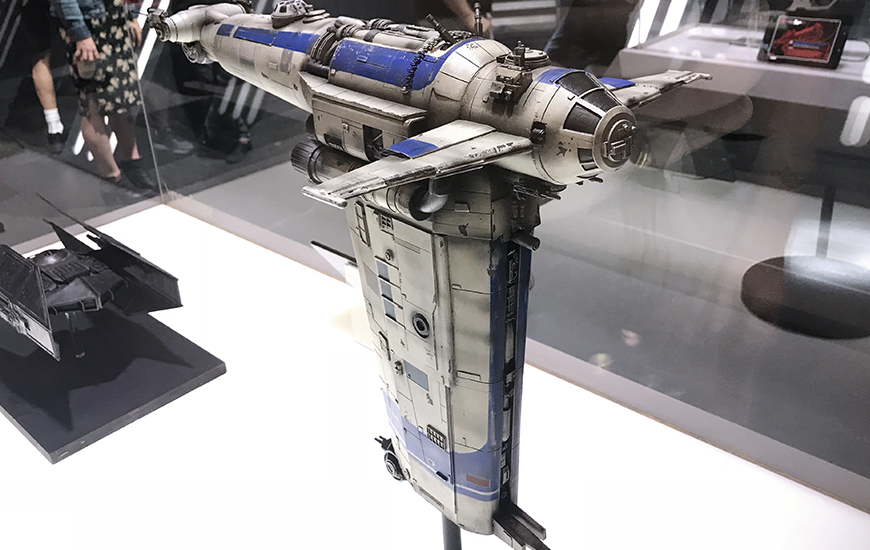 A Perfect Present
A 3D-printed lightsaber can be the perfect toy for a child fascinated with Star Wars. It will also make for a great present for a fan or it will let you shine at any con. Thanks to 3D printing you can also create additional lightsabers for you friends. Just change the filament color, so that every weapon has a different look. The Zortrax M200 3D printer offers a number of options for the color of the Z-ABS material. The Z-ABS is strong, so if you decide to have a lightsaber duel, you won't end up with broken weapons. Just be mindful of you safety and use appropriate protection.
A lightsaber is an elegant weapon for both the Jedi and their archenemies on the dark side of the Force. Now you can hold this elegance in your own hands thanks to 3D printers. And that's not the only thing a 3D printer lets you create. If you want other Star Wars related items—figurines, key fobs, or any other gadget—you can 3Dprint it without any fuss. Just find the right model online (or design it yourself), prepare it for printing, copy it to a memory card, insert the card into the printer and off you go. Consider 3D printing a phone case with Han Solo frozen in carbonite. Keep your heads full of ideas and may the Force be with you!