Zortrax at TCT Show 2016 – We're Waiting for You in Birmingham!
Right after we got back from the last trade fair in Amsterdam we realized that the huge success we made and the great popularity of our models will make us even more busy during the coming months. Left with lots od great recollections and some food for thought we knew that it will be extremely difficult to produce even better models that we did last time, but we decided to face the challenge. Have we managed? See yourself.
Inside the Industry
This time we decided to see how 3D printing industry is doing in the United Kingdom and participated in the one of the big technology-oriented shows – TCT 2016, organized in one of the most powerful industrial centres – the city of Birmingham. During this year's trade fair the guests could visit the stands of the 3D printing companies and take part in conferences dedicated to the latest technology. As we've already got some sneak peak from this event we know which of the stands they chose to visit and why.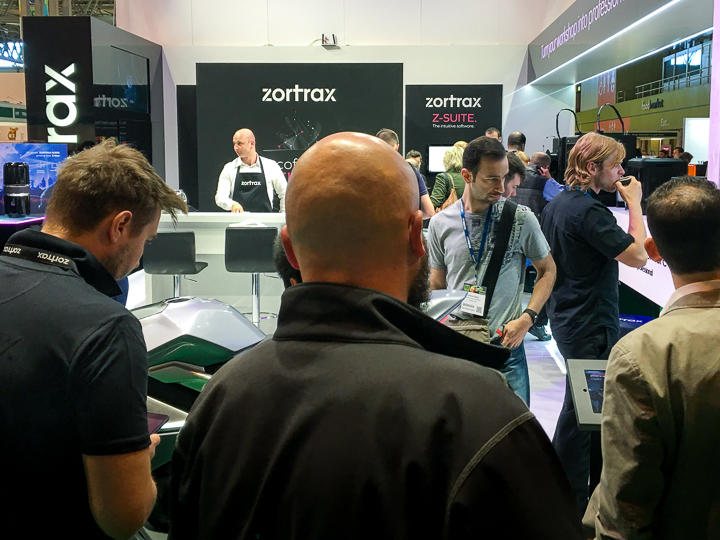 The Big Meets The Biggest
Staying humble about one's own achievements is the best attitude as we obviously leave some room for improvement – making bigger and better models causing an instant wow effect. By mentioning this we want to present you our Z-Ride – the life sized motorcycle that was reengineered and redesigned in our own way. Get yourself ready for the pure amazement!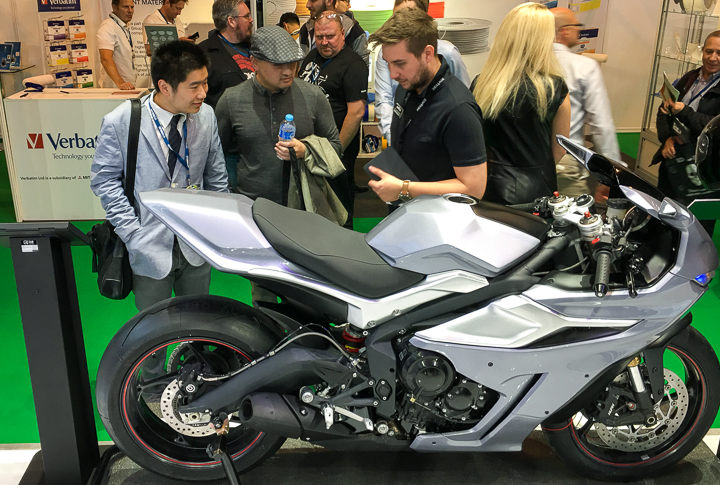 Although creating this masterpiece was rather a blood and sweat experience it was surely worth it. Not only for the sake of having yet another great model to be proud of, but also to show everyone the potential of our latest device – Zortrax M300. Apart from the long hours of man work, it's the printer thanks to which all the pieces, especially the big ones, were possible to be made. And now you can see it shining on our booth, larger than life and apparently already loved by the visitors – a model of a real Triumph Daytona in a completely new 3D printed version.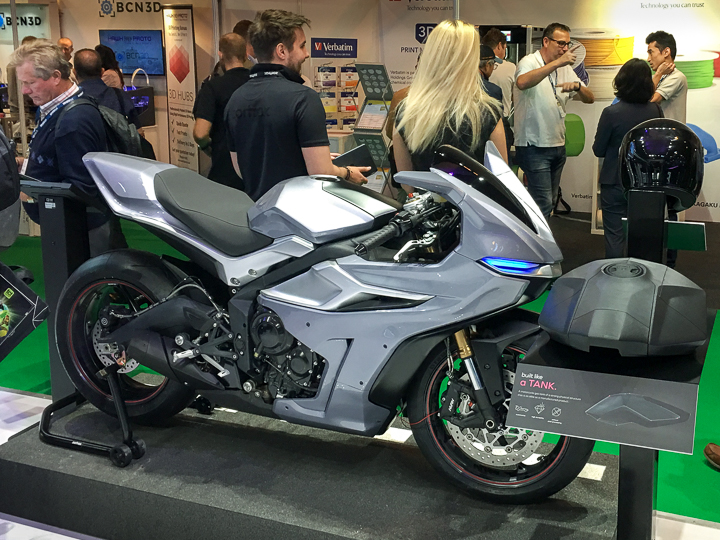 Except from the engine, mirrors and the metal mechanisms, all the parts in the number of 180 were 3D printed on Zortrax M300. We used this 3D printer not without a reason, thanks to one of its core advantages, which is easily noticeable – its size, we were able to complete the whole process within just 2 months. Due to the huge workspace of the 3D printer, which has, as its name tells us, 300 mm in each of three axes, most of the elements were 3D printed in a single build. Of course the pace of work was really extreme and caused some of our team members work almost night and day, but finally we could breath a sigh of relief as all the parts were finally assembled and ready to be seen by a big audience.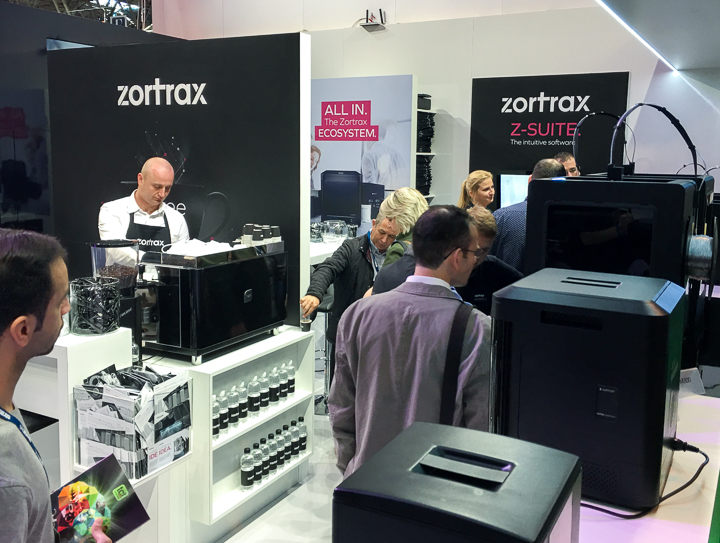 We believe this model will not only attract you by its impressive looks, but also inspire you to find how you can possibly utilize 3D printers in your business activity. This time we presented you the real example of how 3D printing could be used to recreating, redesigning and prototyping, even when it comes to creating robust industrial machines.
As you can see we are still pretty much into massive things, both in size and the quality. To make a perfect companion for our latest bike we decided to take our Superhero model with us. We are also aware of the fact that it is at the same time one of our visitors all time faves and apparently he made it also this time.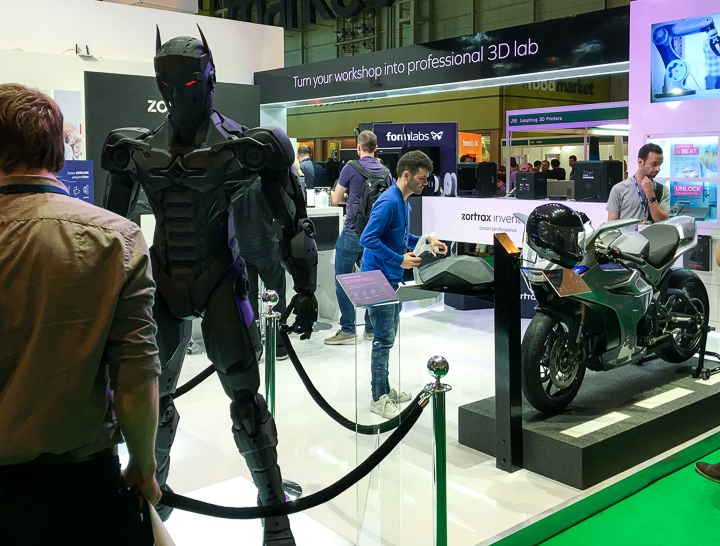 Those of you who know us may guess correctly that also this time we were focused on the variety and provided our visitors with lots of models representing majority of the popular branches. To make everything totally clear and useful for our guests in terms of application each model was fully described and complemented with a specification of each printer and material data sheet.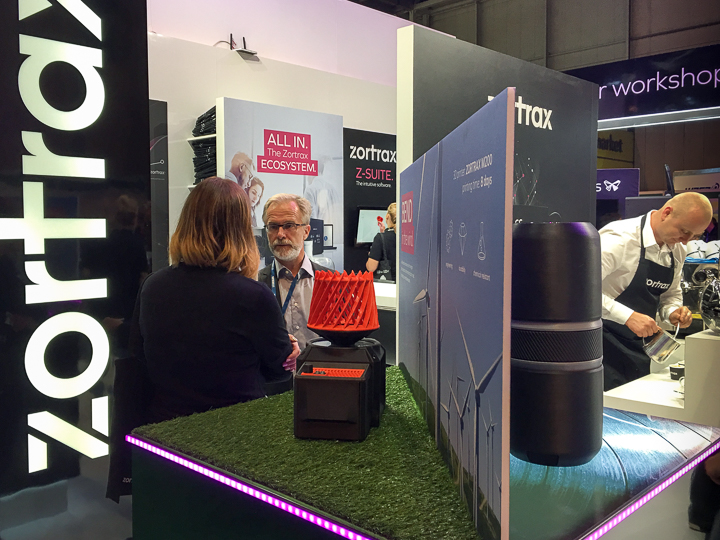 Again we are more than happy to see so many of you in our booth. Of course the motorcycle and superhero are only some of our models and solutions we've prepared for our visitors. If you are wondering what else was presented during the TCT show in Birmingham, stay tuned for the tomorrow's post.