Zortrax Tape Measure Prototype
Tape measures are available in hundreds of different types and colors. It should be strong, tough and the most importantly – reliable. See how we built, tested and tooled it up with Zortrax M200.
This time our design team decided to create a prototype of measuring tape for carpentry and construction. There are hundreds of tapes in wide range of colors and shapes on the market. But all of them have one thing in common – durability and functionality.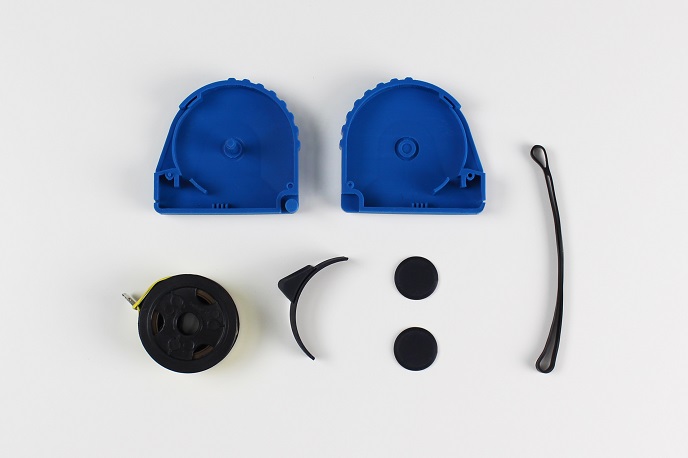 So we decided to build a prototype for testing. Our tape measure is built of Z-ULTRAT and Z-ABS, precisely they were used to print a container, spool, button and a holder. Measure is assembled of 8 elements – 7 3D printed on Zortrax M200 plus the tape. Inside the container, we've placed a curved metallic ribbon, stiff when extended. Metallic button is replaced with a plastic one (3D printed). This is how this convenient, pocket-matched tape was assembled.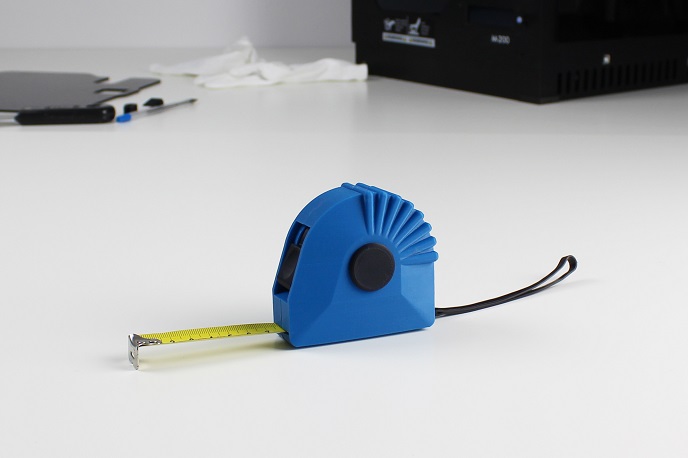 After 3D printing and assembling the moment of test came. We extended and retracted the tape for testing – the result was brilliant.
See the specification:
Filament: Z-ULTRAT Blue, Z-ABS Pure Black
Layer thickness: 0,14mm
Infill: Full
Support angle: 20°
Filament usage: 74g
Time: 9h 3min