Zortrax Pushes the Boundaries of Fashion
Fashion definitely gives a lot of color to our world – myriads of shapes, shades, textures and sizes, each of them being not only a statement, but also a unique piece of art. Accompanied by the 3D printing technology it can help designers to express their highly individualistic style more fully and surprise us with various, but most of all really amazing results.
Youth, Talent and 3D Printing
In this blogpost we want to present the works of young Polish designer Joanna Sikorska. As we thought that we've already seen everything on the catwalks, Sikorska surprised us with finding their very own way of applying 3D print to fashion. The thing she found the most appealing about the technology offered by Zortrax is the freedom of design an limitless possibilities of creating objects.  Sikorska also expresses her happiness because of finding her own niche and plans for creating even more complex, theatrical pieces, headgear and in the future – a line of menswear.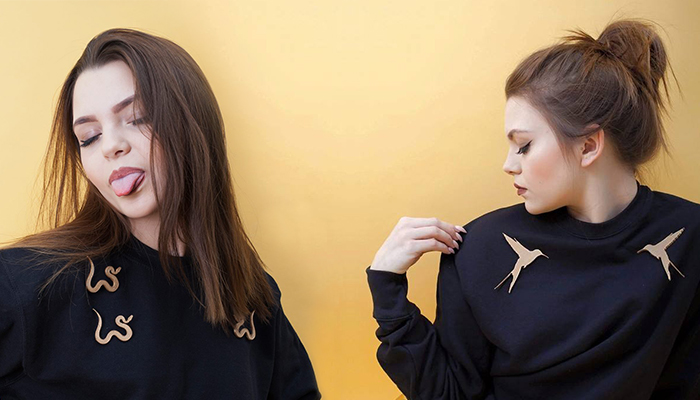 Express the Double Nature
The whole collection designed by Sikorska can be divided into two main lines, one signed by the name of the designer, and another known under the name Insolence. The pieces make a huge contrast. The first one, ethereal and ultra feminine consists mostly of dresses made of delicate fabrics and decorated with bold colored ornaments 3D printed on Zortrax M200. The shades dominating in this collection are fashionable nudes and evergreen blacks that serve as a perfect "background" for the 3D printed details, making them even more visible and keeping the whole look balanced and elegant. Neutral colors of fabric and animalistic shaped decorations make it apparent that the collection was heavily inspired by the world of nature.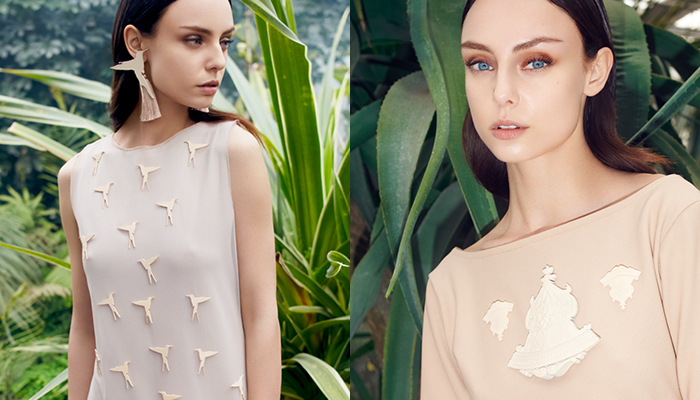 When it comes to the second line of clothes, it makes almost a clear opposition to the first one. Apart from the basic shapes and 3D printed elements being a focal point of each piece of garment, the collection is more unisex and resembles the aesthetics of street wear. Oversized blouses seem simple and minimalistic, but the 3D printed plaques give them a bit edgy and modern feel. But the thing which is most visible here is the designers attempt to go towards their clients and produce garment for various occasions and different tastes.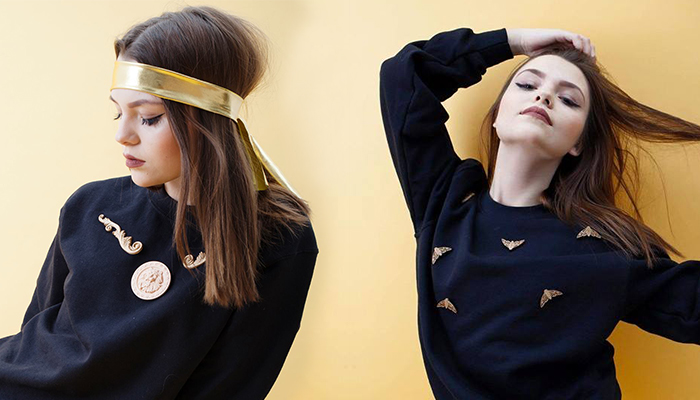 Flight of Fancy or a Great Business Idea?
One of the way to keep the clients coming is providing them with original pieces, that in reverse to mass produced clothing will make wearers not only look, but also feel special. By looking at Joanna Sikorska's pieces we assume that she is well ware of that fact. Apart from creating beautiful and modern pieces she knew how to use the latest technology to add her collection the "thing" that makes it unique. This kind of awareness and intuition eventually led her to create statement pieces and made her ideas work for her. Knowing the needs of the market, she prepared collection which is not made of entirely 3D printed items, but rather ready-to-wear clothes that have got elements created with the help of Additive Manufacturing technology.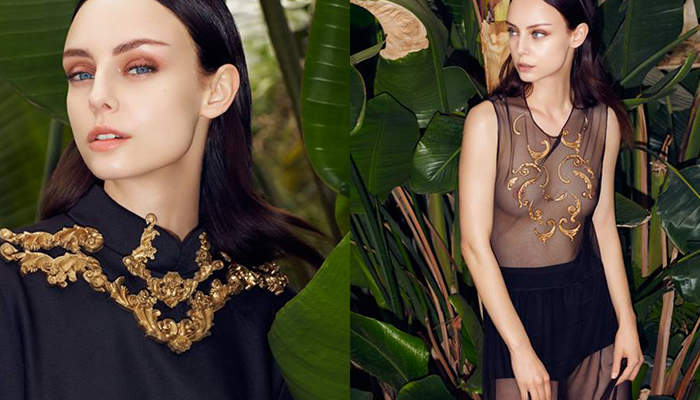 Open-Ended Customization
Apart from cost efficiency and ability to prototype objects rapidly, customization is definitely one of the most prominent features of 3D printing technology. That's because Zortrax 3D printer, which is a part of the whole Zortrax Ecosystem, allows to cut the way from the idea presented in a form of a a sketch to a finished object. After creating the desired models in Rhino – the modeling program chosen by Sikorska and transferring it to the Z-SUITE dedicated software, she could create pieces fully adjusted to their clothes when it comes to their size and thickness.The additional advantage of the 3D printed details stressed by Sikorska is also their weight, the elements created on Zortrax M200 are light and thin enough to be applied on delicate fabrics without tearing them. That's in this case a great advantage of Zortrax printing materials over the traditional ones, as the same would be impossible with pieces made e.g. of metal.
The Boundaries of Fashion
Are there any? Although the designer's adventure with the world of fashion started many years ago we bet that she wouldn't have thought that her designs would be created thanks to such state-of-the-art technology as 3D printing. As Joanna is highly enthusiastic about the 3D printing process and adds that she will never get bored with it, in the future we may expect lots more interesting 3D models. The designer also reveals that after time of experimenting with different Zortrax materials and post-processing techniques she has finally found the golden mean to create elements that imitate golden jewelry. We are happy to hear that the 3D printing technology helps more and more people find their way to facilitate their work and turn their ideas into real prosperous business.