Zortrax M200 Voted #3 Most Wanted 3D Printer
Hubs has released its first monthly trend report based on over 10,000 users in over 120 countries. Zortrax is #3 most wanted 3D printer and it has one of the most loyal users.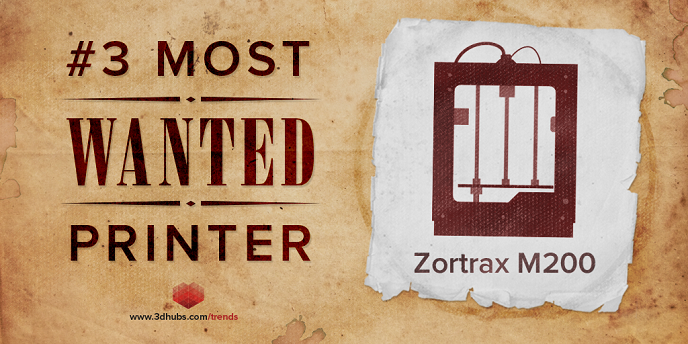 Hubs report "provides a comprehensive and unmatched perspective on the current state of the 3D printing industry". "Based on the data from our Hubs community, which includes over 10,000 printers in over 120 countries, and thousands of 3D print orders every month, we are excited to show you the printers people love and what's trending in the world of 3D Printing"  said Hubs.
The report analyzes opinions of both desktop and industrial 3D printing in the community. For this report, users were asked what printer they are likely to buy next. Zortrax M200 was picked 3# most wanted 3D printer:
In addition to Most Wanted Printers they've checked manufacturer loyalty. This is a new category. It is also a very insightful question – it presents an affinity for the customer service as well as its products. Hubs calculated how likely current owners are to buy their next printer from the same manufacturer. Zortrax took #2 spot with 50% retention rate! It is a proof of trust and we really appreciate it.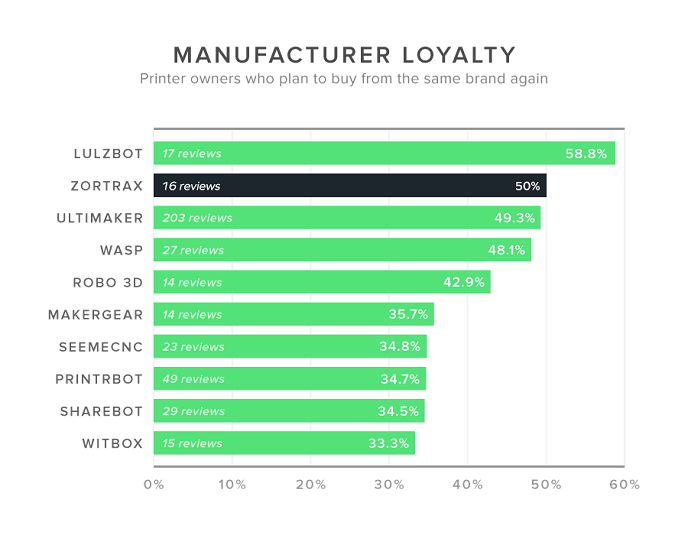 Zortrax M200 is also #3 best quality 3D printer with 159 reviews and #4 most trending printer.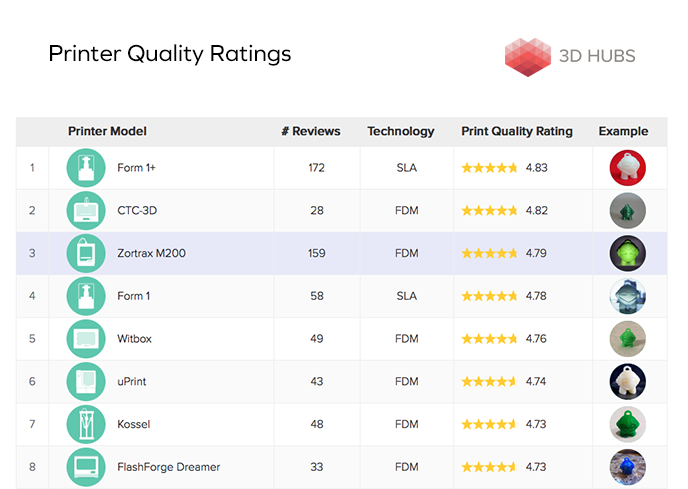 Newest reports are available on Hubs website.