Zortrax M200 Top FDM 3D Printer by 3DHUBS Community
Zortrax M200 is 3rd Highest Rated Desktop 3D Printer and the highest rated FDM 3D printer by 3DHUBS community.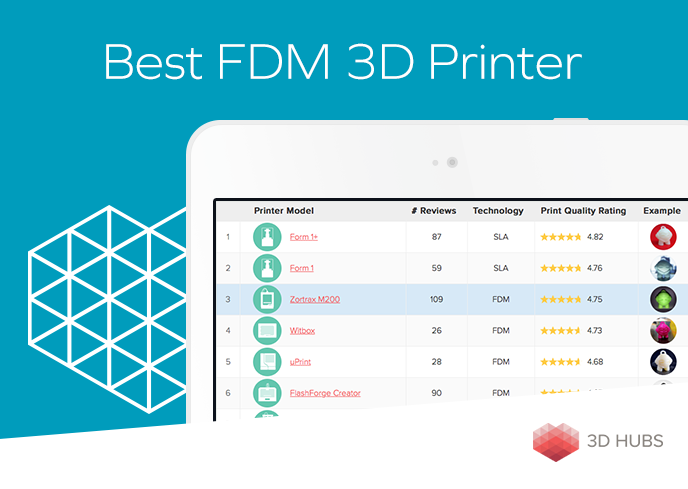 Another rating by 3DHUBS was released – it shows how 3DHUBS' community evaluates 3D printers they use for everyday work. 3DHUBS ratings are valuable for 3D printing manufacturer and it shows trends and changes in time among big number of users in 160 countries.
3DHUBS made some changes to "Highest Rated 3D Printers" and divided the rating into 2 different charts, comparing desktop and industrial machines separately. This was a decision made to "create a more level playing field". Zortrax M200 grabbed 3rd position in the rating and became the best FDM desktop 3D printer.
Zortrax M200 is one of the most trending 3D printer among the community. 3DHUBS community, which includes over 9000 printers, placed Zortrax M200 on 4th position among Trending Printers. Zortrax M200 is falling back 2 spots but still with 27% grow. It is a good sign to updates and changes continuously made to Zortrax machine and shows that the technology is improving. Great part of 3DHUBS community is deciding to choose M200 among others. That's an amazing news!
Read whole report at 3DHUBS website.