Zortrax M200 rated second on 3D Hubs Trending Printers list
3D Hubs monthly ratings are based on 3D community from 150 countries. Zortrax M200 was rated the second most popular 3D printer in October 2014!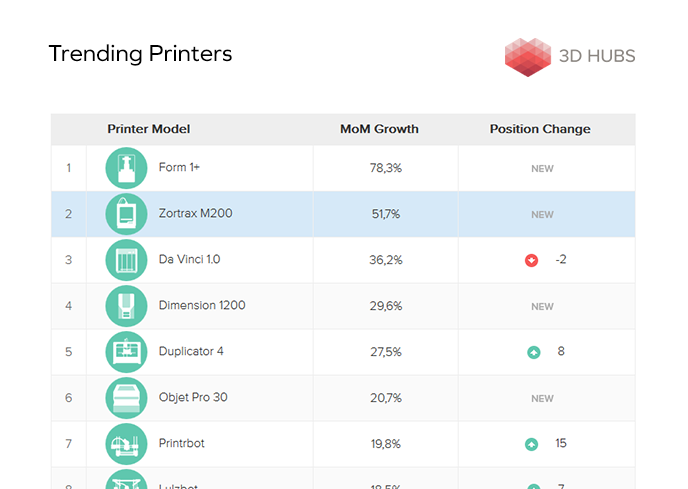 That means a huge part of 7,500 3D print service providers chose Zortrax M200 to run their business. What amazing news!
We are proud to be one of the most trusted 3D printer among 3D Hubs community. Models from M200 reach thousands of people.
We were also rated 7 in Top 15 Print Quality Ratings among such brands as 3D Systems and Stratasys.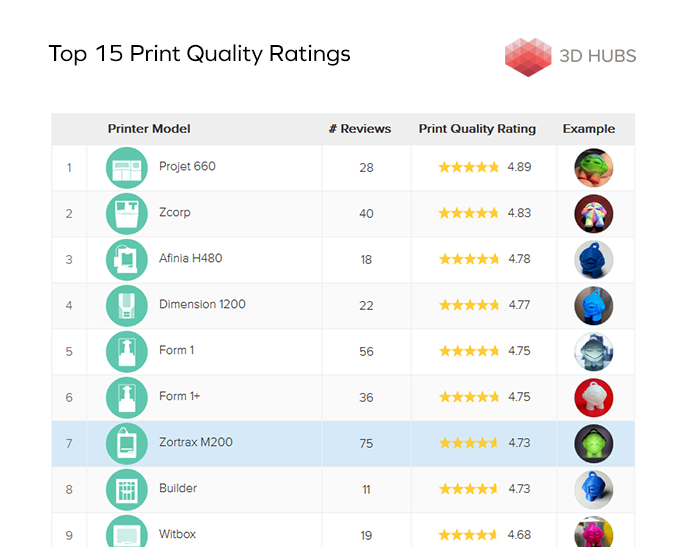 In Print Quality Top Rated Crowdfunded Printers Zortrax was given the second place.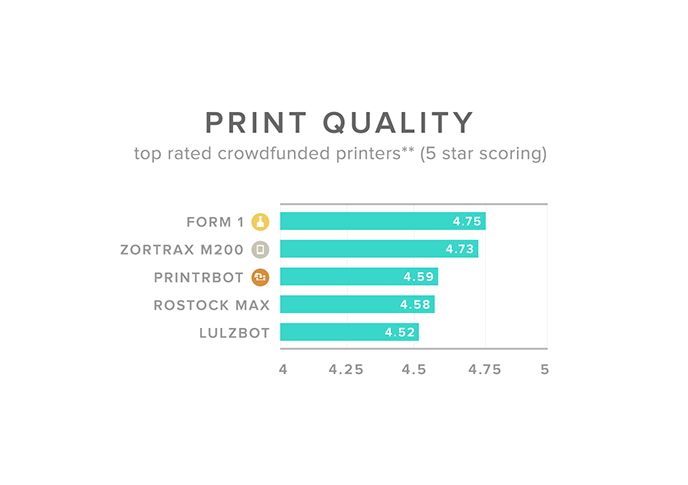 For full report go to 3DHUBS website