Zortrax Library with Added Functionalities
As most of all are users of smartphones, tablets and other electronic devices, we are at the same time heavy users of various applications. Even though we have our favorite ones, we sometimes feel that they could be easier to use or something is missing. In Zortrax we've got the same. And because the Zortrax Library is the application we pay much attention to, we constantly work on any improvements that will facilitate its using. We did it also this time, so check them out.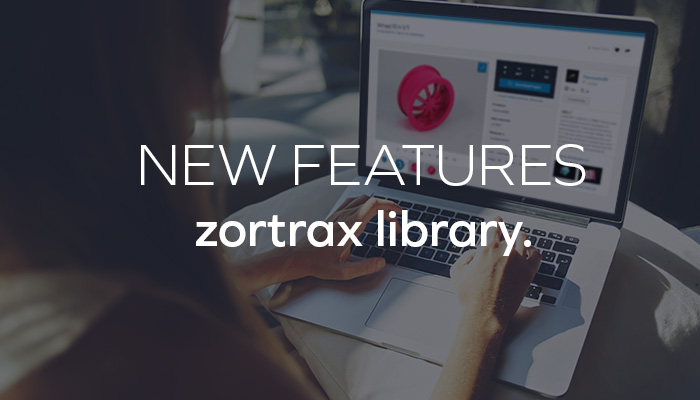 Get Some Privacy
Every time you need it. This is now easy according to added links that facilitate protecting your projects and allow sending them only to those picked by you. If you don't want to share your project with all the users you can simply generate a link to it and send it only to the chosen users. What is more, you can also choose the way you want to do it – via the application or in an e-mail. It is worth to notice that each link will be available to the receivers only during a certain period of time due to the fact that the expiration date was set for them.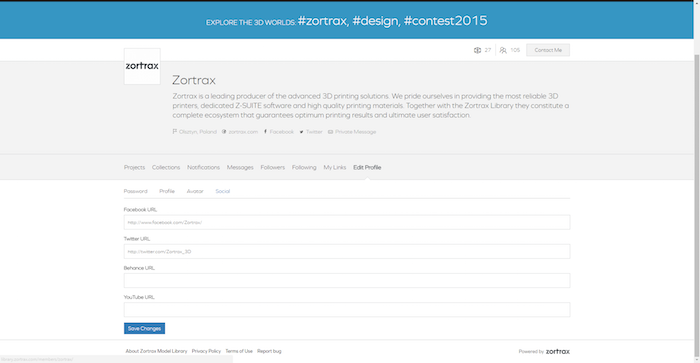 Let's Upgrade
The improvements concerning the user profile allow you to add more things to you profile. Thanks to the ability to provide your social media profile, it's easier for other users to contact you via most suitable social channels. When it comes to projects, you can easily add source files of your model. Those who shared a lot of their designs will find it easy to organize them thanks to the ability of dividing projects into collections. And if you like the models of other users, you can now follow them to get the constant update on their models.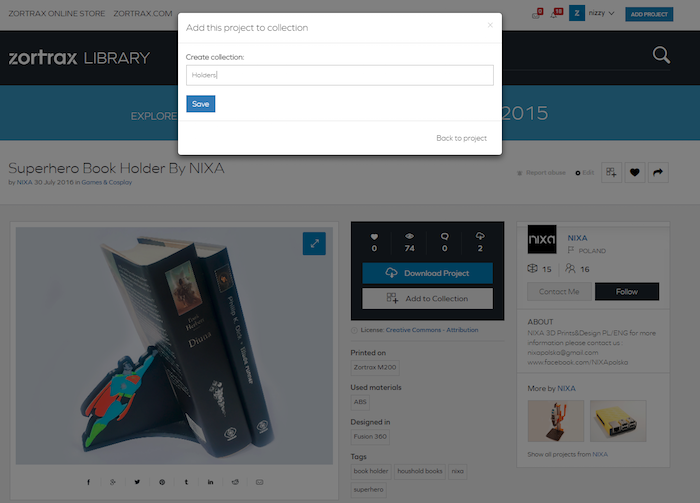 Searching and Selecting
It is now extra easy due to the search engine where you have to type the particular author to be given the contents he shared. Selecting the main image of the project is improved thanks to easy drag'n'drop option which allows to do it really fast. Last, but not least, using the Zortrax Library will be also facilitated as the license is now displayed in a popover.
Here is a complete list of Zortrax Library update:
– added ability to add your own social media profile on user profile page
– from now project license is displayed in popover
– added ability to generate links to private profiles
– added the expiration date of the link
– added the ability to send the generated link via e-mail
– added ability to add project source files to project page
– added ability to search projects by author
– added ability to create own collections and follow collections of other users
– improved selecting of the main image of the project
– fixed bugs with display of some elements