Zortrax Endureal Can Now 3D Print Railway Flame-Retardant Parts with BASF Ultrafuse® PPSU Filament
Summary
Zortrax is introducing another 3D printing filament with flame retardancy properties for Zortrax Endureal 3rd generation machine,
BASF Ultrafuse® PPSU is a high-performance filament dedicated to railroad and aerospace industries,
Ultrafuse® PPSU material complies with the EN 45545-2 railway standard, as well as with the UL 94 norm with V0 rating.
As the next phase of the long-term cooperation between Zortrax and BASF Forward AM, we're extending the portfolio of filaments compatible with the Zortrax Endureal industrial 3D printer. Today, we're sharing a 3D printing profile for a new flame-retardant filament — BASF Ultrafuse® PPSU. It is yet another material with such properties, right after Z-PEI 9085, BASF Ultrafuse® PC/ABS FR, and Nanovia PC-ABS V0, supported to work on the Endureal. Here are the most important features of BASF Ultrafuse® PPSU.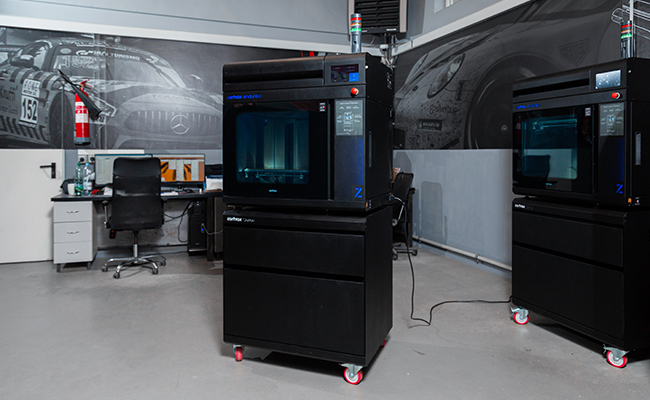 A High-Performance Railroad and Aerospace 3D Printing Filament
Ultrafuse® PPSU filament has been developed by BASF Forward AM, one of the biggest chemical companies in the world, specifically for 3D printing in the FDM technology. It belongs to the group of polysulfones, which are high-performance engineering thermoplastics known for very good performance in extreme thermal conditions. One of the most important characteristics of Ultrafuse® PPSU is its inherent fire resistance.
The filament has passed the certification process in which it was tested in terms of its ability to ignite and spread flame. As a result, Ultrafuse® PPSU complies with the EN 45545-2 railway classification and has been approved for use during the manufacture of rail vehicles operating both on the surface and underground, such as high-speed trains, streetcars, or subways. Therefore, nearly every element of a train's equipment, as well as its exterior or components protecting electrotechnical devices can be 3D printed with Ultrafuse® PPSU on the Endureal and placed in passenger railcars as end-use items. With the material's fire protection standard, such components minimize the risk of spreading fire in case of an accident, protecting the people travelling or working on board the vehicle.
Now, Zortrax Endureal industrial 3D printer can produce elements which comply to the fire protection standards in rail traffic. These may include elements of seats like grab handles, overhead components, window frames, covers or air ducts.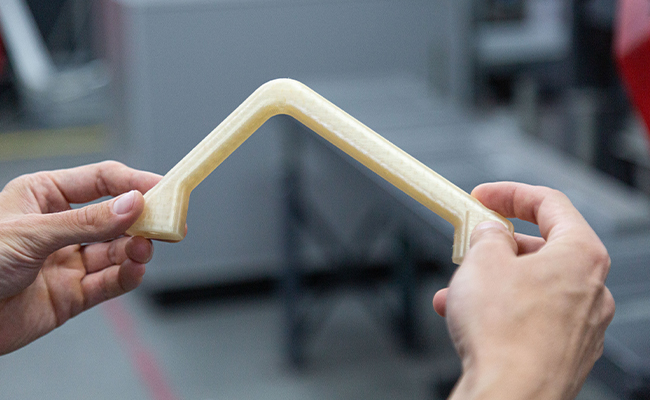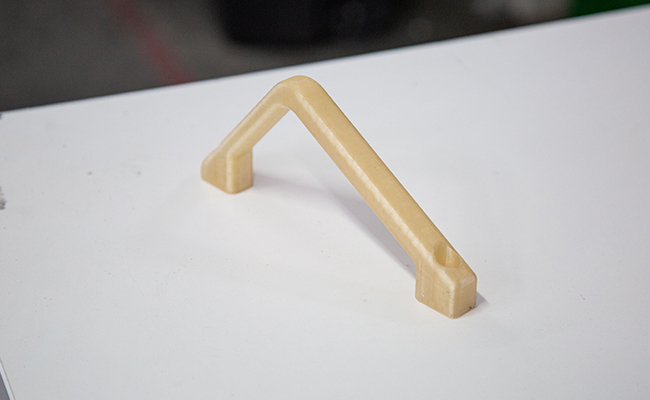 UL 94 Flammability Standard in BASF Ultrafuse® PPSU
The filament's flame-retardant properties have also been confirmed by the UL 94 flammability standard. During the fire tests, where an open flame is applied to vertically oriented samples with different thicknesses, BASF Ultrafuse® PPSU has gained the V-0 rating. It means that the burning stopped within 10 seconds on samples with both 1.5 mm and 3.0 mm thickness.
Compliance with this standard is highly required for the materials used in space exploration, where it is paramount to prevent any emergency scenarios. Therefore, Zortrax Endureal 3D printer and Ultrafuse® PPSU can provide aerospace-grade flame retardancy when manufacturing interior elements in an aircraft, such as cockpit panels, ductwork, or enclosures of electrical devices.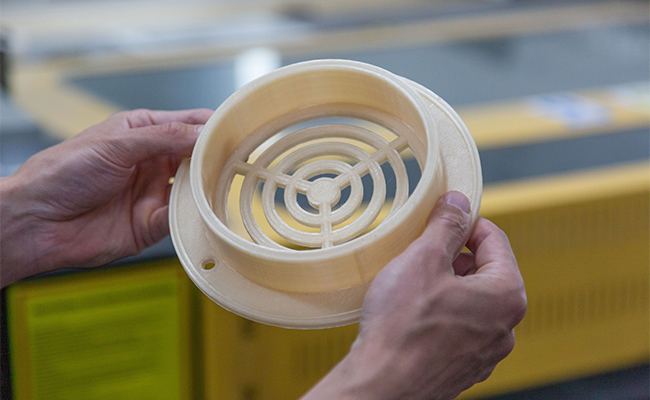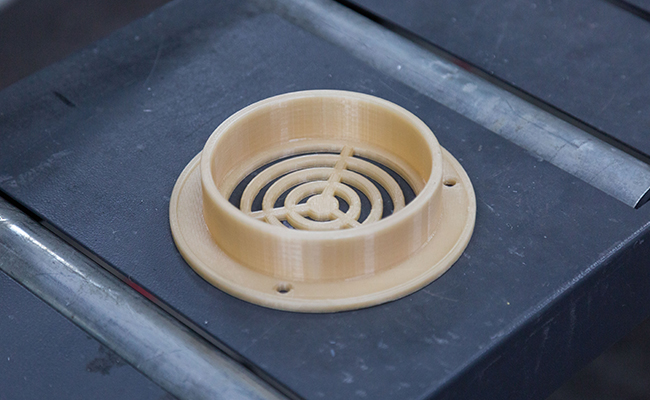 PPSU Flame-Retardant Filament: Dimensional Stability and Chemical Resistance
Because Ultrafuse® PPSU filament was meant to be used with extrusion-based 3D printers from the very beginning, BASF Forward AM's engineers made sure that the filament would have superior dimensional accuracy to minimize the need to reprint or redesign parts in case of printing issues. This filament, combined with the Endureal's capability to provide high-temperature 3D printing environment, lets you produce high-quality parts with consistent precision.
Additionally, industrial components made with Ultrafuse® PPSU retain their properties and geometry when exposed to high temperatures and steam — up to 220 °C for a short contact time, and up to 180 °C for longer periods. For this reason, 3D printed parts can withstand repeated cycles in an autoclave.
Other properties of BASF Ultrafuse® PPSU include resistance to oils in temperatures reaching 170 °C, as well as resistance to fluorine, coolants, lubricants, and fuels. Thanks to that, 3D printed end-use gauges, valves, tubing, or pump housings can be applied in the hydraulic and mechanical industries.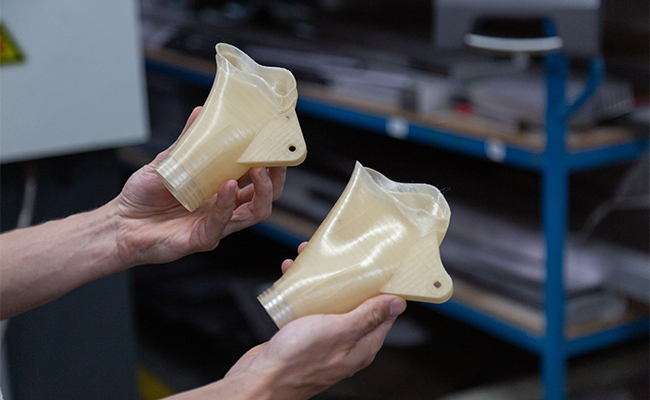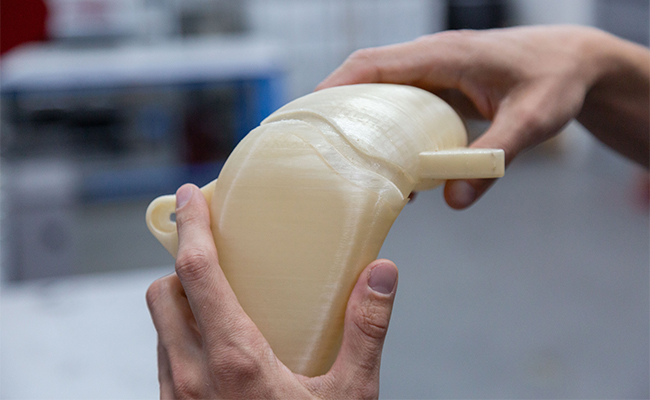 3D Printing and Storage Requirements
There are a few rules that must be followed when using and storing the Ultrafuse® PPSU filament. First, before each printing process on the Zortrax Endureal 3D printer, it is crucial to carry out the procedure of drying the filament. The recommended conditions include at least 120 °C for a minimum of 48 hours. It is also mandatory to follow all maintenance instructions before starting the printing process, as well as apply Magigoo HT adhesive onto the PEI platform when it is cold and cleaned from any residues. Finally, it is always best to keep the spool in a dehumidifier when it is not in use. You can find all guidelines for 3D printing with this filament in the article Tips for Printing with BASF Ultrafuse PPSU.
Go ahead and contact Zortrax Team at: sales@zortrax.com to learn more about Zortrax Endureal and the compatible high-performance filaments, including the newly introduced BASF Ultrafuse® PPSU.