Meet Us at Formnext 2018 in Frankfurt!
Summary
Zortrax is going to Formnext International Exhibition and Conference in Frankfurt, Germany, on November 13-16, 2018.
The Inkspire, a game-changing resin 3D printer, and the latest generation of renowned M Series FDM machines will be showcased at Zortrax's stand 3.1-A81.
A new, revolutionary post processing technology for FDM 3D printed models will be unveiled at Formnext for the first time.
An entirely new resin 3D printer called the Inkspire and the M300 Plus, the latest generation of our largest FDM machine, are just two among many exciting products we are going to premiere at Formnext International Exhibition and Conference in Frankfurt, Germany on November 13-16, 2018, at stand 3.1-A81. The event taking place in one of the biggest exhibition halls on the planet is devoted entirely to the next generation of manufacturing technologies. That's precisely what we will show there.
Resin 3D Printing Made Faster
Zortrax Inkspire is a game-changing UV LCD resin 3D printer. It uses a high resolution LCD screen with UV LED backlighting to cure photopolymers layer by layer and it does it with unparalleled speed and precision. A single pixel measures just 50×50 microns and a minimal layer height is set at 25 microns. The entire layer is cured all at once, so there is no time needed for a laser to draw it on the photopolymer's surface.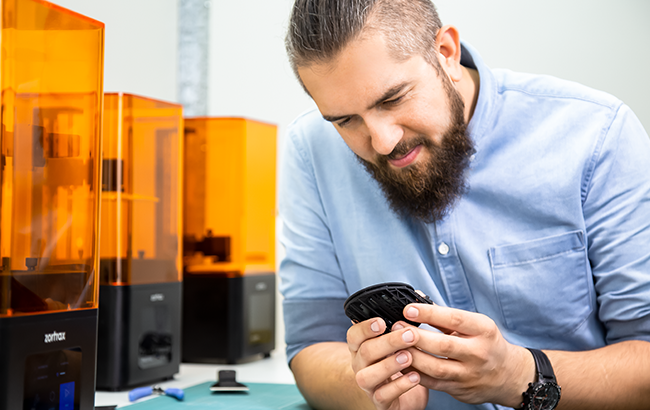 This makes the Inkspire up to 8x faster and 9x more precise than a leading SLA 3D printer. It also makes this printer easily scalable to work in large 3D printing farms offering medium to large scale manufacturing capabilities. You can get a live hands-on experience with Zortrax Inkspire at our Formnext stand. It's going to be the first opportunity for the public to interact with this printer and our staff will talk visitors through all its features.
3D Printing Farms Get Real
The idea of using large clusters of remotely controlled 3D printers for manufacturing is getting more and more traction. That's why Zortrax M200 Plus and M300 Plus FMD 3D printers have been both fitted with Wi-Fi and Ethernet connectivity.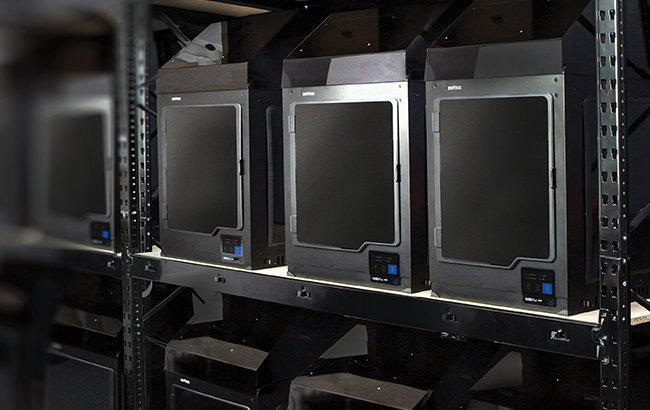 One workstation running our dedicated Z-SUITE software can now control multiple printers connected to the same Wi-Fi or Ethernet network. Both M200 Plus and M300 Plus come with a filament endstop mechanism, an improved hotend and nozzle, and an additional cooling fan.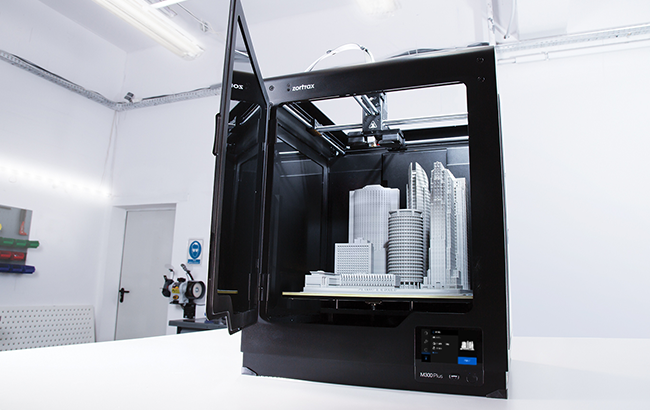 This way the M200 Plus and M300 Plus have been made compatible with flex-type filaments. At our stand we will be showcasing possible applications of 3D printing farms and discussing the economics behind them. 
Expanding the 3D Printing Ecosystem
3D printers are not everything we will show at Formnext this year. New 3D printing filaments will be there as well. Expect a new kind of soluble support material with an improved dissolution rate and compatibility with both low and high temperature base materials.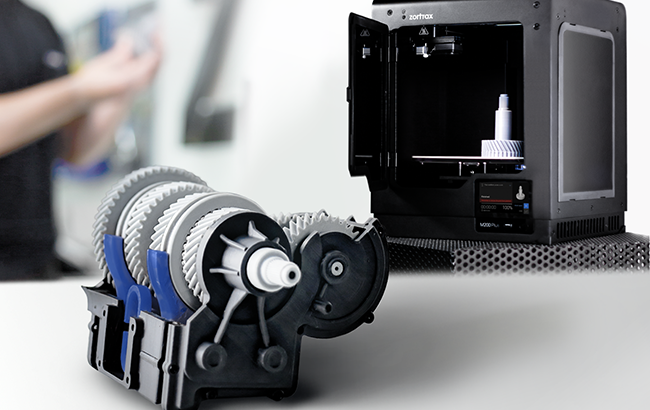 Next in line will be the nylon and polyester based filaments for M Series Plus along with an new range of dedicated resins compatible with Zortrax Inkspire. We will also premiere an advanced, revolutionary post-processing technology for FDM 3D printed models. At Formnext the public is going to see it for the first time. Don't miss it and see you there!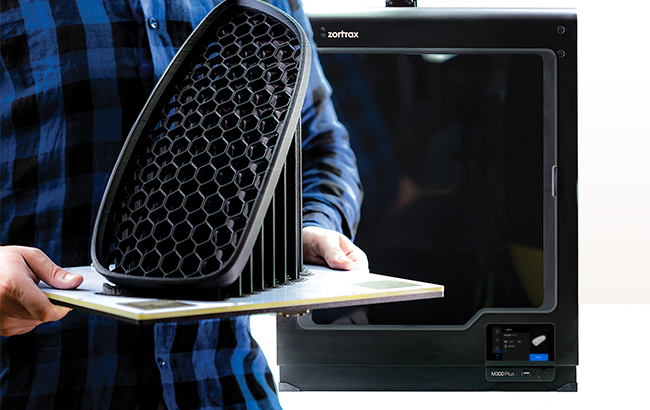 Wondering which Zortrax 3D printer would best suit your needs? At Formext you'll be able to see our entire Ecosystem with all 3D printers and materials. Our staff will be there to advise on the best possible choice for you.
Formnext 2018 is taking place on November 13-16, 2018 in Frankfurt, Germany.
You'll find us at stand 3.1-A81.

In case you wish to schedule an appointment with us there, please send an email to 

sales@zortrax.com

We have Entry Vouchers available for our C

ustomers and Partners

. To collect one for your own, please get in touch with us at sales@zortrax.com