Z-Suite BETA V0.0.9 available to download!
Explore unique options. Available on the 3D printing market for the first time! Learn more!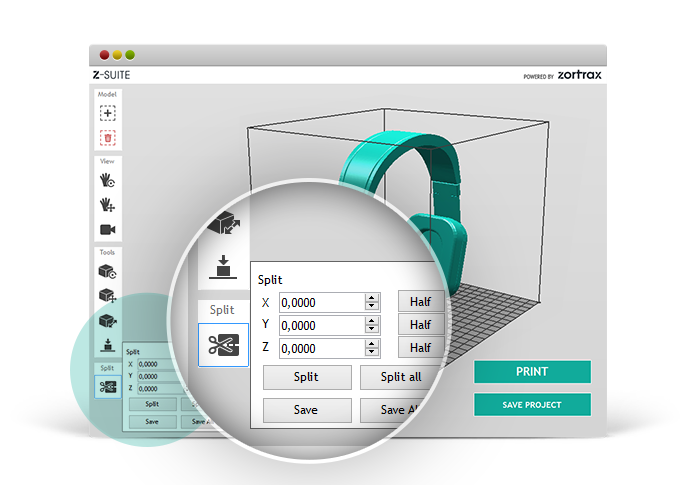 Z-Suite software update to 0.0.9 version is now available! List of new options and software improvements is big.
New features added:
– as the first in the world we have added option which cuts model in STL format (in test phase). This option allows you to cut your model directly in Z-Suite software!
– we have added Shell option, so you can print only walls without the top and bottom layer (test phase)
– in Advanced options you can also choose Mesh. It allows you to print empty models – Z-Suite generates all walls without infill (also test phase)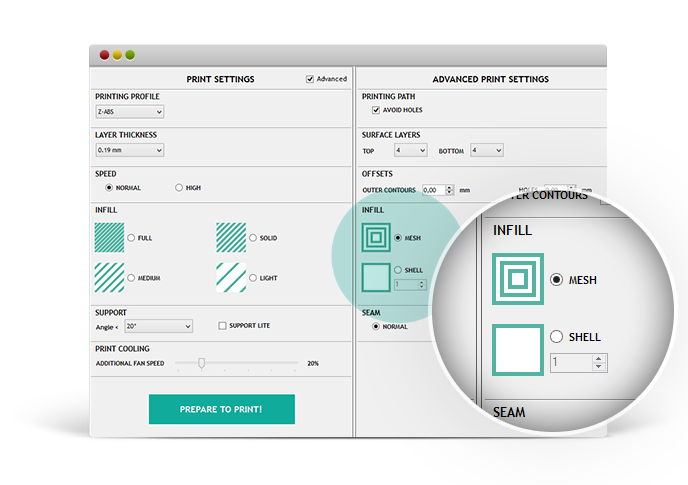 We have also improved:
– the quality of top and bottom layers,
– algorithm that generates infill,
– algorithm responsible for the gap between infill and the wall,
– algorithm responsible for the seam – we aim to remove visibility of the seam (test phase).
We have also fixed some bugs:
– fixed problem with generating .zcode for some models,
– fixed problem with RAFT removal and Support structure,
– fixed ghost surface.
How to update? Simply open your Z-Suite and downloading should start automatically.
For manual download go to Suppor Center
Mac version will be available within 24h