Z-Suite ® BETA V0.0.8 for Windows and Mac Available
We've just finished Z-Suite®  Software update to version 0.0.8. Check the list of updates – you won't be disappointed!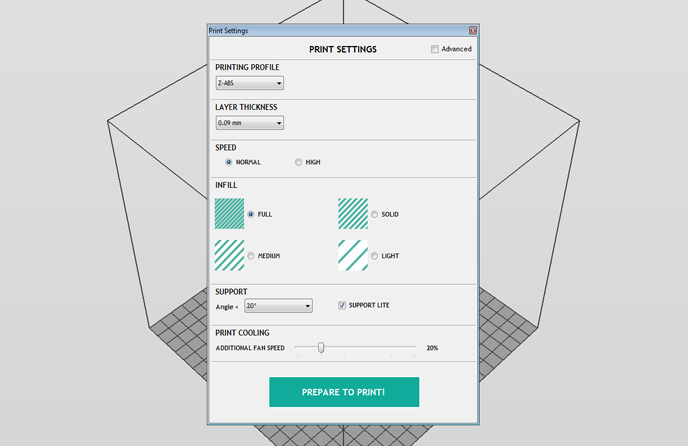 New features added:
– Support for *.dxf files format – now you can change a 2D .dxf file to a 3D model (video showing how to change a 2D .dxf file to a 3D model will be available soon!)
– 90 micron (0.09mm) layer resolution for Z-ABS™ and Z-ULTRAT™
– Support lite – option which allows you to shorten the printing time and to simplify support structures removal
– High print speed option
– Model information window (File name, Volume, Dimensions and all information about print settings)
– New window which allows you to choose Hardware version of your printer
– New GUI for Mac version
Also a bug with overlapping triangles in some models is fixed. Option which automatically set the model for the middle of the platform has been disabled – the model remains in place, exactly where it was placed.
Z-Suite® BETA V0.0.8 is ready for download from our website – go to our Support Center.