Z-GLASS and Z-HIPS – New Materials in Z-Filament Series
Zortrax releases 2 brand new filaments with new features: transparent Z-GLASS and Z-HIPS – one of Zortrax most warp resistant material. Review the first 3D printed models.
We'd like to introduce you Z-GLASS and Z-HIPS – the filaments engineered for Zortrax M200 with new, excellent features.
Z-GLASS Features

Z-GLASS has one, the most important feature – the material is semi-transparent and allows light to pass through a 3D printed prototype. Zortrax specialists designed this material to help engineers monitor light transmission. With Z-GLASS our users can finally print translucent parts. Now they can design automotive parts, translucent components or taillights.  It's also attractive for designers with glossy, beautiful finish. Z-GLASS is also one of our most resistant to warping material. Light bulb case study is a great example of possibilities that Z-GLASS brings.
3D printed of Z-GLASS transparent light bulb was placed in a rustic-style interior to show how it transmits light and present material features and finish advantages.
To print with Z-GLASS simply choose Z-GLASS profile in Z-Suite software and start the printing process. M200 will adjust settings to the material, so you can work easily.
The bulb was 3D printed of Z-GLASS Natural Transparent and Z-HIPS Grey. Layer thickness is 0,14-0,19, infill – Mesh, Medium with no support. Filament usage for this model is 146g (0.32Ibs) and printing time is 15h 50min.
Z-HIPS Features
The second filament is Z-HIPS. Most appreciated feature of this material is its resistance to warping. To print large objects, users should choose Z-HIPS. Parts 3D printed of this filament are strong and represent the quality similar to the final product. It's perfect for testing – Z-HIPS has high impact strength so engineers can print precise, functional prototypes and even end-use parts.
Surface of 3D printed models is much like Z-ABS. This filament is available in 3 colors: Natural White, Grey and Black.
Our designers decided to 3D print a stool to present features of Z-HIPS. The seat for this stool was build of Z-HIPS Grey. As you can see, users can easily adjust high of the stool to make it comfortable.
The stool was 3D printed of Z-HIPS Black and Z-HIPS Grey. Layer thickness for this model is 0,14mm, infill – full with support angle 0-10°. We used 3578g (7.88Ibs) of filament and printed for 346h 22min.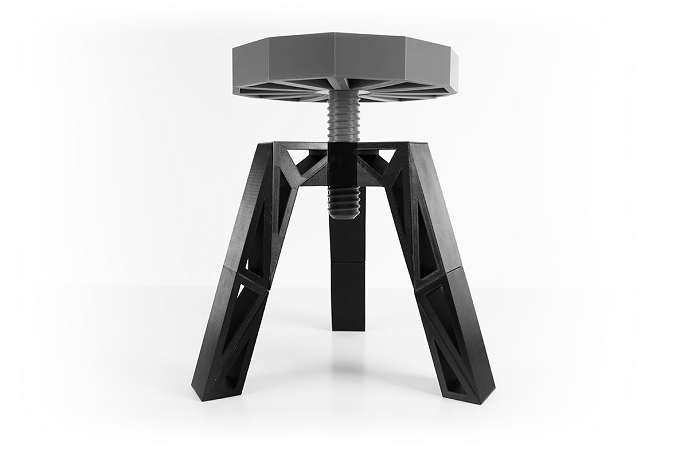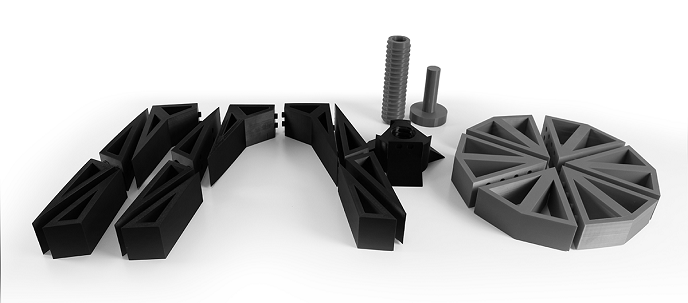 Both new filaments can be found on our Store and through Official Zortrax Resellers.
To update Z-Suite Software go to our Support Center.