With the new upgrade of electronics, we had to make the final touches in the firmware, which has to be fully integrated with the software, hardware and the new processor. This integration is the heart of the Zortrax Project – it makes the printer working quietly, smoothly and with no bugs.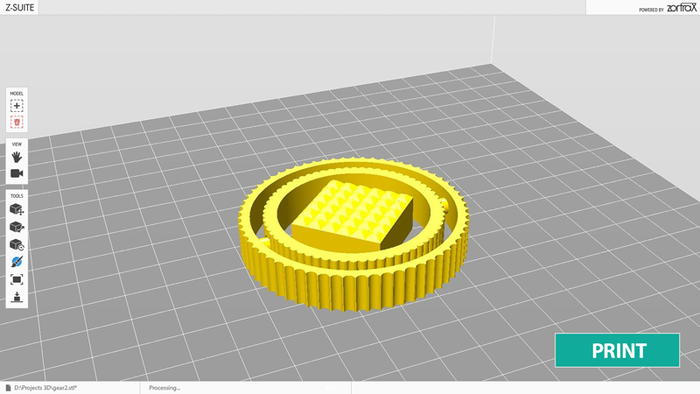 Our firmware updates cause the delays in publishing the Zortrax M200 Quickstart and Z-Suite Software. The reason is that the process of printing is a chain: when we change one link, we have to change everything. That's why Zortrax Quickstart has to be updated every day. If we add some details in Zortrax M200 display menu (and interface architecture), we have to integrate these changes in user manuals and beta version of the Z-Suite Software.
We've printed hundreds of models during the last days and the results (with new electronics, some software updates) are better and better with every print.
The shipping schedule will be updated soon. We're going to deliver ready-to-use and fully working products. No advanced know-how required!
Zortrax Team

… and the result

… complex movable shape printed in one piece.