Samuel Bernier's Retractable Claws Will Make Your Halloween Rock
It's great to hear, that our friend Samuel L. Bernier is back with some cool ideas. Today the designer presented his model of retractable claws inspired by the part of the costume of Wolverine character. Just in time for the Halloween.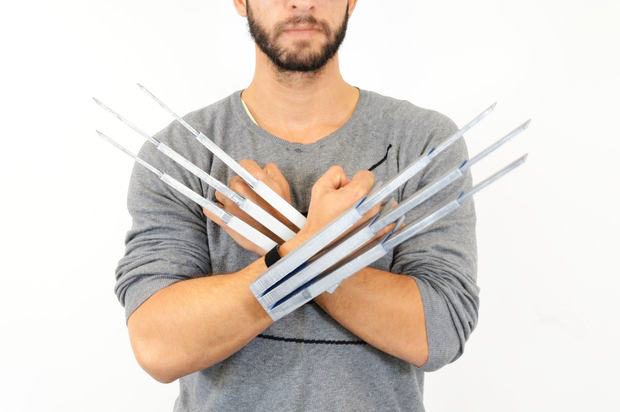 Samuel L. Bernier is a creative director in the LeFabShop, a French design studio and also the author of projects like Mighty Cube, Zuzanna Lamp and Ocean Glasses presented previously on our blog. As a fan of innovative and smart solutions, he decided to use 3D printer, mainly the Zortrax M200 and our most basic printing material Z-ABS to make up this scary look.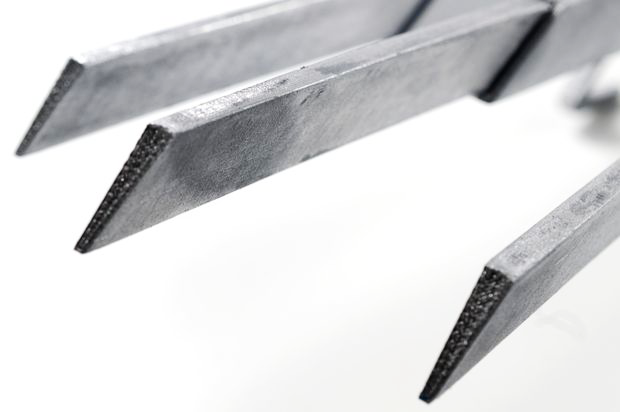 Getting into the details, the designer started working on the project by preparing a sample sketch and next switched to the more advanced modeling program – Autodesk Fusion 360 to give the model its final shape and improve the details. Then the model was exportred to the Z-Suite slicing software to choose the optimum printing parameters. What's amazing about this model each claw was printed as one part, without the need to split the object or assemble the parts. What is more, thanks to the proper orientation of the model the M200 3D printer generated only the raft structure and no support, so there was no hassle with removing the remainings of the printing material.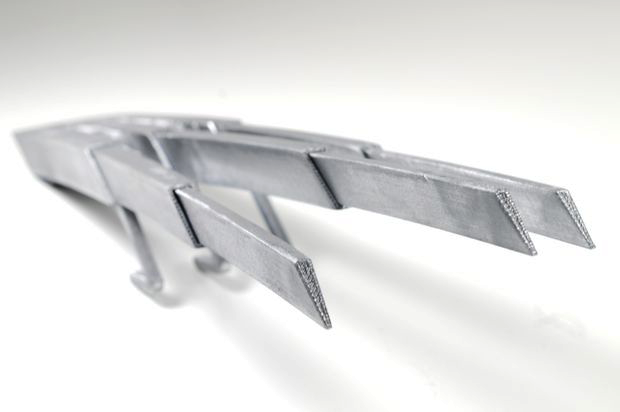 Because of the good quality of the print there was no need to use many post-processing techniques. To get the surface extra polished and allow the claws to run smoothly, the designer used 200 grit sandpaper. Bernier also used the silver spray paint to cover the model and make it more similar to metal. If you like to use other post-processing techniques, you will easily find them on Zortrax Support Center.
As the designer stresses, 3D print is a great way to create not only DIY cosplay costumes, but a whole range of gadgets and props. When it comes to the Wolverine claws, 3D printing them is obviously much easier, cheaper and safer than creating them from metal pieces. It is also a lot more functional and effective, knowing that obtaining similar results right on your desktop would be rather difficult or impossible.
All the files necessary to print the retractable claws could be find here.