Profiles for Market-Leading Resins Featured in New Z-SUITE
Z-SUITE 2.12.3 brings working with Zortrax Inkspire resin UV LCD 3D printer to a whole new level. Cooperating with industry-leading resins' manufacturers, we are thoroughly testing and designing printing profiles for most popular photopolymers on the market. The profiles can be found in the external materials section in Z-SUITE and detailed manuals for each newly featured resin are available on our Support Center. This way, we have made printing with best third-party resins as simple and refined as with our own materials. Here's more about the resins we have added in the new Z-SUITE.
PowerCast Resins
PowerCast Opaque is an opaque colored, ash-free castable resin made by Power Resins and designed for direct casting of jewelry and dental aids. This material does not need any particular post-processing after printing besides washing with ethyl alcohol and drying with hot air prior to putting the pattern into the furnace.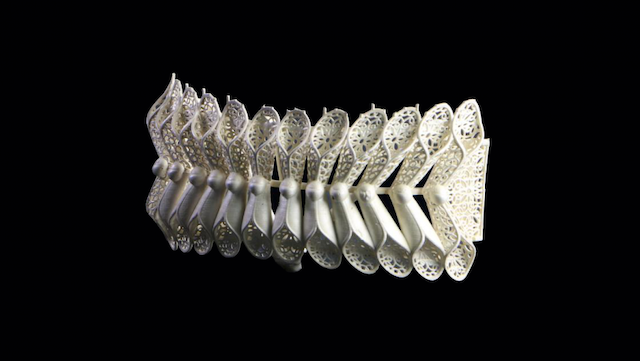 PowerCast Opaque Resin is recommended for working with 14k, 18k, and 21k gold and silver, as it provides excellent details and quality of surfaces.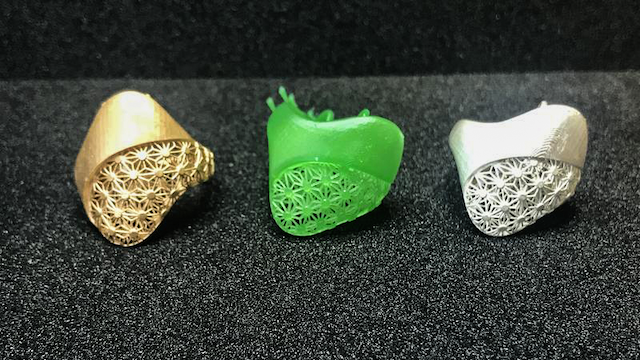 PowerCast Burn is another resin coming from the same, acclaimed manufacturer. This material works best in less detailed models where short printing time is a top priority. It requires shorter curing times than PowerCast Opaque Resin but offers slightly less precise details.
A detailed manual for Power Resins materials can be found here.
Blu by Siraya Tech Resins
This resin is a versatile material keeping the right balance between hardness and strength. It is fast and easy to print with. A certain degree of flexibility makes it resistant to impacts. The parts printed with Blu would rather yield than break.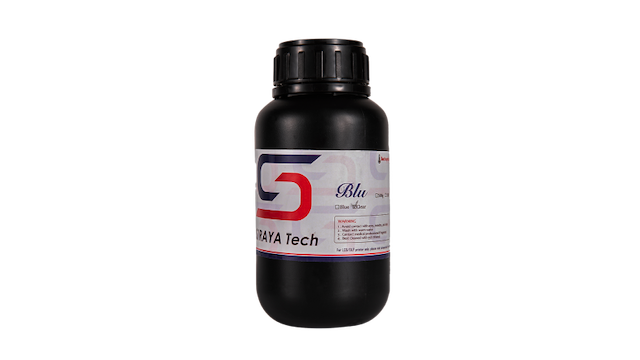 The resin is also suitable for most pos-processing techniques. Blu can be sanded and painted after printing which makes it great for fabricating fully functional parts for end-use products.
A manual for Siraya Tech materials is available here.
AmeraLabs Resins
The AMD-3 LED is an excellent material made by AmeraLabs, aimed at professional model makers and costume designers. They both require very short curing times which significantly increases a modeler's daily throughput.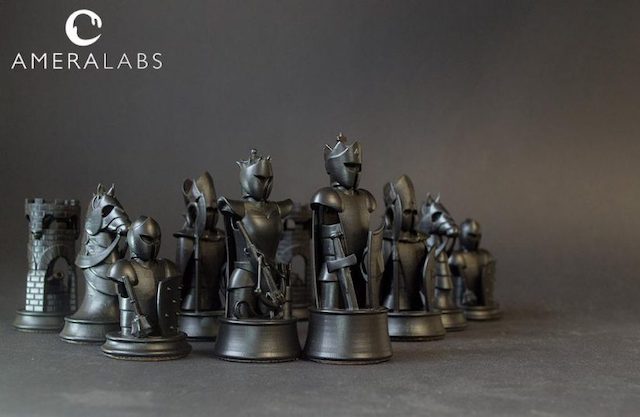 The AMD-3 LED is recommended for models which extremely rich in details and fine features. The material has been designed to accurately express the most complex nuances of appearance in miniatures or characters like hair and wrinkles.
The DMD-21 LED Dental Model, in-turn, is made for dental modeling and offers best possible dimensional accuracy and stability.
Its high hardness makes it possible to accurately model thin features present in the patient's oral cavity.
A manual for resins made by AmeraLabs can be found here. 
Z-SUITE printing profiles for featured third-party resins are all tested with Zortrax Inkspire. To ensure best possible user experience, we print multiple models with each material until all the settings are tuned exactly right. The list of profiles for third-party resins is likely to get longer in the future.