Hot Winter News from the Zortrax Team
We Did It!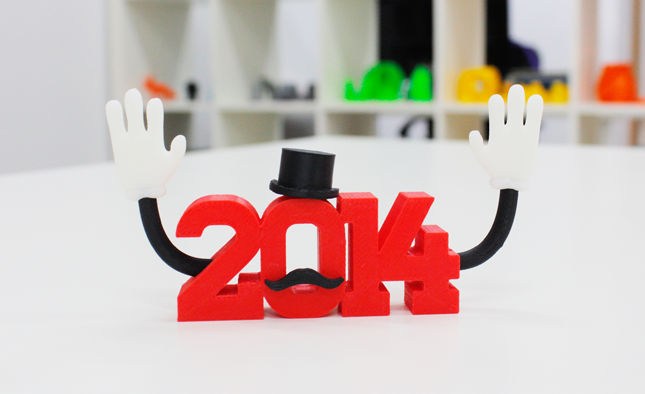 The year 2013 is coming to an end. Champagne bottles will be opened today within hours but right now we are at the office working, printing and preparing some updates for you. New Year's Eve brings fresh ideas for new models and prints.
Apart from the celebration of the New Year's Eve, the biggest fact that we are celebrating is the shipment of all Zortraxes to our Kickstarter Backers! 80 Zortrax M200 printers found their homes, offices and desks and they are ready to print.
Moreover, soon we will start shipping Zortraxes ordered on our online store. It should take 2 weeks and then you will receive your printer. Get ready for your Zortrax to be delivered!
That's Why We Celebrate: 
'Grzegorz on Dec 18
Got my today. The printer looks is so beautiful, I could sleep with her :-D. Very well build,solid, quiet. Now just have to wait for the official software. When you get yours guys you to will be happy and impressed. HOHOHO Marry Christmas Everyone'
'Petrus on Dec 15
Great job and the printing result seems pretty solid… Really impressed… Gratz Zortrax Team 😀'
'Kyle on Dec 14
Just found the first Zortrax video on Youtube.. It seems impressive. Print looks GREAT!! '
https://www.youtube.com/watch?v=Aaf9868ueUo'
'YosemiteSam Dec 30, 2013 
gorgeous!'
Backers, we can't wait to get more feedback from you! We would love to know if you are as passionate about 3D printing with Zortrax as we are.
May All Your Wishes Come True With Zortrax
We wish you a wonderful New Year 2014 filled with 3D printing abundance, joy, treasured moments and of course lots of new 3D models and prints. May 2014 be your best year ever and we hope you will be able to print all 3D models you can possibly imagine with Zortrax. Please also check our Instagram for news from the printlab and be prepared, because we won't stop surprising you with new designs and upgrades.
We wish you all the best in 2014,
Zortrax Team