Heated Platform Automatic Calibration
Today we'd like to present you the manual we've prepared to improve your future 3D printing experience. This time we've focused on the perforated plate.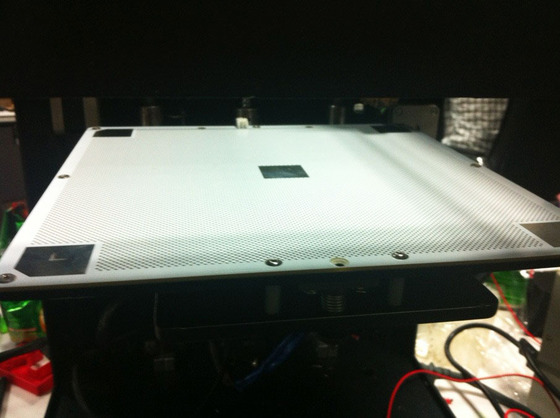 To help you perform calibration process and remove models safely, we've prepared a short step-by-step tutorial.
1. There are 5 calibrating points on the perforated plate – marked with silver squares. The hotend tracks each point to determine the height. If incorrect, it displays a warning on the display.
2. Adjust the height using small knobs under the plate.
3. To remove the model simply remove the plate from the printer. Wear gloves and safety glasses. Remove model from the platform using spatula. Removing platform is easy since it is not screwed but fixed with magnets.
After removing the model there is no need to perform calibration again. Simple attach the plate back on the bed and run another print!
Stay tuned!