We've planned to show you some exciting photos of tested printers few days ago and … we've had to take one step back. We had a delay in our timeline caused by a one-week formal holiday in China. Now we know that we have to expect the unexpected (like the end of the world!) in our roadmap.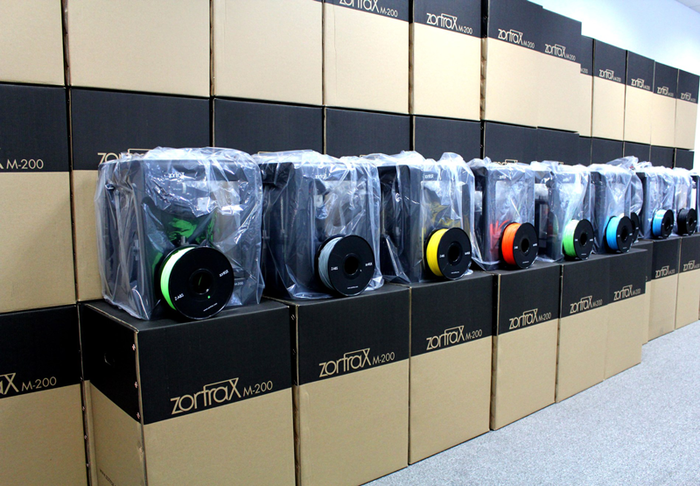 We were testing the printers and had to make some change to the electronics – unfortunately, just before the shipping. The testing process has stopped us. We've learned that if we want to avoid this kind of troubles in the future, we have to perform the verification process quicker. We're really excited and a little bit stressed out because it's the last thing that we have to finish before shipping.
The new electronics have a high-speed Cortex ARM Processor. This upgrade improves the printer operation and helps us avoid the errors to the electronics. This modification does not require any alterations in the construction of the printer.
Contact Problems
We'd like to apologize for the contact problems during the last weeks. We have had to handle the production process and the next step for us is to improve customer service and support for you. We understand that you expect quick answers and availability, that's why we are working on our company's structure and in-house communications. We're doing our best to provide you a good customer service, information about the product and quick help.
The Roadmap
We'd like to present you an updated project roadmap with time frame, including changes associated with unexpected problems and delays.
21st – 31st October Shipping the printers to our Backers and first publication of the beta version of Z-Suite Software on zortrax.com Publishing the Zortrax M200 Quick Start Guide
1st – 15th November Adding printing profile for new materials – we are testing it! Publishing the full Zortrax M200 User Manual
18th – 29th November Launching 3D model base – Printspirations
25th – 6th December Launching the black Z-ABS Filament. The 1st of December – starting the cooperation with resellers
From December 2013 New Zortrax upgrades
Printing with different materials
You've had some questions about the filaments. We'd like to clarify everything in order to assure you, that you've made a good choice. The new version of Z-Suite will operate with ready printing profiles. Every material needs hundreds of hours of testing, printing and coding. As we ensured, we plan to launch a bunch of different materials such as: Z-ABS, ABS, PLA, PC, PC-ABS and Nylon, but tests are still in progress.
So what's the case? Every material requires proper advanced settings in its own printing profile. Printing profile is a combination of 2 features below:
Filament type:
– Z-ABS
– Other filament – option in advanced settings
– PLA – ongoing study
– PC – ongoing study
– PC-ABS – ongoing study
– Nylon – ongoing study
After choosing the filament type, you can choose the model type such as:
– High-detailed small object
– Low-detailed small object
– Rapid prototyping (usable object)
– Vase (empty objects with thin walls)
– Large compact object
– Figurine (high detailed)
– Usable object/part (durable)
Advanced settings – choose this option if you would like to change the deafult settings.
We cannot guarantee proper printing results when the user sets a custom profile. Every filament has different quality and features.
In the pictures below: assembled and packaged printers are waiting for new electronics and finally – shipping!