Additive Manufacturing Amsterdam 2016 – Trade Fair Backstage and Summary
This time we are back with the topic of Additive Manufacturing Europe 2016 to give you some nice portion of facts and figures. To satisfy your curiosity we also prepared a short film showing how all our efforts turned out into a smart 3D printing workshop with plenty of great models, 3D printing devices and liters of tasty coffee.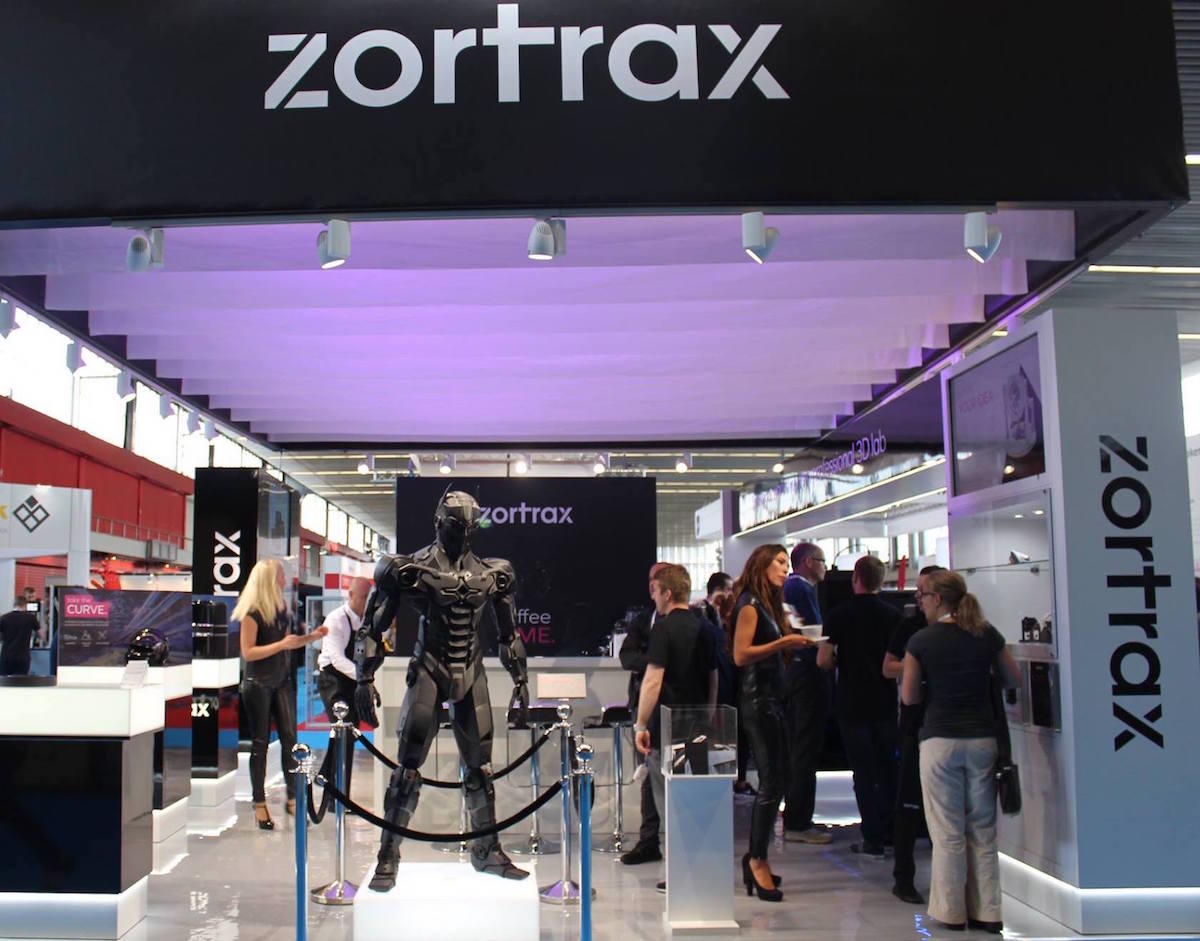 Zortrax superhero at Additive Manufacturing Amsterdam 2016
All work and no Play….
You might have probably heard about the superstar of our boot – the Zortrax M300 3D printer, a robust tool that is able to print objects that are really big without the need to dividing them into parts and then assembling. Unfortunately, the same thing cannot be said about our Zortrax stand that that took our team about 26 hours to assembly and disassembly. The total weight of the construction was 5 tons, which involved the work of 7 people from our team with the help of Flota Filmowa who created the stand and coordinated its transport and assembly.
Zortrax stand
It Takes Four
Ever wondered how many people are needed to put a model in place? The answer is: four. It can be explained by the fact that this was according one of our greatest models ever (in this case both in size and quality) – the Super Hero. As we arrived at the place of the RAI hall in Amsterdam and took out the model from a special "coffin" that was tailor made for our model, we found out that placing this 40 kilos heavy and 1,75 meters tall guy wouldn't be an easy task. But after some time we finally succeeded and this Z-HIPS made masterpiece add the perfect edge to our stand and simply made the people coming.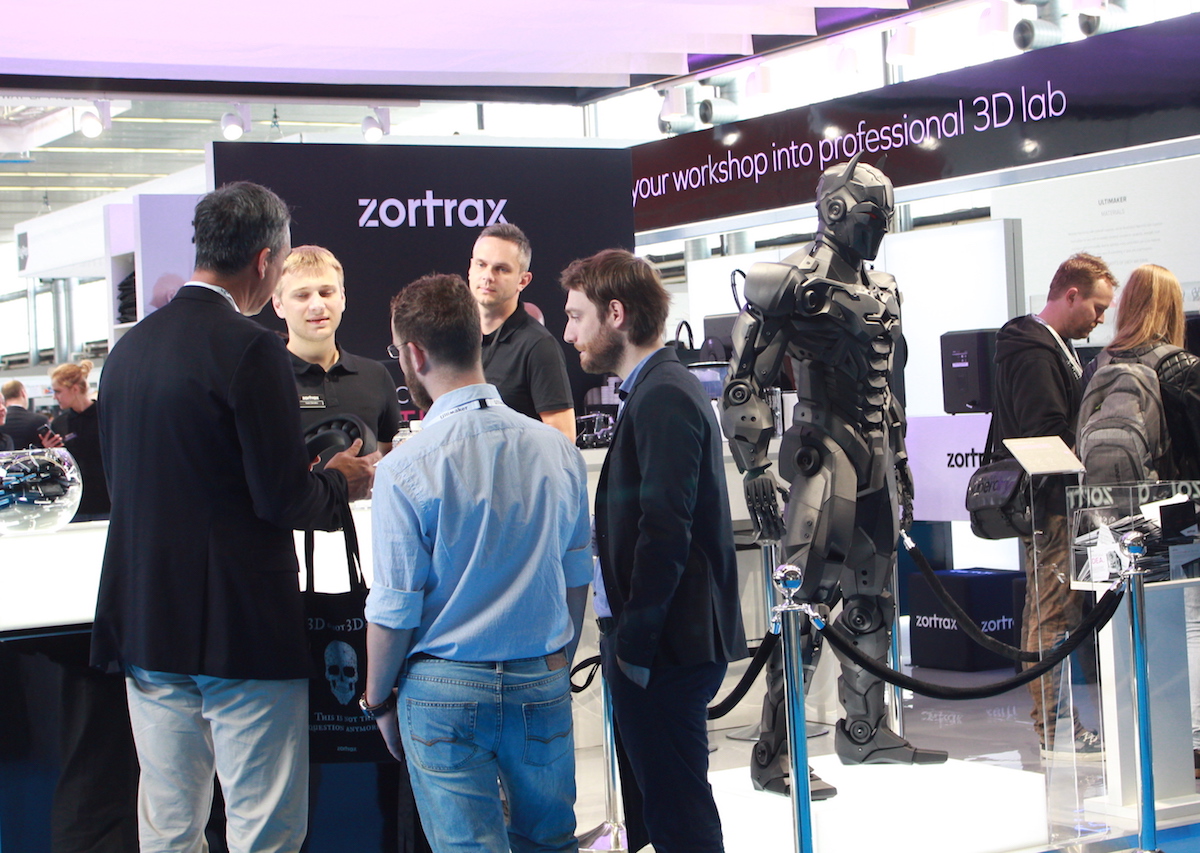 Visitors at Zortrax stand
Long Time No See
Apart from the whole lot of new people we were really happy to see familiar faces visiting our booth. Igo3D, 3D Print Como or Stampa 3D Crema or Dynamism – to enlist only some of them, appeared on our stand to chat about our products and to start each day of the trade fair with a cup of freshly ground coffee served by our barista.
Zortrax team
Nail the Deal
In our company we like to act fast, so if you think we start our business meetings and spreading the information about our products only after arriving at the RAI hall you're in fact quite wrong. We were happily surprised to meet some of our users already at the deck of a plane to the Amsterdam. After hearing our salespeople talking about 3D printing some of the passengers, who as it appeared later were heading the same destination, joined the conversation and got the promotional materials even before the plane landed in the Netherlands.
"Work, Work, Work"
There's basically nothing to add. This simple yet meaningful quotation is written on one of the walls in our company's headquarters. It fully reflects the atmosphere before and during the AM Europe 2016. We have to admit that we are really glad that you made us so busy during the AM 2016. It was really great to see in person some of our resellers and clients for the first time. Our agenda was packed with meetings, but there were also some of you who were rather listening or came to see the displays from our stand. Our team made sure nobody left our stand without empty hands and handed in 1621 Zortrax bags with promotional materials for further reading.