How 3D Printing Helps Making Equipment for Olympic Athletes
Summary
Athletics 3D, a French company making customized equipment for professional athletes, used Zortrax 3D printers to make a pistol grip for Celine Goberville, an olympic silver medalists and triple European champion in 10 meter air pistol shooting.
The original custom-made grip for CM 162el Morini air pistol was made of walnut. Celine has been using it for over a decade.
While testing the new significantly lighter grip 3D printed with Z-ULTRAT, Celine scored 391 points under qualification round rules and tied the current olympic record.
Celine and Sandrine Goberville sisters are top-level French athletes competing in 10 meter air pistol shooting. Celine is an olympic silver medalist and a three time European champion in this discipline while her sister is a member of the French national team currently training for Tokyo Olympics in 2020. They are both testing pistol grips made of Z-ULTRAT on Zortrax M Series Plus FDM 3D printers by Athletics 3D, a company headed by Clement Jacquelin, a former biathlete and sports equipment manufacturer.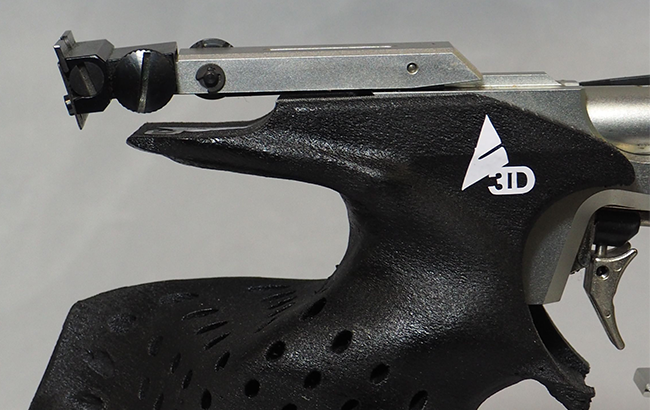 Olympic 10 Meter Shooting
The 10 meter air pistol is an olympic shooting event shot with 4.5 mm caliber air pistols at a distance of 10 meters. For women, each competitor has to fire 40 shots within 50 minutes. Celine and Sandrine use CM 162el air pistols made by the renowned Swiss company Morini. The CM 162el pistols are based on the design Morini has introduced back in 1992 and produced in mostly unchanged form till today. The equipment has proved to be spot on, and been used by multiple Olympic champions in 10 meter shooting.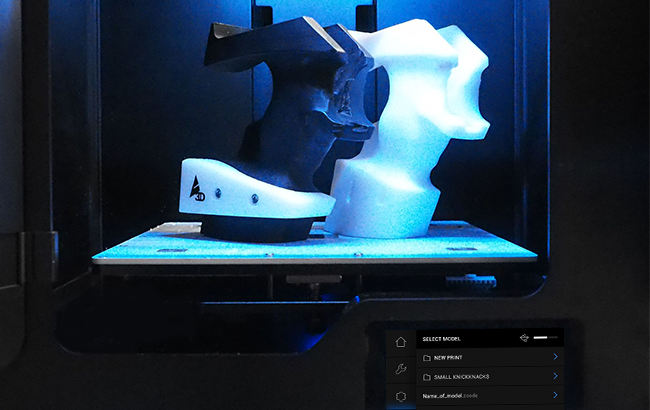 Morini ships them with standard walnut grips that are a great fit for most shooters, but almost all of the top level athletes have their grips custom-made and shaped to their own hand. "Which is also the case with Celine and Sandrine" says Jacquelin. "The have been using the same wooden grip for almost 10 years, but now they decided to try something new". 
Subtracting Weight
Because a female shooter in 10 meter pistol has to shoot 40 times in 50 minutes, the weight of the pistol, its balance, and the way it fits the hand can significantly affect accuracy and therefore results. "Details can make the difference between winning and loosing", says Clement. Make the pistol too heavy or too unwieldy and the last few shots may turn out more off the mark than the first ones due to fatigue. "A shooting position has to be assumed and held for almost an hour. That's exhausting and the trick is to make it less of a burden for the shooter", adds the CEO of Athletics 3D. The problem is the grip in the CM 162el Morini air pistol is adjustable only to a limited extent. The grip itself is fixed as it contains the electronics and batteries powering them.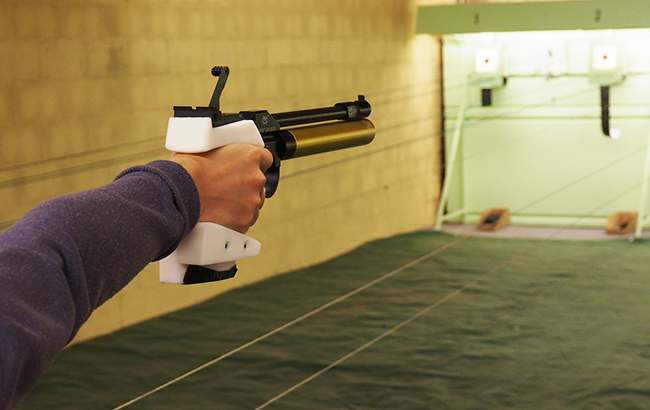 The only thing that is adjustable is a palm shelf regulated by two screws located at the bottom of the grip. If changes are necessary, a new grip has to be ordered and made of wood which is time-consuming and expensive in its own right. Then, there is an issue of weight as walnut wood is relatively heavy. "Therefore our goal was to replicate the grip design Goberville sisters have been using but make it lighter", says Jacquelin. "And we have used Zortrax 3D printers and Z-ULTRAT filament to do this", he adds. 
Tying the Olympic Record
The work began with digitizing the original wooden grip design. "We used a 3D scanner made by Zeiss, a very precise tool to get the shape and all the proportions right", explains Jacquelin. Then his team 3D printed the first prototypes of the new grip. It was lighter than the wooden original, but the shape was identical. "We have been through a series of meetings with the sisters and their coach and father Daniel Goberville", says Jacquelin. After the meeting in Paris at the beginning of October, 2018, the Goberville sisters and the team of designers from Athletics 3D took the prototypes to the shooting range in Creil, 40 km away from the French capital. 3D printed grips have been attached to the pistols and the shooting tests began.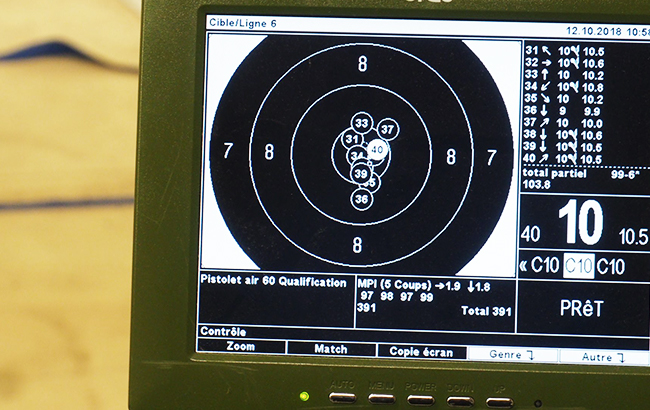 "Results were very good. Celine scored 391 points out of possible 400 under qualification round rules. That was impressive. She tied the current olympic record", says Jacquelin. "And then we started to work on making our grip even better". 
Perfecting the Design
Having the exact replica of the wooden grip made, the designers at Athletics 3D came up with possible improvements. "We're in the middle of this process. What we want to do is to change little things in the original design. Made some parts of the grips thicker to improve balance, change some angles to improve handling and so on. But at this level it's the little things that make the difference", says Jacquelin.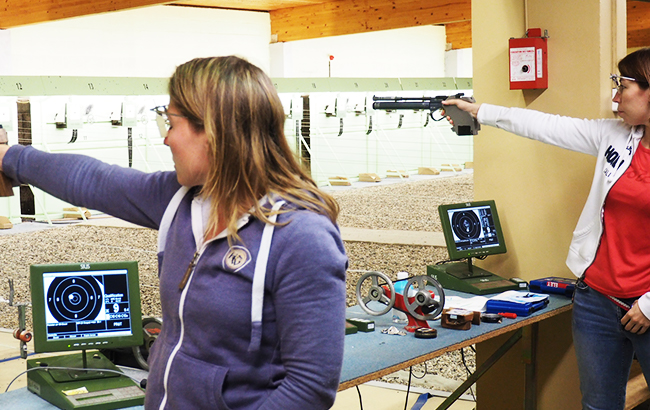 New grips will also go through various post-processing stages. "We've heard about the Apoller vapor smoothing device Zortrax has launched at Formnext 2018 and we're looking forward to working with this equipment", claims the Athletics 3D CEO. According to him, Celine prefers pistol grips with smooth surfaces, so vapor smoothing is one of the post-processing techniques Jacquelin is considering to get the final product up to her standards. "On the other hand, Sandrine likes the grips with a little less polished surfaces, so it's all about personal preferences", Jacquelin explains. "And tailoring products to personal preferences is what Zortrax technology is made for.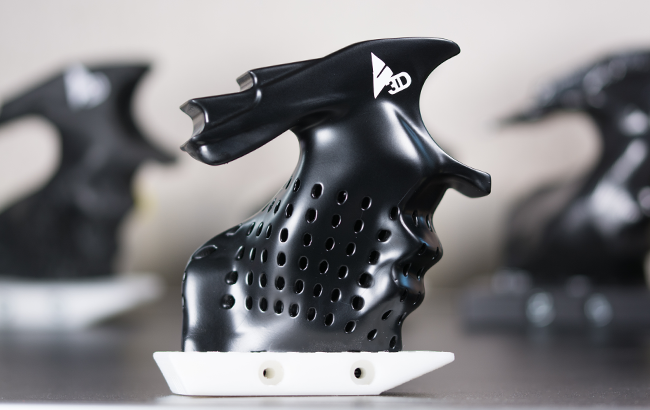 Working for Goberville sisters, we simply packed the printers in a van and took them too Paris. We could get a new prototype with all the necessary adjustments included done overnight rather than wait for weeks needed  to carve it out of walnut", he adds.