Must-haves for every 3D printing maniac: toolkits, accessories and materials
So, you've just bought your first 3D printer. Let's say it's the Zortrax M200. What's next? This article will give you a few interesting options (about 3d printing accessories), which you shouldn't miss out.
3d printing accessories: Starter kit
The starter kit for the Zortrax M200 is a must-have for any aspiring owner of a 3D printer. It contains all the necessary basic accessories that make your work with the printer both easier and safer. This kit is included with any Zortrax 3D printer.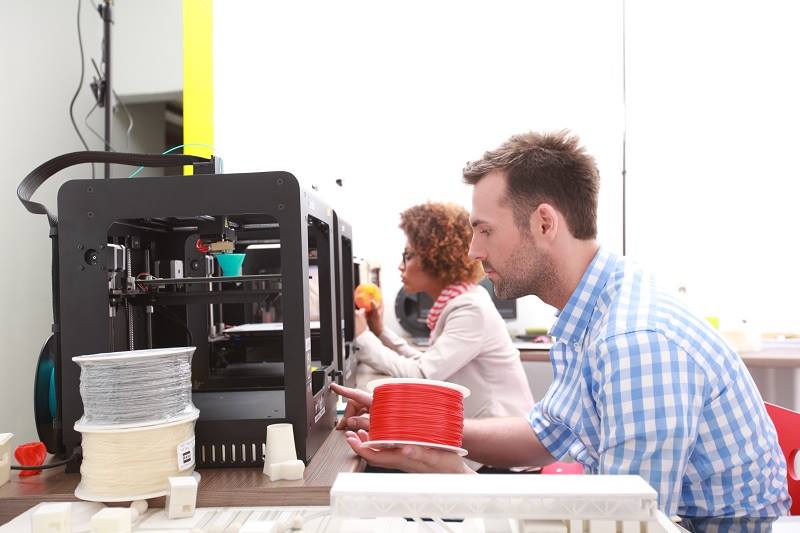 Image: 3d printing accessories
The starter kit contains the following: safety glasses, service grease, pliers, tweezers, spatula, cutting knife, nozzle key and nozzle needle, scalpel, set of Allen keys, SD card, SD card reader, two nozzle needles (.35 and .4), material spool holder, spatula, safety gloves, material guide and three clamps for the extruder cables.
The starter kit is obviously well-equipped and comes with any Zortrax printer. If you need, you can always buy another starter kit for 97 euros.
Side covers
While printing small models, you won't need additional covers for the Zortrax M200 printer. However, if you want to really delve into 3D printing, you will need side covers, which will enable you to safely print large models.
This is because large objects are more susceptible to temperature changes and might simply crack. The additional panels secure the model while printing. A set of side covers for the Zortrax M200 is only 109 euros, and it includes three panels with six dedicated latches that will let you attach them easily.
V2 perforated plate
The V2 perforated plate is another component that is useful while printing models with very precise dimensions. It's mounted on the heated bed. The plate helps prevent distortions in the print. The plate is included with the printer, but an additional one costs 60 euros.
Z-ULTRAT
If you need a universal 3D printing material, take a look at the Z-ULTRAT. Objects printed with it are durable and can withstand the test of time. The Z-ULTRAT lets you test different models before the objects made go into production. The material is available in different colors, and it costs as little as 48 euros. One ivory-colored cartridge is included with the M200.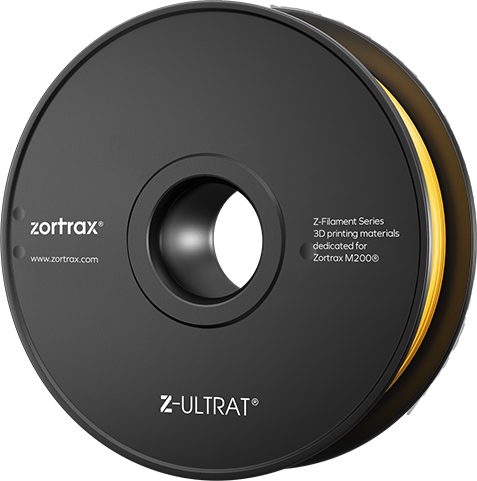 Image: Z-ULTRAT
Z-HIPS
If you're looking for a material to 3D print out sizeable models, such as large parts or architectural objects, Z-HIPS is the right choice. This light-absorbing matte material lets you reduce the visibility of minor flaws. Its price is also 48 euros.
It's a simple question
Now, ask yourself a simple question! Do you want to work more efficiently with your 3D printer? If your answer is 'yes', there are lots of accessories, tools, and materials waiting for you. They will let you fully use the potential of 3D printing and let your designer's imagination run wild.
For the Zortrax M200 printer, you can buy a total of six different materials. You can find out more about them on the manufacturer's website.