3D Printed Water Gun. See How To Prepare an Industrial Prototype!
We'd like to present you the high pressure water gun foam nozzle entirely 3D printed on Zortrax M200® from Z-ULTRAT® and Z-ABS®. See how easy is to prepare an industrial prototype.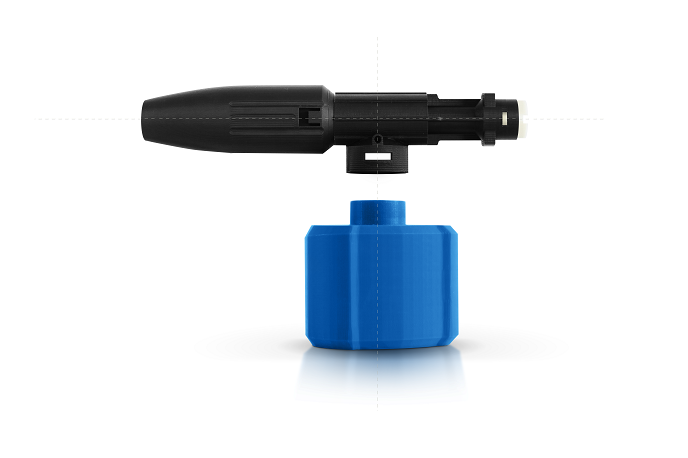 As you can see below, this water gun is not a one-part-model. It is a modular, assembled prototype – a perfect reflection of a fully functional machine.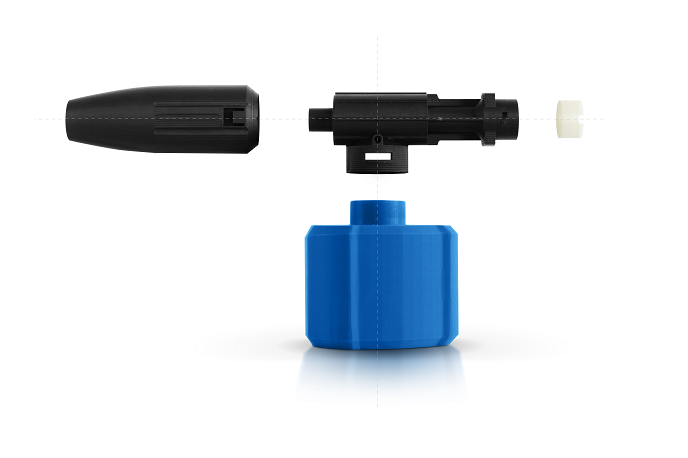 The high pressure water gun foam nozzle can be used as a car washer. Simply attach cold-water high pressure washer to this foam nozzle and start cleaning.
Water gun was 3D printed mostly from Z-ULTRAT® – durable filament, with high hardness level. Created to take abuse. Printed parts are exactly matched thanks to precise printing process. You can assemble it easily.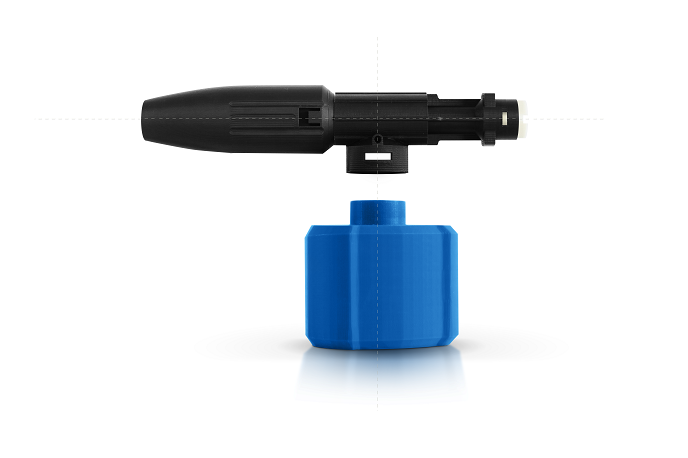 The bottom part was printed with Z-ULTRAT® and the top parts from Z-ABS®.
The best way to print this water gun is to divide it into parts and put vertically on the platform. As you can see in the pictures, it is printed with almost no support and the surface is smooth.



Printing parameters for this model are:
• Filament: Z-ULTRAT® BLUE, Z-ULTRAT® IVORY, Z-ABS® PURE BLACK
• Layer thicknes: 0,14 mm
• Infill: FULL
• Support angle: 0-20°
• Time: 22h 51min + 14h 18min + 37min
• Filament usage: 239g + 122g + 5g (0,807 lbs)