3D Printed of Black Z-ULTRAT Stand for Ableton Push
Elegant and durable 3D printed stand for Ableton Push made of black Z-ULTRAT lets you work in a comfy way.

Ableton Push Stand
Push – an instrument that allows musicians to make a song from a scratch is a new pad by Ableton. Push puts fundamental elements of music together. Users can play, step sequence and adjust the loop at the same time – it is possible to create variation of phrases, move quickly between song materials with just a few buttons. The producer called it a "studio full of instruments and effects".
Our designers created a stand for Push that turns it into a comfortable music device. The stand raises the device to the comfortable position to make it easy to control. We decided to use black Z-ULTRAT because of it smooth, elegant and a has bit glossy facture. It is also a durable material and the stand was printed with full infill which makes it a descent piece of design. See the result yourself: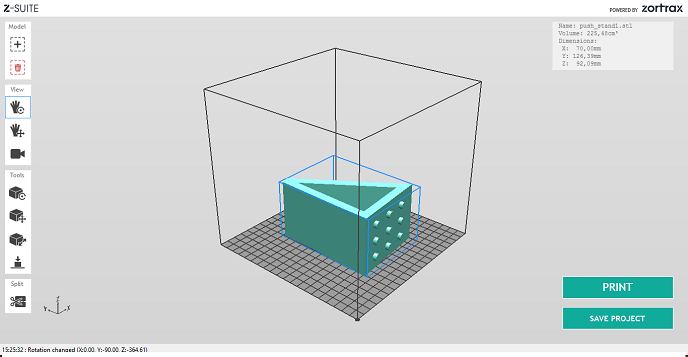 Specification:
Layer thickness: 0,14mm
Infill: Full
Support angle: 20°
Time: 88h 44min
Filament usage: 756g